A look back on the Home International Rowing Regatta 2022
After a two year hiatus, Home International Rowing returned to the UK with the Home International Rowing Regatta, held at London Docklands in July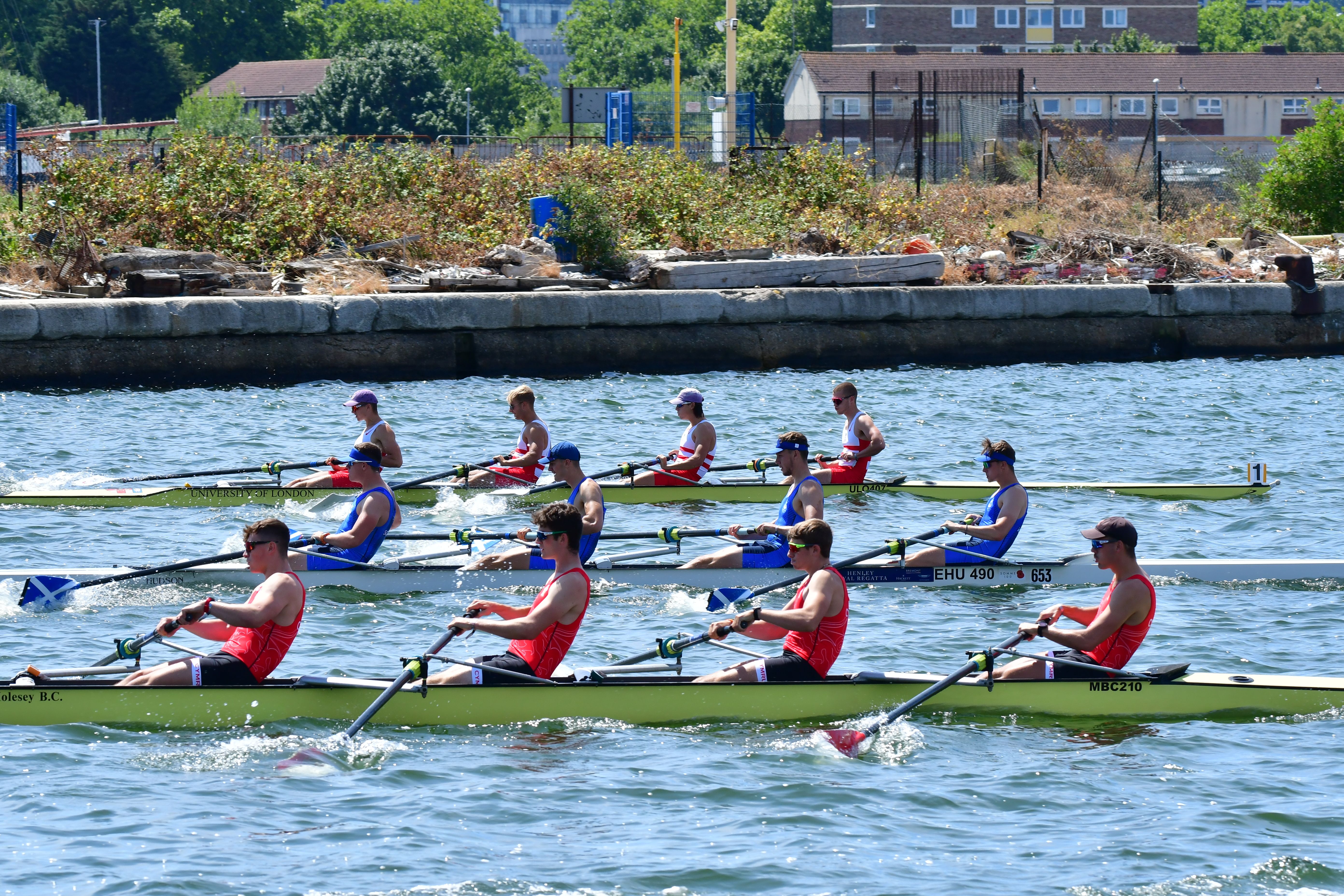 On Saturday, 23 July, the Home International Rowing Regatta 2022 was held after two years of cancellations due to the pandemic.
There are four team trophies up for grabs during the one-day Home International Rowing Regatta. Junior Men, Junior Women, Senior Men and Senior Women race across 34 events over a 2,000m course. An exciting new race programme was run this year, seeing a slightly smaller team size where athletes double up from the small boats into the quads and eights. Another innovation was the addition of 500m sprint racing for the eights, quads and para singles, which was met with great enthusiasm by the crowds who attended the London Regatta Centre to enjoy the racing. Winners in each race receive a much coveted HIR medal, but every crew that races has an opportunity to win points for their team and contribute to the overall team performance.
Over 240 athletes represented their national home teams of England, Ireland, Scotland and Wales. Racing for your home nation is an unforgettable experience and gives participants a lifetime membership as alumni of each national team . For many this will also be their first taste of international racing and the competition has long been a pathway to the Great Britain Rowing and Rowing Ireland Teams. There is a long list of U19, U23 and senior World, Olympic and Paralympic athletes who have taken part in HIRR early in their careers. Notable names from the 2020 Tokyo Olympic teams who also raced at HIRR are Benjamin Pritchard (Wales), Rowan McKellar (Scotland), Fintan McCarthy (Ireland) and Charlotte Hodgkins-Byrne (England).
Huge thanks go to our amazing organising committee, and all the volunteers who helped make it such a successful day
Team England hosted the event this year and showcased the excellent facilities at the London Regatta Centre, Docklands. Despite a stiff wind during the training session on Friday afternoon, conditions were kind for racing on Saturday and the sun shone on a busy programme of 44 races over 2,000m and 500m. There were race wins for all four nations but in the overall team competitions England dominated, winning all four team trophies, a feat not seen since 2013.
Match Director, Jen Thomson, reflecting on the event said:
"The organising committee were delighted with how the event went, there was a high standard of competition and we are confident that we provided a fair opportunity for athletes to showcase their abilities. We were also pleased to offer team managers, coaches, umpires and officials the chance to use the event to learn and develop their skills in our sport. It was wonderful to see multi-lane racing returning to the London Regatta centre, and congratulations go to Team England for a clean sweep of Team trophies."
Eira Parry, Chair of the Management Committee of Home International Rowing said:
"Since the launch of our new racing programme, including sprints, we have had to wait nearly three years to actually put it into action. The new requirement for all athletes to double or triple up in events during the day gives a great opportunity for them to learn as they go through the regatta. The sprint racing was also a really successful addition that gave the crews and spectators some really exciting, tight races. Huge thanks go to our amazing organising committee, and all the volunteers who helped make it such a successful day.
We turn our focus now to the new HIR Beach Sprints event, hosted by Scottish Rowing and held in St Andrews on 20 August."
All HIRR race results can be viewed here.
Information on the upcoming HIR Beach Sprints can be viewed here.