A coach's take on the British Rowing Rower Development Guide online tool
Peterborough City Rowing Club coach Hayley Shipton reviews the benefits of the new Rower Development Guide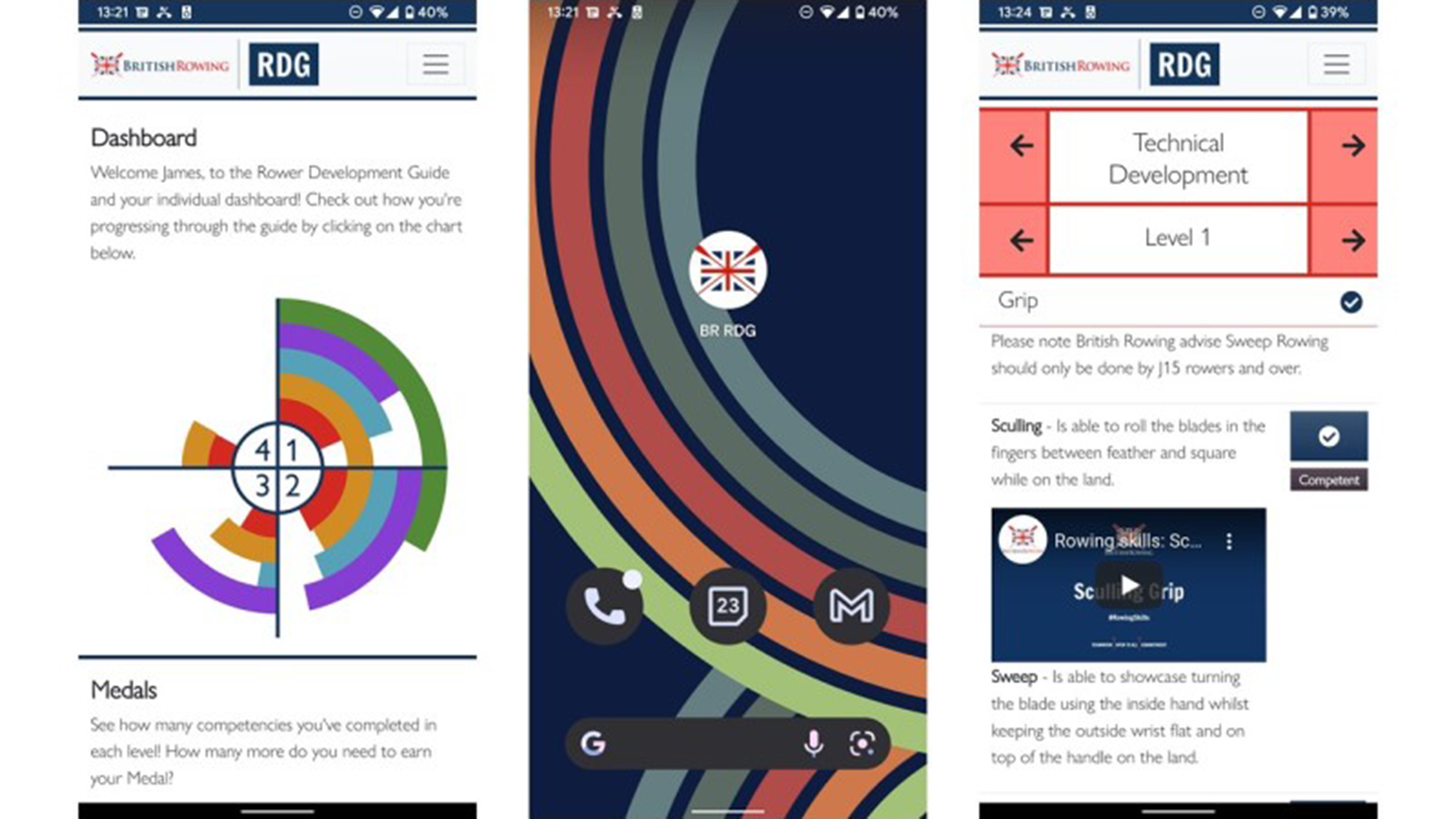 In May this year British Rowing launched the new Rower Development Guide interactive online app, which has completely transformed the way we coach our Development Squad at Peterborough City Rowing Club.
Whilst the old Guide was useful, it could also be difficult to navigate. It made reference to performance testing protocols, posters and videos (among other resources) that were informative but challenging to find quickly. I have found the new Guide more dynamic and interactive, with development broken down into bite-size activities that athletes can tick off themselves as they complete them. It is also much more user-friendly with each activity that requires use of another resource making clear how it is to be used and including a direct link to the latest version.
The Rower Development Guide makes the pathway from beginner to advanced rower simple. It breaks development down into five 'Development Pillars' across four levels (level 1 being for beginners and level 4 for performance athletes) with activities designed to challenge athletes whatever stage they are at. The Development Pillars are:
Technical development
Fitness
Athleticism
Knowledge, understanding and application
Ethos and behaviours.
How I use the Rower Development Guide as a coach
I encourage athletes to complete the knowledge and ethos pillars in their own time but throw out random questions to test them (for instance, asking them to point out various parts of the boat, or the meaning of particular rowing terms).
We use the Athleticism and Fitness activities as targets for what we would like athletes to achieve by the end of the level and have designed our land training to reach that goal. We have used the suggested activities to help educate and remind athletes of what makes a good warm-up and cool-down.
Technical development is an important focus of our coached water sessions. The guide breaks this area down into six sub-categories with activities to complete under each:
Grip
Catch
Drive
Extraction
Recovery
General boat skills.
I have found that athletes who maintain focus on one aspect rather than completing activities at random across the whole technical development section tend to make better long-term improvements. For our development squad, I have arranged the sub-categories into an order of priority and require athletes to complete all the activities within a category (at their respective level) before moving on to the next. This has given our athletes the time to understand what we as coaches want to see, as well as to embed good technique in their memory and continuous rowing before trying to improve another aspect of their stroke.
I should note here that whilst the Rower Development Guide is invaluable in measuring progress, it is not a replacement for us as coaches! We are still needed to explain what makes a good recovery or why chops at the catch are a good idea. We observe whether those tap downs performed so brilliantly whilst static are actually being applied in continuous rowing, and we come up with alternative exercises that are not in the Guide to help athletes understand how to feather and square with their fingers rather than their wrists. We encourage athletes to push themselves outside their comfort zones and cheer them on when they nail the co-ordination to spin the boat.
In terms of overall squad management, the Rower Development Guide has made us more rower-focused. Running a development squad means coaching athletes with a wide range of abilities and availabilities. Since we ask our development athletes to sign up to sessions ahead of time, which means we can check who will be attending and look up their current progress in the coaching section of the Guide. The coaching team can then plan sessions that better meet the needs of the athletes actually attending.
Key benefits for me as a coach
I can organise athletes at my club into groups, making it easier to find those I am coaching in the app.
By looking up athlete progress I can plan appropriate coaching sessions.
Where athletes get overly keen in ticking everything off, I can verify that they have actually completed an activity to the standard required at their respective level.
I can easily see which athletes are at a similar point in their development, making crew selections for racing or training easier. This is particularly key in our development squad, where we have a range of abilities from 'almost ready to join senior squad' to 'just off learn to row'.
Clear progression plan for development of athletes.
Key benefits for my athletes
Athletes can easily tick off activities as they complete them.
Athletes know what is expected of them to continue their development.
Athletes receive targeted coaching that better meets their individual needs.
Athletes get a sense of achievement and can visualise their progression. I think this is key in the development stages as it gives athletes the motivation to continue. at a time when race results perhaps aren't there yet. Medals are also available to purchase once an athlete has completed each level.
Find out more about the Rower Development Guide here. It's free for all British Rowing members; just use your usual login to sign in.