Masters prepare for racing and camaraderie at Nottingham
The British Rowing Masters Championships take place from 11-12 June at the National Watersports Centre in Nottingham. We talk to Ardingly and Nottingham RC ahead of the weekend's racing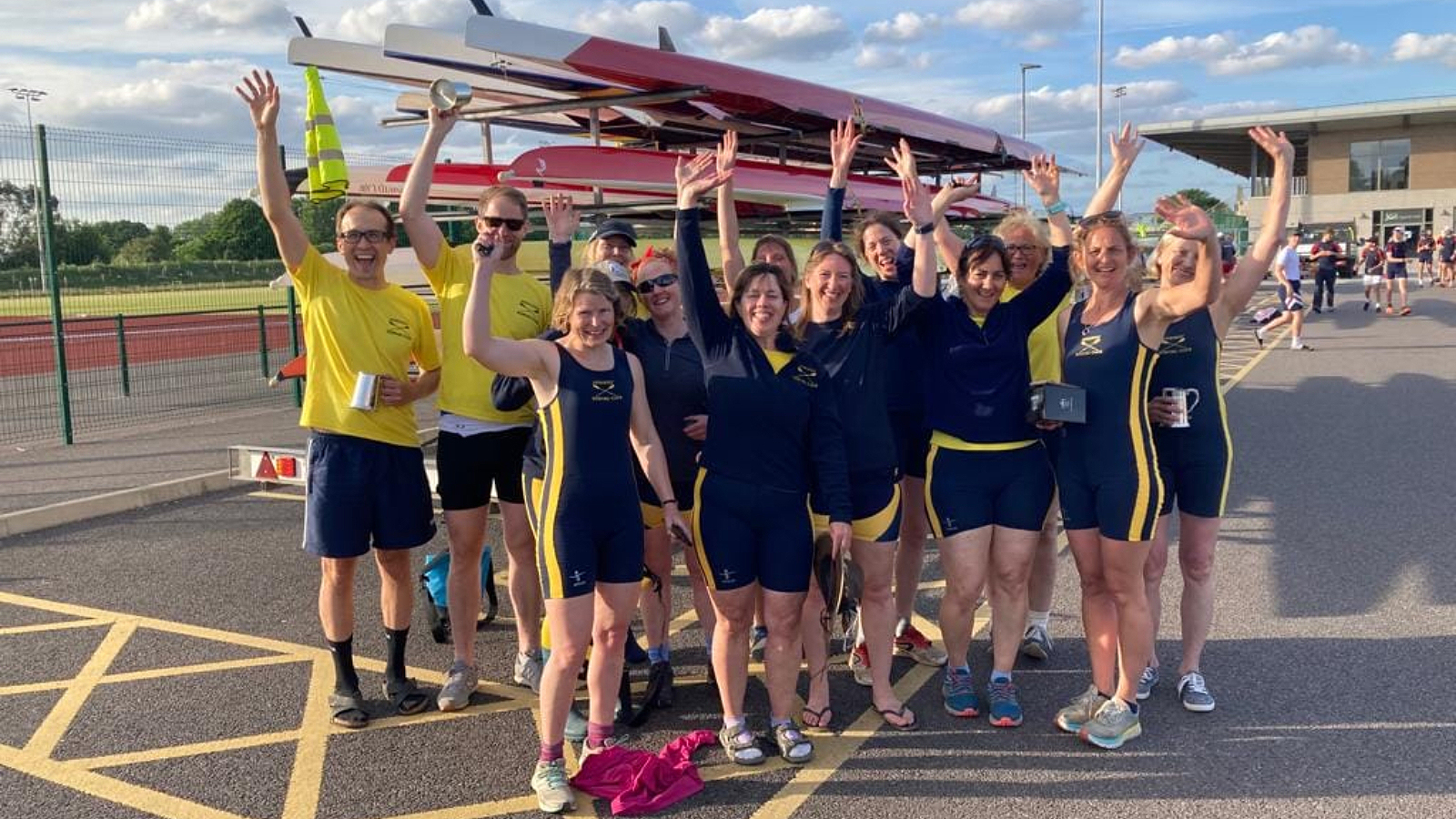 This weekend, 11-12 June, master rowers will race in the two-day British Rowing Masters Championships at Nottingham – the first time since 2019 that the Championships has returned to its usual two-day format after being disrupted by Covid-19.
Racing starts at 9am on both Saturday and Sunday and is over 1,000m across six lanes. With 693 crews entered (508 in the championship category) across age categories from A (age 27) through to J (age 80) including open, women, lightweight and mixed events, the weekend is jam-packed, with spectators once again able to savour the very best of masters rowing.
Christopher Anton, Chair of the Organising Committee for the British Rowing Masters Championships, said: "The most popular event is F1x with 19 scullers competing, just pipped by the 20 scullers in the WF2x which is the most popular women's event.
"We are looking forward to another fiercely competitive weekend across 100 events."
Clubs are travelling from all corners of the country and the long entry list includes crews from Bewl Bridge and Carrick in the south, Cambois and Lakeland in the north and Bewdley and Norwich in the west and east respectively. Rowers from Ireland, Scotland, Wales – and even the USA – are also making the journey in the quest for medals and glory this weekend.
Ardingly has the largest entry with 28 crews wearing the blue and yellow colours of the Sussex club. Based by Ardingly Reservoir, the club is not able to row in eights on their water so specialises in smaller sweep and sculling boats instead. With two mixed doubles, 11 women's and 14 men's crews, their members are well represented with rowers aged from late-20s up to 70 and beyond.
Mick Howe is racing in two crews on both days and said: "We quite often enter a lot of events at the British Rowing Masters. One year we were heading the Victor Ludorum at the end of Saturday until the eights racked up points for the other clubs!
"As it's a masters event we can almost be sure to get a race – even so our men's E2 – only has one competitor crew."
Reflecting on the year so far, Mick added: "We've had a short season so far – not many events entered and not all events have had races (that E2- of mine again!), but we had a grand day out for masters at Walton and Weybridge with two wins and a win at Peterborough."
Like many other clubs, Ardingly's membership dipped during the pandemic, but has recovered fully in the last year with their membership consisting of juniors and masters, plus students from Sussex University.
"Good luck to all clubs racing this weekend and a big thank you to all the umpires, helpers and all volunteers"
Mick said: "The masters men have mainly known each other for thousands of years and the women's masters include lots of new faces. The atmosphere is good – mixed boats help, as does a shared responsibility for trailer-loading, rigging, etc.
"We don't have a clubhouse, so socialising can be restricted or a huge effort. We'll make the most of being together this weekend."
Closer to the race venue are Nottingham Rowing Club (NRC) who are also big supporters of the British Rowing Masters Championships, not least because it's near, but also because athletes can double up and maximise their race experience. The return of non-championship events is also welcome, athletes say, and the club has entered several non-championship crews.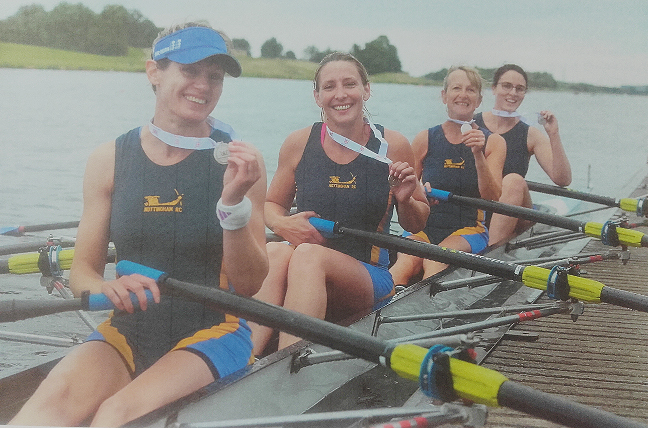 Success for Nottingham masters at the 2018 British Rowing Masters Championships
Coach Helen Bloor said: "We are really looking forward to racing at British Masters. It's such a fabulous event and we are hoping for some great races and calm waters of course.
"The NRC masters' squad is made up of some golden oldies and new folk to the sport creating a fabulous mix of ages, abilities and characters.
"Covid was a challenge, but in many ways, it bought us all closer together as we trained over video and got to know each other more. A return to the river introduced singles to some, and progression into pairs and doubles. The opportunity to work on technique, without the pressure of preparing for racing was so useful.
"The return to racing, including my own crew this year, has been so exciting and it's been great to catch up with other masters who we haven't seen for a long time."
Speaking for everyone, Helen said: "Good luck to all clubs racing this weekend and a big thank you to all the umpires, helpers and all volunteers who run this, and all, events.
"Without you, we wouldn't have these events and opportunities to win some bling and have some fun."
For more information on the 2022 British Rowing Masters Championships, visit our competition page here >>>