Six months countdown to the 2022 World Rowing Coastal Championships and Beach Sprint Finals
Ticket packages now on sale as we mark six months to go to the 2022 World Rowing Coastal Championships and Beach Sprint Finals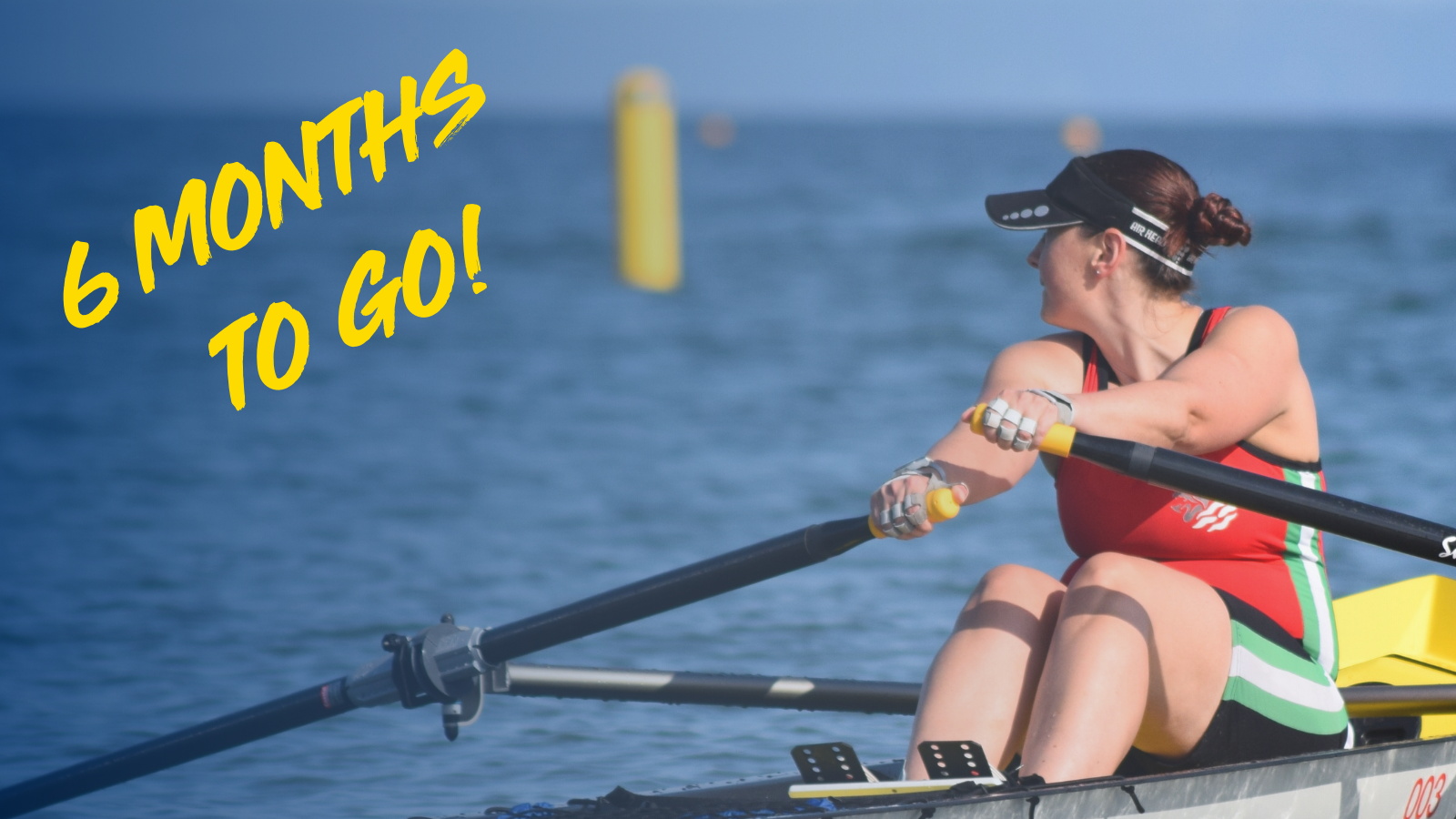 Today (7 April) marks six months until the 2022 World Rowing Coastal Championships and Beach Sprint Finals (World Rowing Coastals) start in the most picturesque of locations, Saundersfoot, on the stunning Welsh coast.
The 2022 World Rowing Coastals will be hosted by British Rowing and Welsh Rowing over the weekends of 7-9 October and 14-16 October, bringing this exciting rowing format to the beautiful Pembrokeshire coastline.
As we mark this milestone, a number of hospitality tickets and general admission tickets are now on sale for this not-to-be missed event.
Hospitality package*
Hospitality guests can experience the relaxed, informal luxury atmosphere of the award-winning St Brides Spa Hotel, voted the Best Hotel in Wales by Visit Wales in 2018. Situated on a cliff top overlooking Saundersfoot Bay in the picturesque Pembrokeshire Coast National Park, this is the perfect location to view the World Rowing Coastals event.
​​Guests will arrive at the hotel from 9am for warm refreshments and early access to The Sun Lounge with its homely comfortable seating. They will have access to all of the viewing terraces from 11am including the Cliff Terrace which has a prime position overlooking the bay heading towards Wiseman's Bridge and Amroth, offering some of the best views of all the action. The Hotel's Sun Room will also be live-streaming all events throughout the day.
The package also includes a delicious lunch as well as warm beverages all day and access to both The Gallery Bar and St Brides Spa Hotel's new outdoor bar.
As of today, hospitality packages are on sale here>>>
There is a limited time offer of two tickets for a combined price of £220 (incl. VAT). Single tickets can also be purchased for £150.
General admission
Tickets are also now on sale for the Harbour Lounge, situated high up on the Harbour wall, overlooking the stunning Saundersfoot Beach and all the racing action.
This is the place to go if you would like to make yourself at home and hang out for the day with friends and family with prime viewing of the live rowing as well as the big screen, seating – some under cover, access to your own bespoke concession selling food and drink, 'lovely loos', bag drop and plenty of space. Athletes can also buy tickets at a reduced rate, so it's a chance to get close to the athletes and experience the vibe, the highs and the lows first-hand, as racing progresses for the coveted World Rowing medals.
Prices start at £7 for athletes (accreditation proof required), £14 for concessions** and £23 for general admission. A full weekend three-day package is also available at £16 per day.
There is a strict capacity of only 500 tickets per day, so book early!
Find general admission tickets here >>
Non-ticket holders can of course come along and enjoy the racing anywhere along the coastal path, but facilities including refreshments, seating and toilets will be limited.
Event Director, Rachel Dulai said: "The entire team have been working so hard behind the scenes and it's so exciting that we are celebrating six months to go by launching our ticket packages to spectators.
"Coastal rowing is flat water rowing's wilder cousin, and we are so looking forward to bringing this thrilling discipline to Wales in October." – Event Director, Rachel Dulai
"The local area has a great history of delivering fantastic, welcoming international sports events and I am certain that the 2022 World Coastals won't disappoint!"
Ticket notes:
*Hospitality package drinks are tea, coffee and water. It does not include alcoholic drinks. A 100% refund is offered should the event be cancelled due to Covid 19. Cancellation terms are 25% of ticket price due if cancelled within 60 days of the hospitality ticket and 100% of ticket price due if cancelled within 14 days of the hospitality 
** Concession price for British Rowing members, Welsh Rowing members and local residents