Juniors ready for Junior Inter-Regional Regatta
On Saturday 23 April, juniors will represent their region at the Junior Inter-Regional Regatta. Rachel Egan from Junior Rowing News talks to young rowers from Queen's Park High School and Molesey Boat Club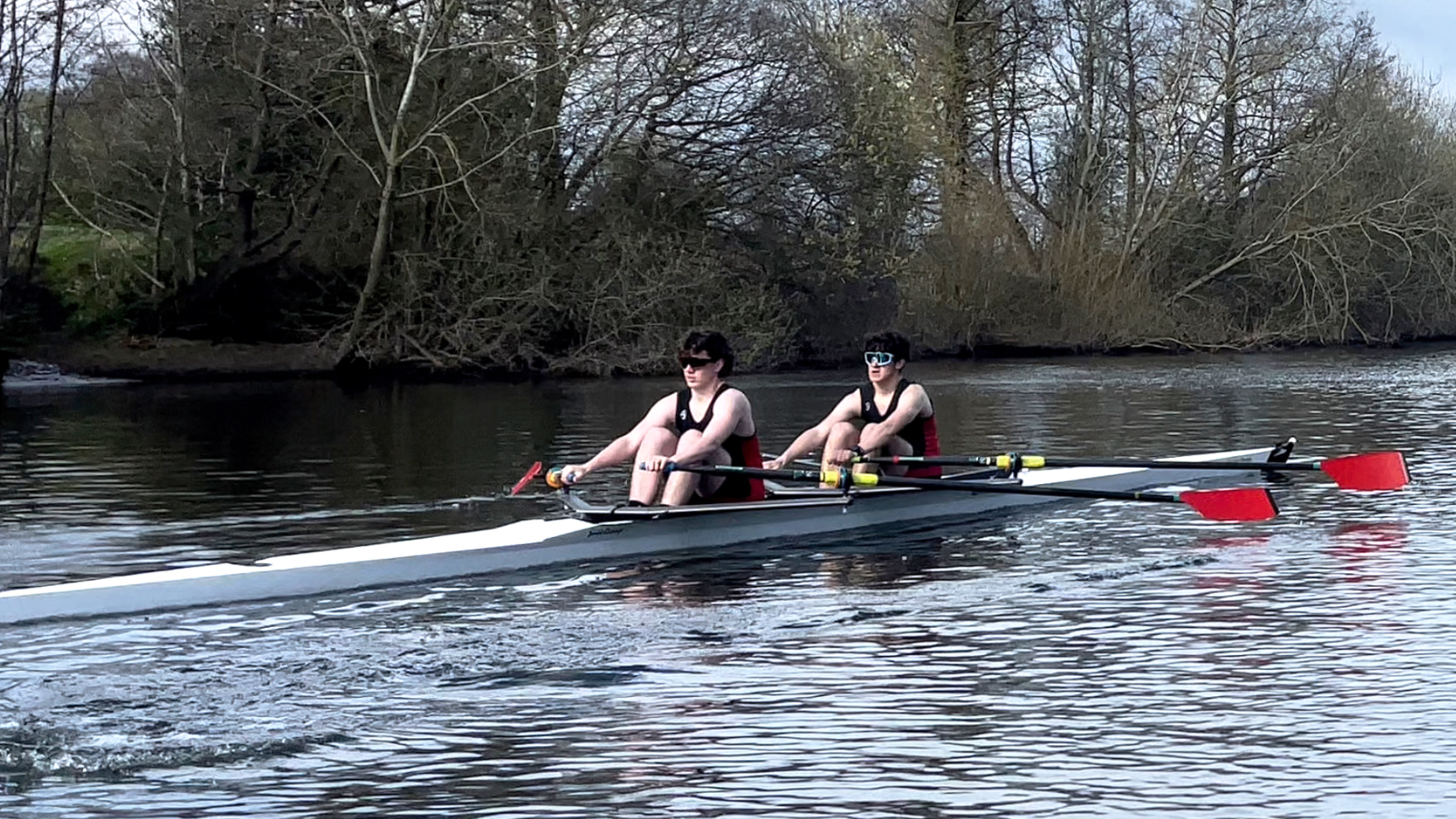 Now that the winter head season has finally abated, competitive rowers up and down the country can set their sights on side-by-side racing. For juniors at J16 level or under, the first big test comes in the form of the Junior Inter-Regional Regatta (JIRR) which will take place on Saturday 23 April.
Running for the first time since 2018, JIRR typically involves participants from across the country who self-divide into one of 12 regions (the Thames Region split into three sub-segments and Wales competes with WAGS). Competitors who make it to the start line of JIRR have already had to undergo a rigid qualification process to prove themselves the fastest in their area by way of time trial. They then form part of the broader regional team and race to be crowned nominally fastest in the country.
Hosted at Holme Pierrepont in Nottingham, the regatta usually acts as a great form guide for fast J16, J15 and J14 crews who are targeting silverware at the National Schools' Regatta in May, but the 2022 edition, following repeated disruption from COVID-19, might be many athletes' first-ever experience of side-by-side racing.
One such example can be found in the North West region's junior 16 men's double, comprised of Tom and James from Queen's Park High School in Chester. Thrown into a double for the first time together aged 13, the two have had to endure lengthy pandemic-induced absences from the sport, but emerged to claim victory at Ross Regatta at the end of last summer. Through the winter, they were focused on quads and fours, but the remainder of their group have stepped back to concentrate on other things, leaving the boys to jump back into the double.
"With COVID, we've sort of lost track of what the competition will be like," explained the pair.
"The aim is just basically to give it our best shot and see what happens. Getting back into the sport after the pandemic was tricky, but now we can see our progression and improvements, it's much easier."
JIRR represents the first stepping stone towards, what they hope, will be a summer of success
After travelling to Northwich to race the time trial (where the boys placed third overall), they were selected for the double as the two crews above them had already been allocated into different boats. James, who sits at stroke, is due away for a week in the run-up to the event, but the pair do not think that will affect preparation too much – a lot of the hard work has already been completed over the cold winter months.
"We're also targeting the National Schools' Regatta and the British Rowing Junior Championships, so JIRR provides a great starting point," they said. "It's tricky with exams coming, but we both said to our coaches that we were happy to commit time to racing and we're looking forward to seeing where that takes us."
Get into rowing
Rowing is a great way to have fun, meet new friends and keep fit!
Find out more here.
For many, JIRR represents the first stepping stone towards, what they hope, will be a summer of success. Kesha Bruinette, who moved to the UK from South Africa a few years ago and rows out of Molesey Boat Club, will be representing Thames London in the junior 16 women's double after strong showings at various domestic head races.
"I'm so excited to compete," she said. "The double is moving so well together; you just know if a boat works and the feeling of the water moving under the shell. We raced at Hampton Head a few weeks ago and placed third in our first time in the boat together."
"I've loved rowing since I first got in a boat and every experience has made me want to go to the Olympics"
After jumping into a quad and placing fourth at the Oarsport Junior Sculling Head in March, the signs are promising for a positive performance and perhaps even a medal come JIRR. Although head racing is a good indication of how fast a crew is going and whether they can match it up with the best over 2,000m, Kesha and her partner are still using JIRR to assess whether they're ready for the National Schools' Regatta and possibly Henley Women's Regatta too.
She added: "Our coach is planning to put us in a double for the summer, but we've still got to see how JIRR goes before making any definite choices."
If ever you needed a demonstration of how aspirational racing on the domestic calendar can be, Kesha's ambition is to race at the Olympics for Team GB one day.
"I've loved rowing since I first got in a boat and every experience has made me want to go to the Olympics even more," said Kesha.
"It was tough at the start to learn how to row, but the friends I've made along the way will be with me forever."
JIRR will represent different things to different competitors, depending on where those people have come and where they believe they're going. Whatever the outcome, it will be fantastic to see so many young people back out representing their regions on the Holme Pierrepont straights.
Further information on the JIRR can be seen here and the draw and schedule for this year's Regatta will be published on Wednesday 13 April.