Five reasons for coaches to use the Rower Development Guide
British Rowing's Rower Development Guide has just been revamped to make it easier to use. We look at how this fantastic resource for British Rowing members can help busy coaches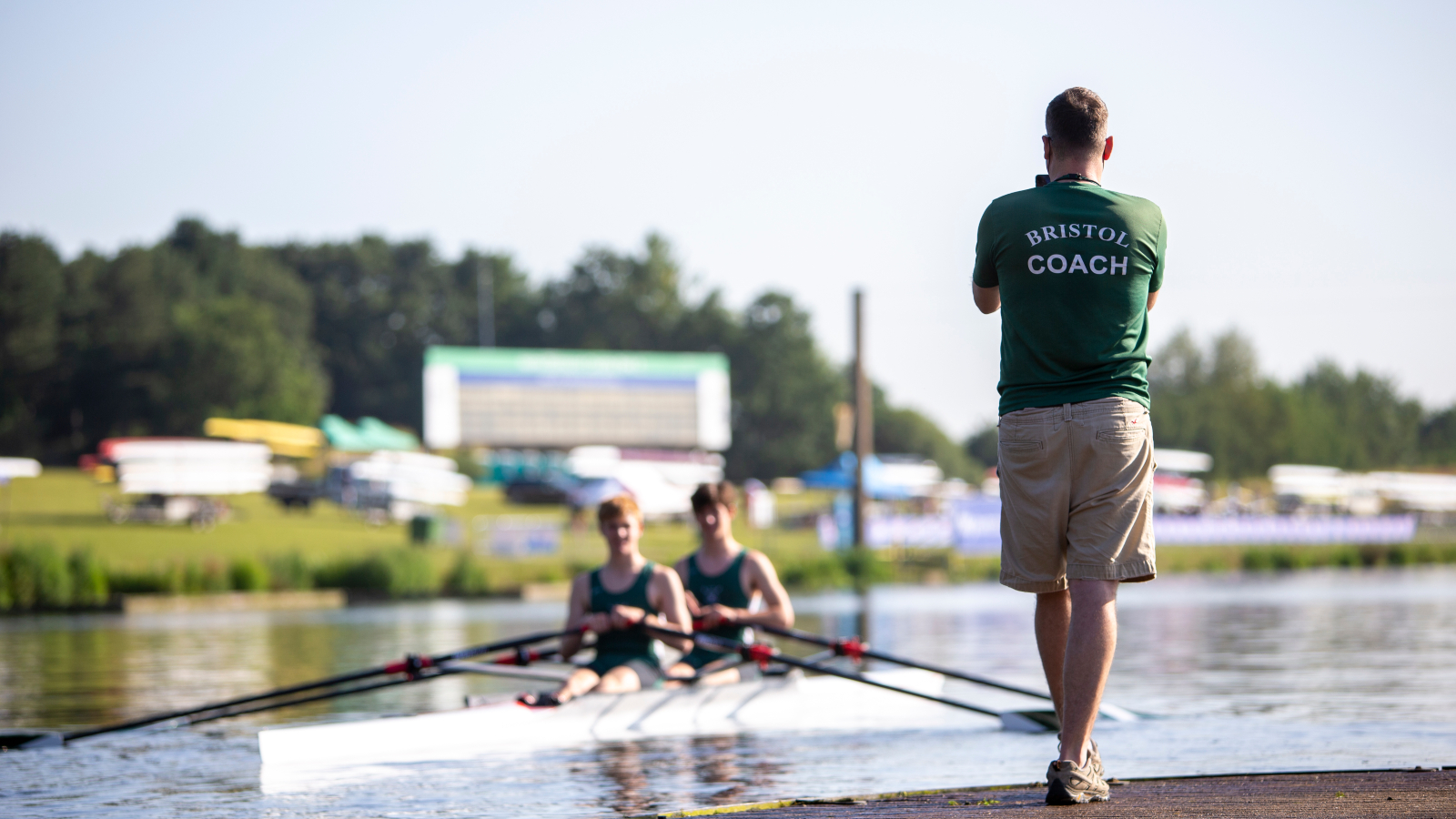 Re-launched on 12 April, the Rower Development Guide is a detailed framework to help rowers and coaches and is free to British Rowing members.
Rowers can monitor their progress in five key areas or 'pillars' while coaches have a useful overview of their rowers' development and competencies.
The aim is to promote appropriate athletic skills and physical literacy and encourage self-development so that athletes can progress safely and enjoy the sport for longer. It's also there to help rowers train at the appropriate level for their ability.
Here are five ways that it can help coaches on a day-to-day basis.
1 – Framework for appropriate progression for your rowers
The five main pillars are technical development, fitness, athleticism plus knowledge, understanding and application and ethos and behaviours. There are four levels to progress through within each pillar, starting with level one and up to the fourth level. Read on for more detail.
Pillar 1 –Technical development
Progressive drills to help develop your rowers' technique and water skills for sweep and sculling within the British Rowing technical model.
Pillar 2 – Fitness
Covering both indoor rowing and on-water, this pillar provides technique videos and suggestions for sessions at each of the four levels, starting at two minutes of continuous rowing and building up gradually to 30 minutes. Level 1 starts with general fitness to check that the rower is able to complete a set of dynamic warm-up exercises at the appropriate level.
Pillar 3 – Athleticism
Exercises to build movement range and control with detailed descriptions of key training exercises together with photos and videos. Level 1 also includes swimming competencies with each level focusing on exercises for different areas – upper body and shoulders, trunk and lower back, lower body and hips and, finally, full body.
Pillar 4 – Knowledge, Understanding and Application
This module is broad and covers topics essential to success, in addition to technique and fitness. Each level is divided into different topics – including rowing terminology, RowSafe, equipment, competition, lifestyle and training, plus adaptive classifications.
Level 1 covers the basics such as the capsize drill, how to do a safety check on your boat and the importance of hydration. Level 2 takes things further and looks at competitions with race plans and the importance of warm-ups and cool downs. Goalsetting and process performance and outcome goals are central to Level 3 while level 4 focuses on time-management and monitoring nutritional intake.
Pillar 5 – Ethos and behaviours
Areas include Clean Sport and British Rowing's iRowClean Online Modules, through to our code of ethics, environmental sustainability and safeguarding.
2 – Create your rower profiles
The guide makes it easy to customise your own personal development record for your crew and squad. Rowers can create individual rower guides for you to see areas that they may be able to work on and improve. Plus, after the first year, you'll have a useful comparison guide to see what worked best on the programme and what you may need to adjust.
You can also compare rowers either individually or as groups to have a detailed overview of your squad at your fingertips.
3 – Customise the guide to your club
There's a feature that will enable you to customise the Rower Development Guide to show your location, waterway, boat type and adaptive classifications.
4 – Resources
The guide also contains useful links to exercises, technical information and videos, making them easy to find as everything is all in one place.
5 – Built for the riverbank
Probably one of the best features of the guide is that you'll be able to access it wherever you are on your mobile phone, tablet or laptop, providing you have an internet connection, making it simple for rowers to update their progress as soon as the session finishes. You can even install the guide as a web app to launch straight from your home screen.
Coming soon – earn a medal!
We're working on a system of rewards for rowers so check the Rower Development Guide page again soon. Rowers can work through the different levels in the guide and on completing each level, they can purchase a medal from Row the Distance as a reward!
Plus, coaches will be able to download and print off certificates for rowers.
View the Coach Section of the Guide
For coaches to have access to the "Coach" section on the Rower Development Guide you must be marked as a coach by your ClubHub's Admin. To do this, ask your club's ClubHub Admin to go to the "Club Members" tile, find your member profile, and assign you the coach role.
Or to see who is already a coach, from the "Club Members" tile, select 'Summary by member role' and click on the 'Coach' dial and all the coaches will be listed.
Please note updates may not be instantaneous and may take a few hours to update.