Rowing clubs awarded funding from Active Thames programme
The Active Thames fund is donating nearly £26,000 to six rowing clubs, as part of its vision to boost watersports in the region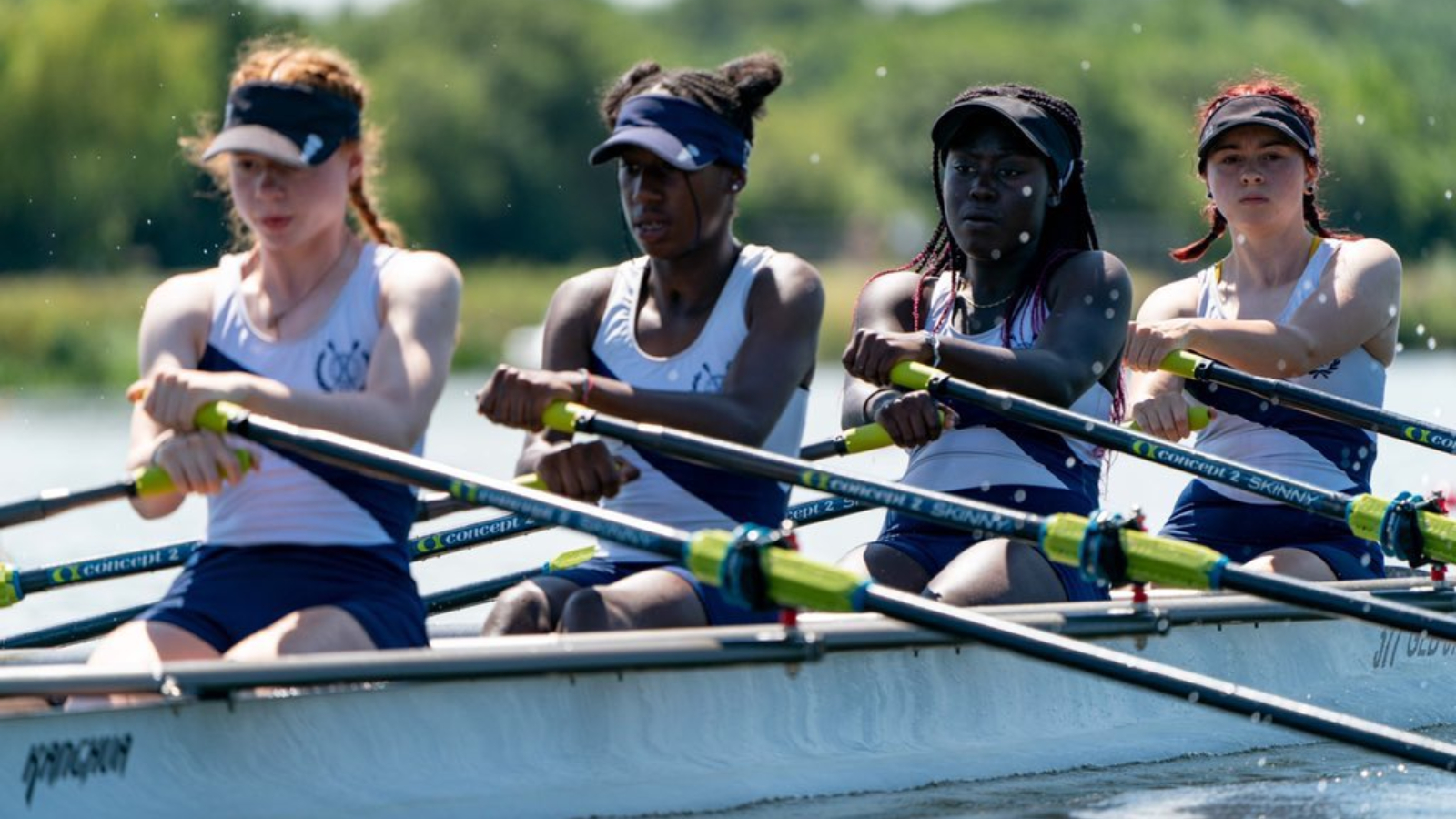 More than £90,000 has been awarded to 24 organisations promoting watersports around London with six rowing clubs receiving grants totalling almost £26,000 collectively. Fulham Reach BC, Globe RC, Gravesend RC, London Youth Rowing, the Royal Dolphins RC and Thames Barbarians Pilot Gig Club have all been awarded much-needed grants from Active Thames in this new initiative led by the Port of London Authority (PLA).
Launched last September, the Active Thames fund aims to encourage groups that are less likely to engage in physical activity on the river, including individuals from ethnically diverse communities, lower socioeconomic groups, and those with disabilities.
In a survey last year, more than 900 people involved in watersports across the region voiced their desire to see improvements in diversity and inclusion, and there was a high demand for coach and volunteer development.
The Active Thames partners working to better serve the watersports community include British Rowing, Active Essex, Kent Sport, London Sport, British Canoeing, RYA, Canal & River Trust, Thames Path National Trail and the PLA.
Jenny Cooper, PLA sports manager, said: "Active Thames is supporting access, diversity and inclusion in sports and every recipient is ambitious about making watersports open to all.
"The grants will see new communities on the water in London, Kent and Essex and will help develop the next generation of coaches and volunteers."
"We are all looking forward to a more active 2022 on the Thames, thanks to the PLA and other supporters of this initiative"
Fulham Reach BC (FRBC) will receive £5,000 to support learn to row courses for secondary school pupils in Hammersmith and Fulham and broaden the appeal and accessibility of rowing and the great outdoors now and into the future.
Julia Philipson from FRBC said: "We are so grateful to Active Thames for supporting our ongoing mission and purpose to improve lives through rowing by providing 'Rowing for All'.
"Our inclusive state-school rowing project supports young people through complex transitions during their secondary school life. Through rowing we teach the true meaning of teamwork, focus and confidence and see participants build resilience and form safe new communities in which to express themselves through the power of sport."
Aiming to diversity their membership, Globe plans to attract and retain more women, youngsters and people from ethnic minorities. Their grant of £4,000 will also support their coaching programme.
Bronwyn Hill said: "Globe Rowing Club is proud to support the Active Thames partnership. We are a friendly and inclusive rowing club based on the river at Greenwich and at the Royal Albert Dock in Newham.
"This Active Thames grant will help us to develop coaches so that we can increase the quality coaching provided to our rowers. We offer free taster sessions for young people so that we can bring in new rowers from more diverse backgrounds and provide great coaching for all in our rowing community.
"We are all looking forward to a more active 2022 on the Thames, thanks to the PLA and other supporters of this initiative."
Their new grant of £3,300, will enable Gravesend coaches to deliver more rowing courses as they need an engine for their safety boat. This will help get more local people from all backgrounds onto the river safely.
Based at the Royal Docks Adventure in Newham, the Royal Dolphins RC is a disability rowing group, with their £3,172 grant supporting coach development and the provision of taster sessions to more disabled people from across East London.
Speaking on behalf of the Royal Dolphins, Simon Goodey said: "With this additional resource, the Royal Dolphins will be able to offer the opportunity to take part in rowing to more people with a disability from across East London. New members will be able to make new friends, become part of a new community, take part in a regular physical activity, improving their physical and mental wellbeing.
"We anticipate being able to support up to another 16 members, establishing vibrant and inclusive rowing opportunities in the heart of East London."
One of the newest rowing clubs in the region, Thames Barbarians Pilot Gig Club was awarded a grant of £2,500 from Active Thames.
Jon Averns said: "Thames Barbarians Pilot Gig Club aims to bring Cornish Pilot Gig rowing to the eastern tidal Thames and estuary. Founded in 2019, the club is based in Gravesend with members from south-east London, the Lower Thames and beyond.
"As an ambitious and inclusive club, Thames Barbarians is committed to offering a wide range of experience on the water, while developing a diverse membership from its local community. This includes taster sessions, weekly training, adventure rowing on neighbouring rivers and the estuary as well as competition in local and national gig rowing leagues.
"The Active Thames grant will enable Thames Barbarians to grow as a club by supporting the training and development of its own coxes and coaches alongside the delivery of five community open days – complete with Cornish Pasties!"
Away from rowing, London Youth Rowing (LYR) will build their stand up paddleboard (SUP) offer and develop their coach programme, with multi-skilled watersports coaches something that Active Thames is keen to encourage.
Chief Executive Matt Roston said: "The funding will allow us to purchase six stand up paddleboards and, working in partnership with Active 360, allow members of the LYR workforce to become qualified to lead SUP sessions. This will add to the flexibility and diversity of the workforce in East London and enable the multi-sport offer planned for the Olympic Park site, which we believe is the UK's most important stretches of waterway to be opened up in recent times."
Thanks to Active Thames for the report. Find out more about the Active Thames Fund here.