British Rowing Awards: Wiltshire, Avon, Gloucester & Somerset Volunteer of the Year winners
We share the citations of the regional winners from the Wiltshire, Avon, Gloucester & Somerset region, with national winners to be announced in a live webcast on 20 January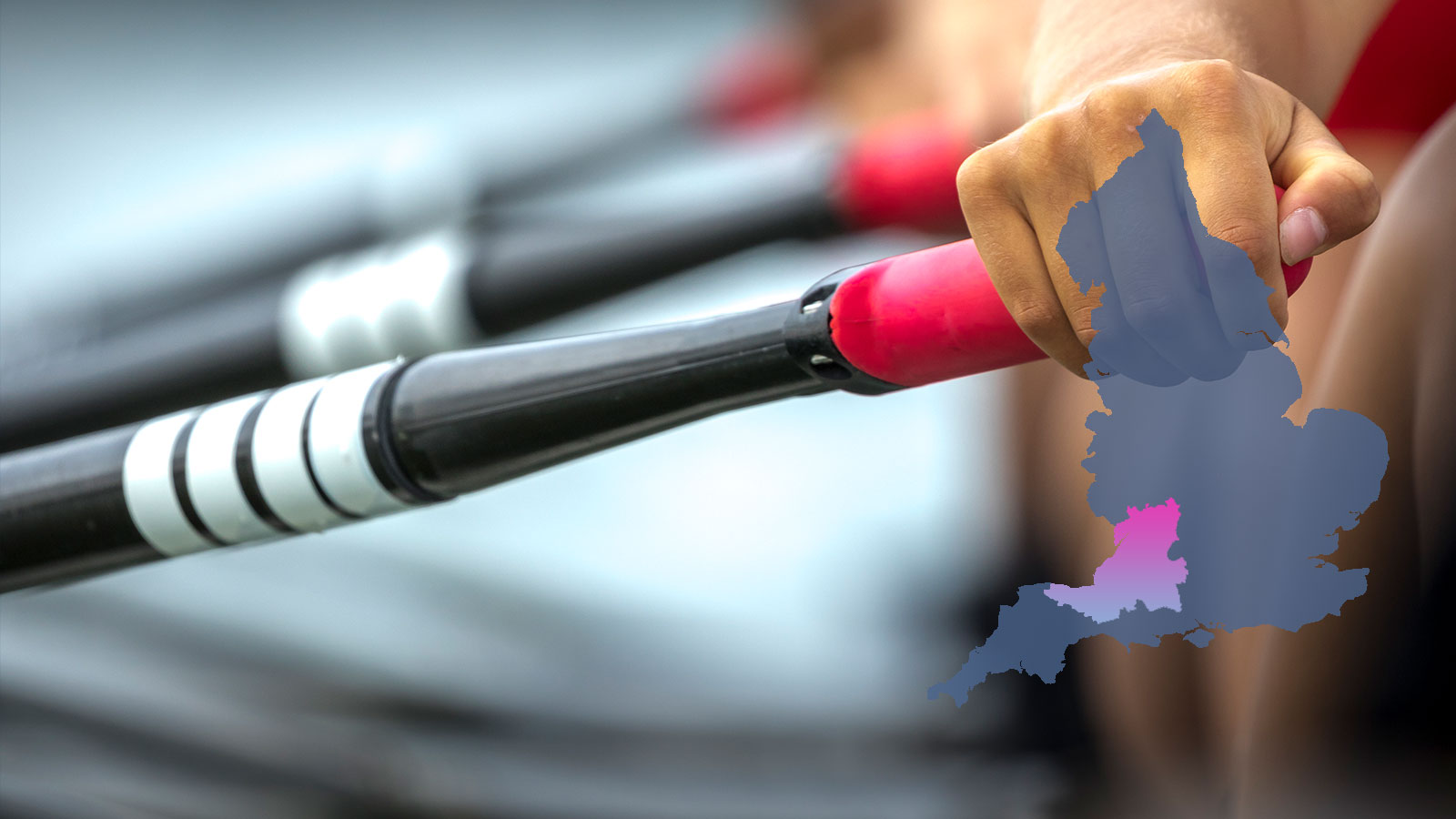 With so many nominations for British Rowing Awards from clubs up and down the country, it's been a tough job for our judging panels to narrow them all down to this year's shortlist. Thank you to everyone who made a nomination and congratulations to the volunteers, coaches, clubs, crews and other rowers who have been selected.
Three members of the Wiltshire, Avon, Gloucester & Somerset (WAGS) region have won regional awards and are now shortlisted for national awards. They are:
• Peter Hullett, Taunton RC – Vol of the Year
• Morgan Fice-Noyes, Bradford on Avon – Rising Star
• Stephen Rose, Gloucester RC
Thanks to everyone for all their hard work.
Peter Hullett, Taunton RC – Volunteer of the Year regional winner
The British Rowing Volunteer of the Year is for people who have contributed significantly to their sport in 2021, for the benefit of the wider rowing community. All eight of our regional winners have made outstanding contributions in different ways.
For the last three years, Peter has travelled every Saturday from 20 miles away to run a learn to row programme at Taunton RC. Each time he has spent three hours coaching. In the summer, he also comes for early sessions once a week to run similar sessions for anyone who has a problem making it on Saturdays. In the last two years, Peter has adapted his learn to row courses to ensure that they were compliant with Covid regulations.
The WAGS regional chair said: "Peter has shown great commitment to draw new participants into the sport of rowing and new members into the club."
Morgan Fice-Noyes, Bradford on Avon – Rising Star of the Year regional winner
The Rising Star of the Year award is for young volunteers who have made an exceptional contribution to their sport and the wider community. All five regional winners are a credit to their clubs and community, including Morgan Fice-Noyes.
His citation tells how he discovered rowing below.
"Morgan's chosen path of rugby was compromised by a degenerative and progressive sight condition leading to complete blindness. It was a (non-rowing) friend of our vice-captain who spotted Morgan and suggested rowing.
"Morgan first visited Bradford on Avon RC in September 2020 – green as grass and never having been near or in a rowing boat. A rowing machine session was followed by an outing in a double training scull. There was talent but work to be done. And lots of smiles.
"Coaching was adjusted to replace visual with spoken/audible prompts. Feet adjustments/ gate-locking and associated activities became something we all learnt to do with our eyes shut.
"Hard work followed. On the water Morgan graduated to a fine double in the space of three sessions. Off the water Morgan's erg times improved week on week smashing through 2km and 5km landmarks.
"Morgan's talent and dedication was recognised and rewarded with a place on the British Rowing talent pathway. Massive support from British Rowing followed and Paralympic classification was confirmed.
"As September 2021 dawned, Morgan stepped into yet another challenge – he had been offered a place at Bath University to study Sports Performance at degree level. Now on the Talented Athlete Scholarship Scheme, he has a dual academic and rowing university career ahead.
"Morgan joined Bradford on Avon RC disillusioned with school, struggling academically and lacking confidence and direction. Fast-forward and we have a young man who now embraces and has a passion for learning, has confidence, a new skill, and a platform for his talent to shine as a role model on the water and off.
"As a member at Bradford on Avon RC, Morgan will always have our 100% support; we're hugely proud of him."
Stephen Rose, Gloucester RC – Lifetime Achievement Award regional winner
Seven exceptional volunteers will receive the British Rowing Lifetime Achievement Award in 2021 – including Stephen Rose – for his incredible dedication to the sport.
The Lifetime Achievement Award has had an illustrious list of winners over the years and this year is no different. The award recognises a lifetime of achievement and dedication to the sport of rowing.
Read on to find out how Stephen has made a huge impact on his club, region and the wider community.
Stephen has been a member of Gloucester Rowing Club for several decades, and during his time has taken on a variety of roles, including taking a pivotal role in the creation of the Gloucester Boathouse Ltd company which successfully brought together Gloucester Rowing Club, Hartpury College and Cheltenham Ladies College to fund a new boathouse.
He continues to contribute to the club and rowing in general as an umpire, as well as being closely involved in the management of Gloucester Boathouse Ltd.
The WAGS regional chair said: "Stephen has worked tirelessly over many years to develop the club and more recently the new boathouse which is a major asset to the sport and to the region."