British Rowing Awards: Wessex & South East Volunteer of the Year winners
We share the citations of the regional winners from the Wessex & South East region, with national winners to be announced in a live webcast on 20 January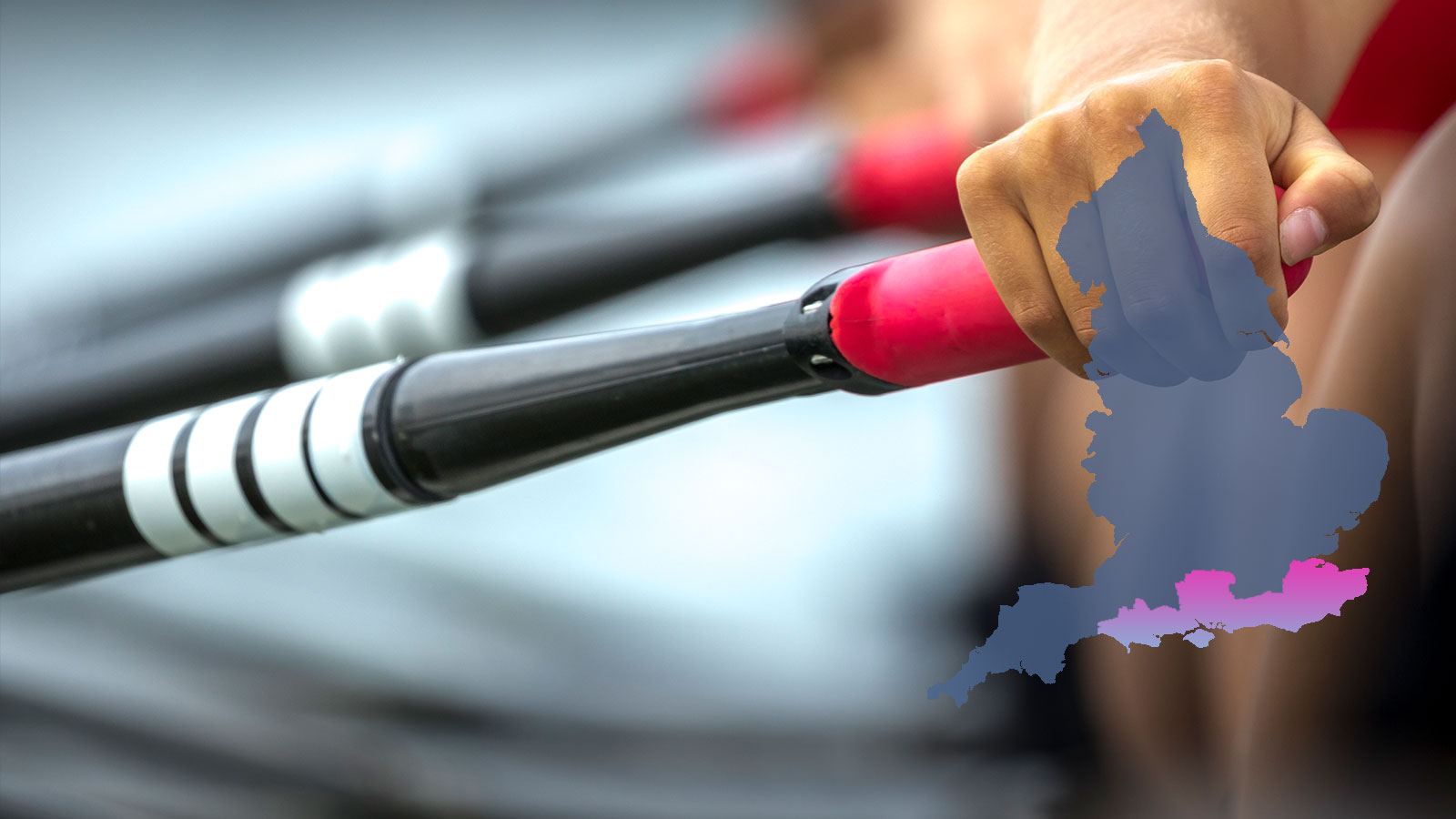 With so many nominations for British Rowing Awards from clubs up and down the country, it's been a tough job for our judging panels to narrow them all down to this year's shortlist. Thank you to everyone who made a nomination and congratulations to the volunteers, coaches, clubs, crews and other rowers who have been selected.
Two members of the Wessex & South East region have won regional awards and are now shortlisted for national awards. They are:
Jon Osborn, Eastbourne RC – Volunteer of the Year
Michael Beresford, Southampton Uni BC – Lifetime Achievement Award
Thanks to everyone for all their hard work.
Jon Osborn, Eastbourne RC – Volunteer of the Year regional winner
The British Rowing Volunteer of the Year is for people who have contributed significantly to their sport in 2021, for the benefit of the wider rowing community. All eight of our regional winners have made outstanding contributions in different ways.
Jon has been the mainstay of Eastbourne RC for the past few years. He has consolidated current membership and been proactive in recruitment across the whole spectrum of potential members.
His main role is club captain, but it doesn't stop there. He is caretaker and custodian of the premises, water safety officer; he procures boat spares and repairs and is a trailer driver
and social gathering activist. He plays a major role in the organisation and running of the annual regatta, and is also a committed racer. Jon is aware of the impending impact of offshore rowing on our sport and has taken time out this year to explore and compete in the British Rowing Offshore Championships.
The Wessex & South East regional chair said: "Jon Osborn has been the inward and outward face of Eastbourne Rowing Club for a number of years. Eastbourne Rowing Club operates with minimal facilities, yet because of Jon's superhuman efforts, still manages to recruit and retain members. His nomination as Volunteer of the Year is well deserved."
Michael Beresford, Southampton Uni BC – Lifetime Achievement Award regional winner
Seven exceptional volunteers will receive the British Rowing Lifetime Achievement Award in 2021, including Michael Beresford, who has been nominated by the Wessex & South East region for his incredible dedication to the sport.
The Lifetime Achievement Award has had an illustrious list of winners over the years and this year is no different. The award recognises a lifetime of achievement and dedication to the sport of rowing.
Read on to find out how Michael has made a huge impact on his club, region and the wider community. He has been nominated for the Lifetime Achievement award for nearly 50 years of dedication to Southampton University Boat Club and a further 20 years of dedication to the sport.
Mike is a retired British rower having won gold at the 1958 Commonwealth Games in the coxed four and competed in a coxless four in the 1960 Olympics in which he secured fifth place.
As lead coach for the university women's senior squad, his experience is invaluable and the club is so grateful for his coaching. Mike is a joy to be around with his infectious smile and razor-sharp sense of humour – his citation reads that the boat club really would not be the same without him.
Mike usually attends all training and major races throughout the year however, this has been made difficult for the past 18 months due to the pandemic. Despite this, Mike has kept in contact with the club throughout and has returned to the boat club this academic year with a spring in his step ready to jump back into the new season with more drive than ever!
He is such an asset for the club and we would like to thank him for his endless humour, wit and rowing knowledge – he makes our already incredible sport that bit more brilliant. There is no one more deserving of the Lifetime Achievement award than Michael Beresford.