British Rowing Awards: Rowing Project of the Year shortlist
We share the citations of the regional winners for Rowing Project of the Year, with national winners to be announced in a live webcast on 20 January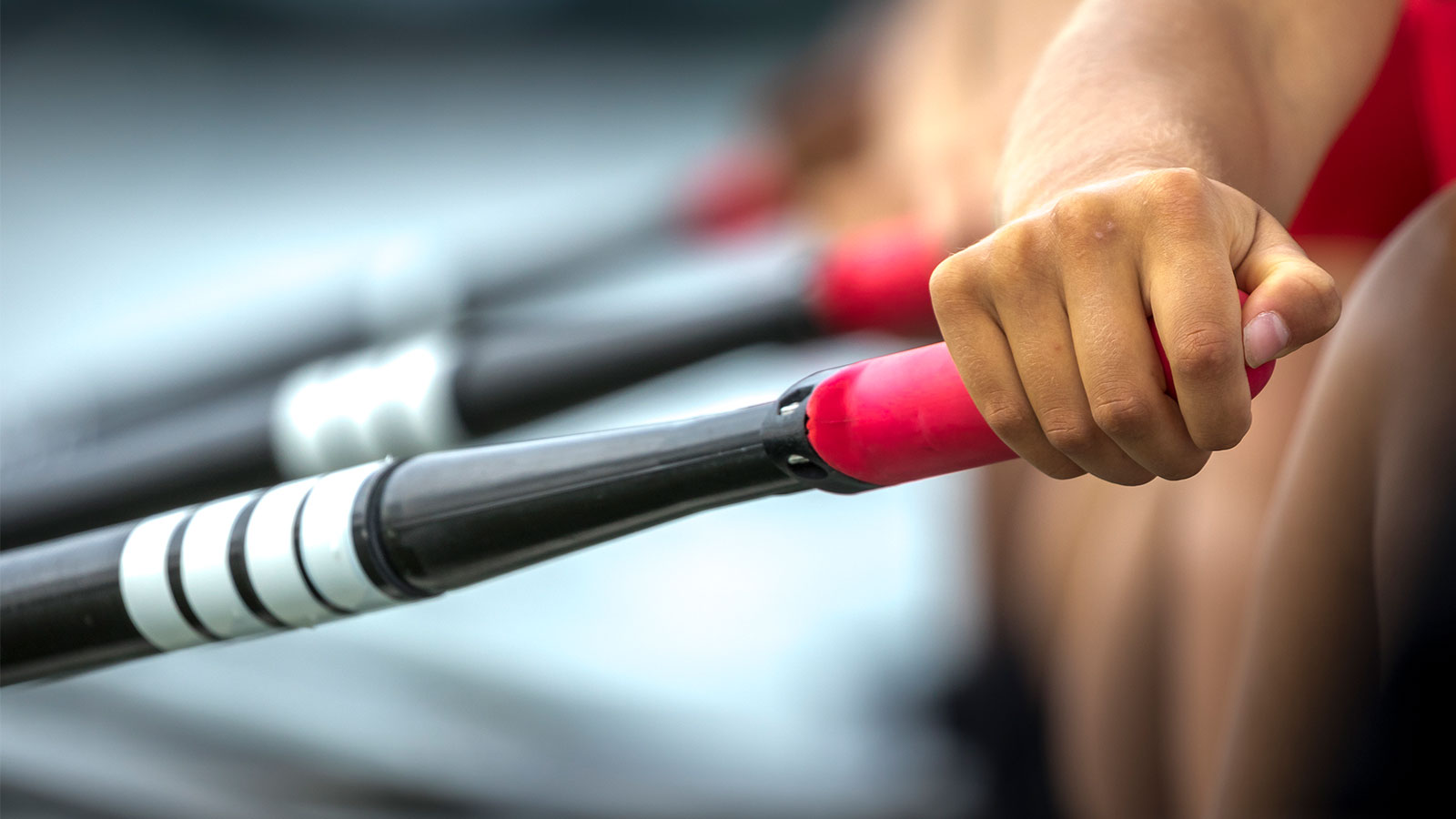 After receiving a huge number of nominations for British Rowing Awards from clubs up and down the country, it's been a tough job for our judging panels to narrow them all down to this year's shortlist. Thank you to everyone who made a nomination and congratulations to the volunteers, coaches, clubs, crews and other rowers who have been selected.
There are five regional winners for Rowing Project of the Year and these are now shortlisted for the national award. They are:
Fairlop RC
Fulham Reach BC – Junior Community Course
Lea RC – iBelong
Race the Thames
Warrington Youth Rowing
Fairlop RC
The club, and in particular, head coach CJ White have worked hard to reach out to the wider community. This is the first time women from the Muslimah Sports Association have tried rowing. CJ helped build up their skills, strength and, most importantly, confidence – while respecting their boundaries and still making them feel safe and empowered.
The women had such a positive experience that many of them have gone on to enter races and some wish to continue rowing in the long term.
Fulham Reach BC – Junior Community Course
The Junior Community Course (JCC) is a free summer holiday course to introduce young people from all backgrounds, who wouldn't normally have the opportunity to row, to the sport of rowing. It is part of our unique vision to improve lives through rowing by providing 'Rowing for All' and supports British Rowing's strategic vision of being Open to All.
We ran three weeks of free summer holiday courses from Monday 2 August to Friday 20 August 2021 for local young people who are in receipt of free school meals during term time. Each day, each child was given breakfast, a hot lunch and a healthy afternoon snack.
We created a safe, fun and all inclusive environment, using the power of sport to boost participants' physical, mental and social health whilst addressing summer learning loss, food insecurity and involvement with anti-social behaviour and knife crime.
For each week, 20 children aged 11-18 joined the course from 9am to 4pm every day and enjoyed a variety of different activities. The course had a 100% retention rate with a 25% return rate, which would have been higher if we could have accommodated everyone. A total of 80% of participants were from ethnic minorities and 86% were girls.
The JCC provides young people with somewhere to be, with something to do and some good food to eat. As well as providing a fun and fully inclusive approach to rowing, it gives young Londoners fair access to the power of sport and expands their beliefs about what is possible in life.
Lea RC – I Belong
The Lea Rowing Club recognises that rowing is not an ethnically diverse sport and is on a mission to change this. The I Belong project is going to make the club more representative of the ethnically diverse communities of Hackney, Haringey and Waltham Forest
Rewind to the summer of 2020 and the Black Lives Matter movement has taken off. In August 2020, Lea members form a Diversity Working Party to focus on engaging the ethnically diverse communities within the local boroughs of Hackney, Haringey and Waltham Forest as people living in these boroughs would be able to travel fairly easily to the club.
In order to establish a sense of belonging and understanding of the project, presentations were made to club members and a forum was started for feedback and discussion.
Over the past year I Belong initiatives have included the following:
Learn to row short and long courses for 18-35 year olds culminating in a learn to row regatta. Twenty-one people from ethnically diverse backgrounds took part and many other people, having seen a diverse group on the water, joined our learn to row courses. Participants were invited to join the club's competitive and recreational pathways.
Indoor rowing courses were held to support fitness and enable non-swimmers to be part of the club – 12 people from the local community have taken part over the two courses so far.
Drop-in on-water sessions for people wanting an hour on the water, just to have a go – 33 people from the local community attended.
Ensuring coaches from diverse communities are part of the club's coaching team.
Working with local organisations including Hackney Council, Waltham Forest Council, Larm Fitness, the Canal and River Trust and the Hackney Migrant Centre.
A workshop for the club on engaging diverse groups was delivered by Halima Khan from Street Games.
A team of buddies who can offer support to new club members.
Race the Thames 2021
Race the Thames was a real light in the lockdown darkness. It brought together people from all over the country and all walks of life in a glorious, life-affirming event combining three key elements: motivation to exercise, community spirit and fundraising – all of which were thin on the ground in the depths of the pandemic.
The event took place in the final week of March 2021, towards the end of the winter lockdown. A virtual event, it aimed to bring together a wide range of companies, rowing clubs and charities, many for the first and only time. By giving teams the opportunity to come together, a new audience was introduced to rowing, while at the same time raising money for grassroots rowing and other causes close to hearts.
The event was led and promoted by Andy Triggs Hodge who, at the time, was volunteering for London Youth Rowing (LYR). Over 180 teams and more than 1,000 people ultimately took part. The event ran virtually over eight days, with each team taking on either the River Thames Challenge (346km) or the Tidal Thames Challenge (72km). To encourage the widest possible participation, it was possible to row, run cycle, walk or even trampoline the distance!
Overall, Race the Thames exceeded all expectations. LYR were aware that other charities had experienced a very challenging time during the COVID crisis, and the event helped them by raising over £120,000. This was shared between LYR and over 40 other charities and causes nominated by the teams taking part, an incredible achievement given the challenges of lockdown.
Warrington Youth Rowing
The Warrington Youth Rowing project has formed an impressive link between a rowing club and local school to provide the opportunity to row for disadvantaged children in the Warrington area. It has grown from strength to strength, training teachers as coaches and giving so many children a different view of life.
Juniors have competed in indoor rowing competitions, including NJIRC, and some have gone on to join the club and race at the British Rowing Junior Championships. The project now has two more local projects in Merseyside and Northwich and the hope is to extend it beyond the North West eventually.