British Rowing Awards: Coach of the Year
We share the citations of the Coach of the Year winners who form the shortlist for national Coach of the Year, to be announced in a webcast on 20 January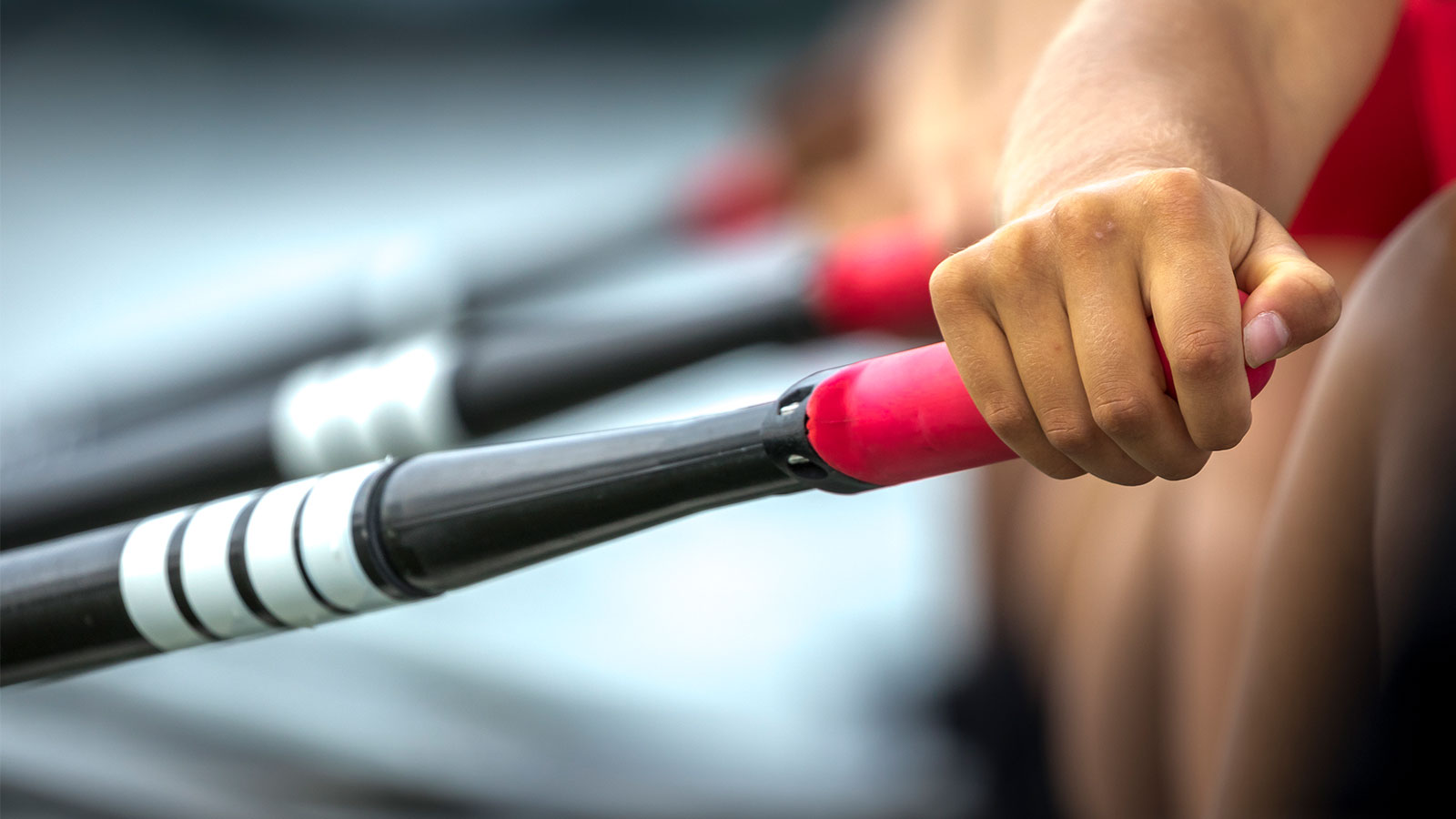 With so many nominations for British Rowing Awards from clubs up and down the country, it's been a tough job for our judging panels to narrow them all down to this year's shortlist. Thank you to everyone who made a nomination and congratulations to the coaches below who have been selected.
The following are winners of the Coach of the Year categories and will form the shortlist for national Coach of the Year.
Coaching Team: Wayne Curry, Lauren Barclay – Agecroft Rowing Club (North West Region)
Club Development: Rob Mayes – Broxbourne RC (Eastern Region)
Club Performance: Chris Williams – Tideway Scullers' School (Thames Region)
Education Development: Daniel Grant – University of Leeds BC (Yorkshire Region)
Education Performance: Samuel Tuck – University of Surrey BC (Thames Region)
Coaching Team: Wayne Curry, Lauren Barclay – Agecroft Rowing Club
Wayne Curry and Lauren Barclay have shown immense commitment to the advancement of junior rowing at Agecroft RC.
For many of us, the past year and a half has been a trial of dedication and resilience in the backdrop of a continuously changing 'new-normal' and constant uncertainty. Despite these challenges, the junior coaching team at Agecroft has remained unwavering in their approach to maintaining and improving the programme of rowing that our squad so enjoys. As restrictions were eased in 2021, Wayne set out upon the task of breathing new life into the junior programme. Within three months, the junior squad grew by over 20 members.
Wayne in particular has shown significant commitment to running club sessions almost every weekend without fail, going above and beyond to hold not only four weekend sessions, but multiple training sessions on week days too. He is diligent in coaching both on water and land, and pushing the squad to achieve their best, with more juniors than ever entering racing events in 2021 – and winning many medals too!
Lauren has also shown outstanding commitment, sacrificing valuable hours to coach the junior squad, while also managing immense study commitments. Many of Agecroft's junior squad fondly remember her lockdown Zoom training sessions while we trained on rowing machines at home.
Additionally, Lauren has been vital in running the weekday evening training sessions and motivating the juniors both on and off water in a positive and constructive manner.
Wayne and Lauren have more than quadrupled the number of juniors in the club, and increased the capability of the existing juniors massively. They are extremely friendly and approachable, and clearly care about everyone. They give up huge portions of their time to help the club. They have made our club into a much better place.
Club Development: Rob Mayes – Broxbourne RC
Rob Mayes has created a successful development programme, development team and development squad at the club. This has been a new initiative, which has successfully met the demand to row and drawn in many from the local community.
Initially, Rob ran extremely popular online fitness sessions, using his personal training knowledge for the club. Feedback from many was that this was what kept them going in lockdown when they could not row. As we had no water sessions Rob also added some additional weekly sessions at different times of the day and with different content to help reach as many members as possible.
When restrictions allowed, Rob supported many members to gain skills and confidence in single sculling. Once crews were back on the water, he helped reconfigure the club learn to row system, drawing in a specific 17-30 age cohort. This also led to a new squad – the development squad. This is historically a group with poor retention, but there have already been three courses and the retention is close to 100%.
This squad has already grown to well over 20 and with a focus on fitness and technique in land sessions, followed up by a team approach on the water, the squad has already entered some races and achieved their first win.
Rob is very aware of keeping people motivated and has organised social events outside of training. All in all, the development squad has met a local need, is thriving and successful, and motivated under his inspirational coaching.
Club Performance: Chris Williams – Tideway Scullers' School
Chris Williams has been coaching juniors with unfailing commitment for almost a quarter of a century or so. Closely involved with the formation of the Tideway Scullers' School (TSS) junior squad, he has continued to work with the group inspiring young athletes to compete and win.
Chris coaches regularly during the weekdays as well as at weekends. His success in coaching TSS's junior men to win the Fawley Cup at Henley in 2021, despite a year punctuated by coronavirus and A-levels for the crew, bears testimony to this. The win was a major achievement for a community amateur sports club, competing against top private schools who enjoy superior funding for rowing.
Every junior men's crew that Tideway Scullers entered at National Schools Regatta/Junior Sculling Regatta reached the A final with a win in the Championship 4x+ while three other crews took silver at the top level.
Chris communicates with the adolescents in a way that wins respect and creates inspiration. His presence at the club, whether mending boats, repairing racks, towing trailers is a constant and has been a given over many years, as the testimony below shows. Chris is also the club safety officer.
Parents of one of the juniors, Alex and Antony Oliver say: "Chris coached our son Albie for four years or so in the junior men. Chris inspired enormous confidence and trust in Albie."
Chris selflessly volunteers his time to coach at TSS and receives nothing for his work other than the joy of helping young rowers improve. The junior athletes here at Tideway Scullers want to thank him wholeheartedly for his work to allow us to be the very best rowers we can be and want him to know that we would be nowhere without him.
Education Development: Daniel Grant – University of Leeds BC
Dan Grant has helped the club achieve its aim of being the best club for performance and participation simultaneously, whilst focusing on directly coaching beginners and senior performance crews and ensuring a pathway for development for those focused on rowing recreationally.
Last year after lockdown Dan implemented and got all members learning to scull following the "return to rowing" in which we used a newly implemented skills-based monitoring to develop the ability of athletes at all levels.
He leads regular coaching meetings for our volunteer team to help with their development. Additionally, he was the force behind building our strong programme for coaches which last year was awarded the Coaching Team of the Year and this has continued to grow in strength.
With the support of the club's volunteer team we were able to develop the beginners who won three medals in the women beginner 1 events at BUCS Regatta.
Furthermore, Dan is a Student Mind Mental Health in sport trainer and has trained up every committee and coaching scholar to be able to support the members of the club. He also ran the webinars for British Rowing's university series helping others to run learn to row programmes.
Education Performance: Samuel Tuck – University of Surrey BC
Samuel Tuck is entering his seventh year of coaching at the University of Surrey Boat Club (USBC). When he joined, membership numbers were minimal. There weren't enough men to boat an eight, and there were only a couple of women. So, when Tuck approached the Director of Sport with a five-year plan which detailed winning BUCS medals, winning Henley Women's Regatta and competing in the latter stages of Henley Royal Regatta, no one really believed that it would be possible.
Instilling belief in athletes and the people around him is one of Tuck's most valuable attributes. This year USBC finished fourth in the overall provisional BUCS Regatta medal table – beating many heavily funded institutions. The club took 34 athletes to BUCS and came away with 44 medals, spanning beginner, intermediate and championship categories.
Sam has curated a winning culture at Surrey which promotes equal opportunities at all levels of the squad. The club is inclusive, supportive and operates as a family – everybody is there for each other and everyone works together.
Once the severity of the pandemic had set in, Sam used the time away from non-stop coaching on the water to develop areas of the club that would usually not take precedent. He also developed himself further as a coach – from an 18-month UK Coaching Performance Foundation course to attending workshops about the menstrual cycle for female athletes. He set-up support systems for the Surrey athletes and ran a whole campaign for Age UK leading into Christmas where rowers delivered hampers to local elderly.
From charity work to personal development, USBC is always trying to get better – and this is all because of Samuel Tuck.