British Rowing Awards: Club of the Year shortlist
We share the citations of the regional winners for Club of the Year, with national winners to be announced in a live webcast on 20 January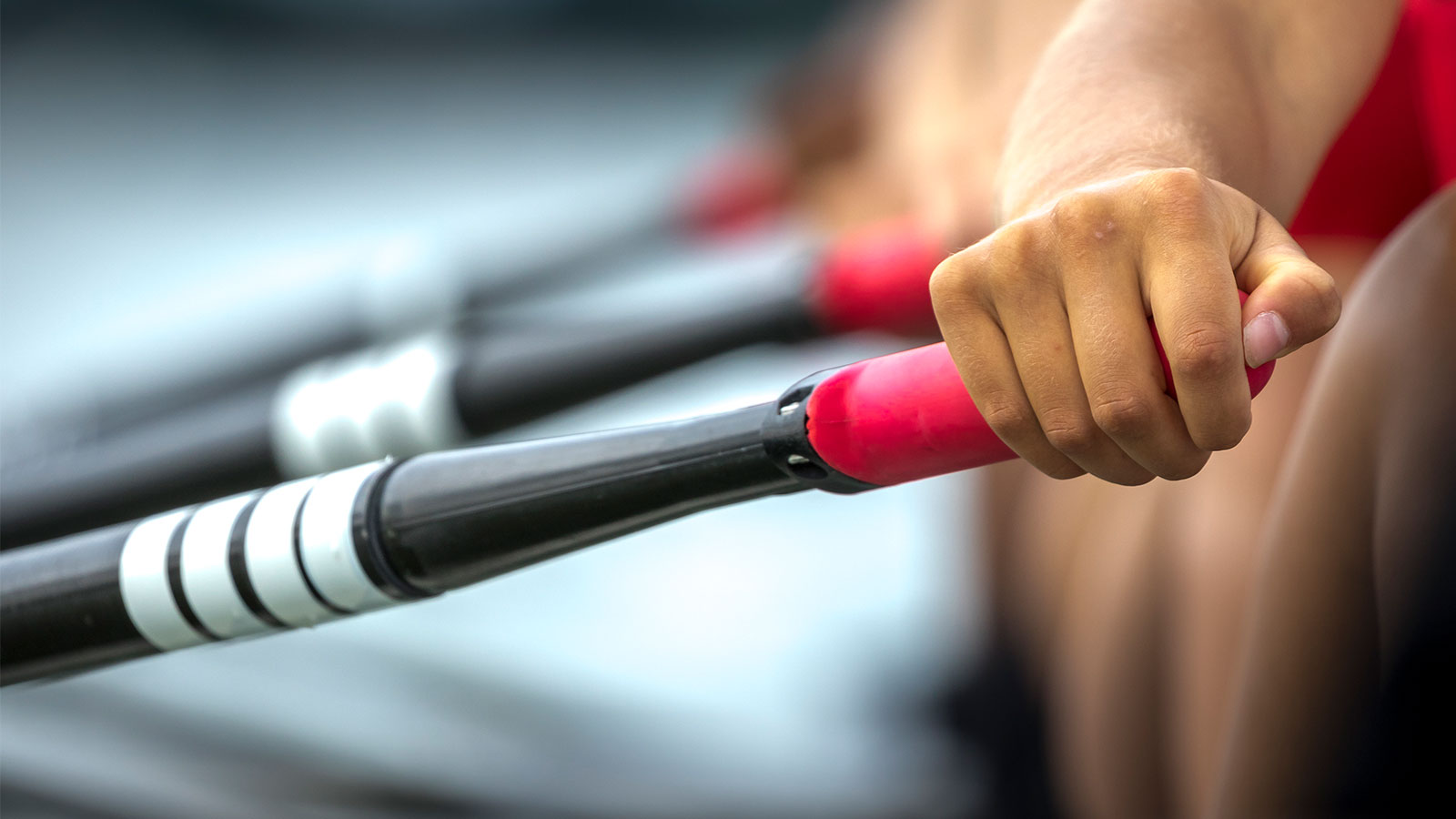 After receiving a huge number of nominations for British Rowing Awards from clubs up and down the country, it's been a tough job for our judging panels to narrow them all down to this year's shortlist. Thank you to everyone who made a nomination and congratulations to the volunteers, coaches, clubs, crews and other rowers who have been selected.
There are five regional winners for the Club of the Year award and all are now shortlisted for national awards. They are:
Bristol Ariel RC – Wilts, Avon, Gloucs & Somerset (WAGS) Region
Fulham Reach BC – Thames Region
Isle of Ely RC – Eastern Region
Lea RC – Eastern Region
Vesta RC – Thames Region
Bristol Ariel RC
Bristol Ariel is an innovative and progressive club, delivering a successful Go Row Indoor Club offer.  Through their hard work, Bristol went from delivering two to then seven indoor classes a week, encouraging new people of all ages to the sport of rowing through weekly Go Row Indoor classes.
Through this new offering the club has generated new income (up to £4K a year), as well as creating a case-study model of how clubs can open up facilities to allow the sport to be reached to wider audiences in the local area.
Even with the pandemic putting things on hold, the club has continued to ensure they keep those participants engaged throughout lockdown and are back delivering as we return to the new normal. A great example of how clubs can open up the doors to a new and diverse audience through delivering an inclusive indoor offering. This would not be possible without the dedication and efforts by all members of the club.
Fulham Reach BC
Fulham Reach BC (FRBC) is a thriving rowing club with community rowing at its heart. We give access to rowing to a cross-section of our community, especially those who are most in need because of financial hardship or social circumstance and help them realise their full potential, both on and off the water.
Despite a pandemic from September 2020-September 2021, the club introduced more adults and juniors to rowing, with highlights including the following:
The grass roots-led membership base for adults and juniors rose to its highest ever level giving opportunities to take part in regular, safe and enjoyable sessions on the river without the pressure of committing to a racing training programme.
Eighteen learn to row courses were held, introducing rowing to 157 adults of all ages and abilities.
Over 600 state-school children had the opportunity to row with 41% from ethnic minorities and a gender split of 62% female/38% male.
Sixty young people from low-income families aged 11-18, who are eligible for free school meals, attended our free Junior Community Course this summer which addresses food insecurity. We had a 100% retention rate; 80% of participants were from ethnic minorities, 86% were girls.
The club supported over 25 boat clubs across the UK during 2021 lockdowns by running the online Strava Boat Club.
FRBC were instrumental in campaigning for the safety of all river users, particularly rowers, on the Tideway amidst the Hammersmith Bridge closure and ferry proposals.
The  Boats not Bars (BnB) prisons programme resumed, with one fully integrated BnB member starting university at LSE.
The club worked in partnership with the RNLI, the Met Police, schools, PRUs, London Sport's Trust, St John's Ambulance, StreetGames, Key4Life, London Sport, Nike, Her Majesty's Prison and Probation Service and Let Me Play increasing awareness of the benefits of rowing whilst supporting diversity and inclusion in our sport.
Isle of Ely RC
The Isle of Ely Rowing Club was established in 2004. It is a charitable incorporated organisation and is run voluntarily by the committee and members. The club has faced the same challenges as everyone else during the pandemic, but the things that we have always considered our greatest weakness, not having a boathouse, or changing facilities or indoor toilet facilities, we turned into our greatest strength.
As we came out of lockdown we were able to restart rowing immediately as all our boats and equipment were stored outside and could be disinfected between outings. Most members, at the time, were lacking confidence in single sculls, so we introduced 1:1 coaching sessions to build their confidence and continued until crew rowing was reintroduced. As a consequence we now have a much higher proportion of members who row regularly in singles.
Since April 2021 we have established a rowing programme with Ely College to introduce over 100 students to rowing. The success of this programme has recently been rewarded with a grant from Gemini and the Boat Race Company, which allows us to move to the next phase for 32 students to continue rowing as a school sport.
Our junior section is supported by dedicated coaches who provide weekly sessions for up to 30 juniors. This year we have completed five learn to row courses for 80 adults, 51 of these have since become full members of the club.
Lea RC
Lea Rowing Club was founded in 1980 by the members of five Hackney rowing clubs, continuing a tradition of rowing on the River Lea in London which goes back 200 years. We have grown to be one of the largest clubs in the country, with 450 active members aged 12 to 100.
The Lea has serious competitive ambitions.
In 2021 they sent 150 athletes of all ages and experience to regattas nationwide.
Lea qualified five crews for Henley Royal Regatta, including the club's first ever women's crew.
But they are also a serious community club, open to all, with highlights including the following.
A very successful junior section catering for almost 100 local children. This includes a programme for local state schools, financial support for families who need it, and a fast-track programme for budding racers.
Recreational rowing for over 100 local people who enjoy a paddle (and the occasional tour further afield) in stable Explorer boats. Their numbers have grown by 50% this year.
A thriving Jewish ladies' group caters for 20 women from the local Charedi community. They're building up to their first race this winter.
Since lockdown the club has taught 200 people to row. They have launched new drop-in sessions and indoor rowing classes to cater for more people.
A new #IBelong project has created further opportunities for our local diverse community to try rowing. The club has run funded sessions and outreach events with great success, as well as developing new partnerships with local organisations including Hackney Council, the Canal & River Trust, and the Hackney Migrant Project.
The Lea is a unique club, catering for many kinds of people with very different needs and ambitions. Their model is a great example of running a performance rowing programme while promoting diversity, inclusion, and community.
Vesta RC
Vesta Rowing Club has had a sensational year on many fronts, maintaining and even building on the development of previous years over the course of the pandemic. It has managed to not only maintain, but to expand membership during this period, with the largest number of regularly participating members ever before.
The club has made considerable steps forward in making the club more accessible. Central to this is ensuring the club is accessible and relevant to as broad selection of individuals as possible. This included redesigning the learn to row to ensure easier routes into the club. This year has also included rowers with a disability for the first time.
The club been working with a local charity, Regenerate, who work with local young people at risk of finding themselves in long-term unemployment or crime. Operating a coffee stall from the premises, the young people are able to contribute and feel part of the club community.
Promoting conversation on diversity has been a key part of the club's ethos and outward facing communications. This has sat alongside speaking about issues that are likely to encourage greater involvement from a broader ethnic background.
Performance-wise, the club qualified the most athletes ever for Henley Royal Regatta with the most women qualifying for Henley Women's Regatta since 2012. Over 60 members competed across these regattas.
The club has also been able to start up its learn to row programme in earnest this summer, with over 40 participants on our course leading to the formation of a competitive novice squads.