British Rowing Awards: West Midlands Volunteer of the Year winners
We share the citations of the regional winners from the West Midlands region, with national winners to be announced in a live webcast on 20 January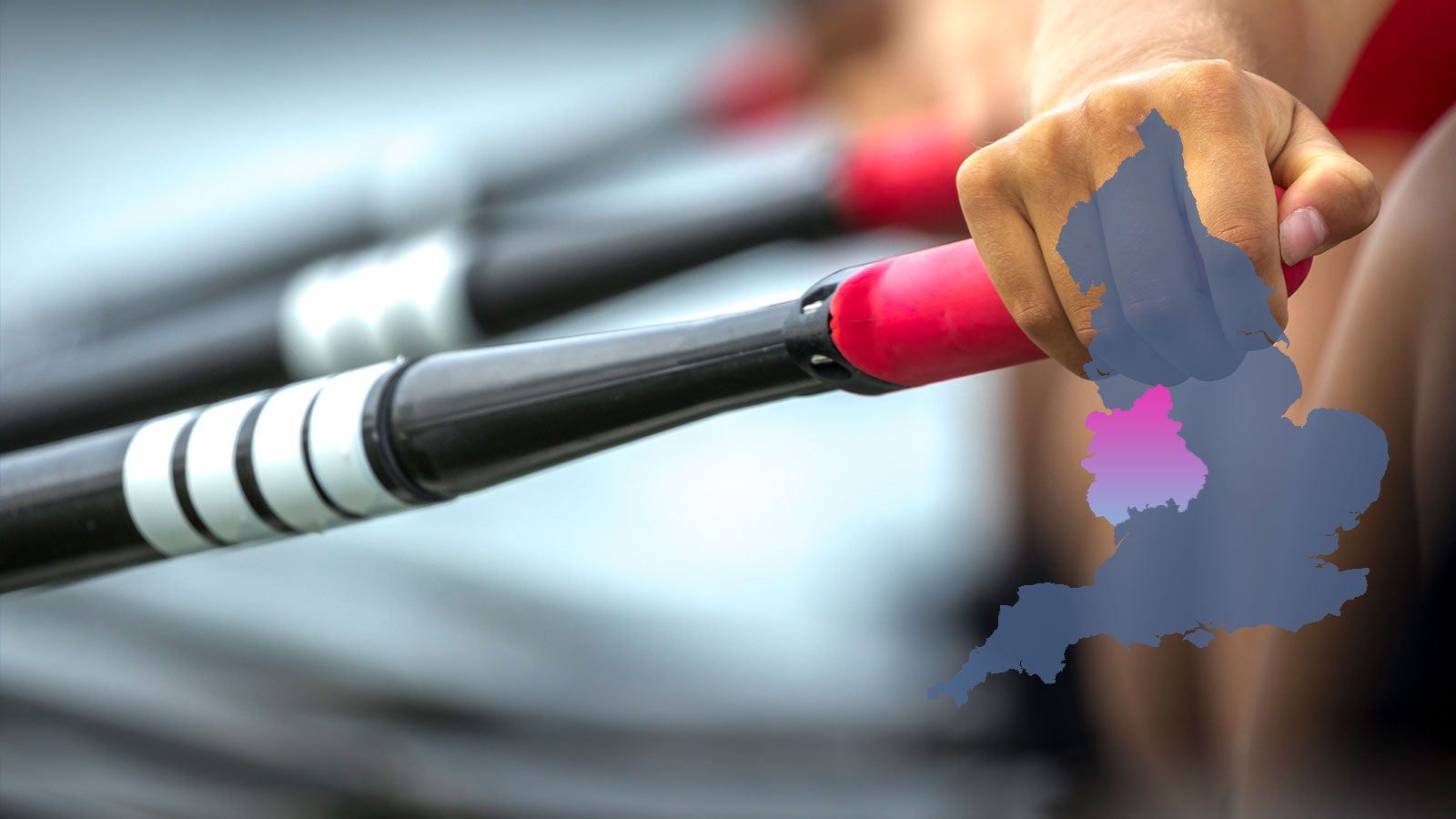 After receiving a huge number of nominations for British Rowing Awards from clubs up and down the country, it's been a tough job for our judging panels to narrow them all down to this year's shortlist. Thank you to everyone who made a nomination and congratulations to the volunteers, coaches, clubs, crews and other rowers who have been selected.
Three members of the West Midlands region have won regional awards and are now shortlisted for national awards. They are:
Maninder Hothi, Birmingham RC – Volunteer of the Year
Annie Caddick, Uni of Birmingham / Molesey BC – Rising Star
Mark Dewdney, Stratford-upon-Avon BC – Lifetime Achievement Award
Thanks to everyone for all their hard work.
Maninder Hothi, Birmingham RC – Volunteer of the Year regional winner
The British Rowing Volunteer of the Year is for people who have contributed significantly to their sport in 2021, for the benefit of the wider rowing community. All eight of our regional winners have made outstanding contributions in different ways.
Mindy (Maninder Hothi) has been the club captain of Birmingham Rowing Club for the past several years.
His citation reads that the club is entirely run by volunteers, and is short of volunteer helpers (especially since lockdown), meaning that a small number of people have to put in a lot of work to keep the club going. As a result, Mindy's role as leader is very broad. He is in charge of the day-to-day running of the squads and is also very involved with many aspects of the administrative side of the club committee.
Mindy is very involved in all aspects of Birmingham RC including leading the learn to row courses, committing two to four evenings/weekend sessions per week from April to September – on top of all his other responsibilities for the club. He has created a very welcoming environment, where everyone is given an chance to try the sport, and improve.
For existing members, Mindy has introduced a club training plan, based on guidance from more experienced coaches. Initially it was introduced as a way to provide structure to training during lockdown. Then, it was formalised into a minimum training requirement for the senior squads in an effort to improve the performance of the club at local regattas. The training plan has resulted in 2021 being the club's most successful season in several years.
During lockdown, Mindy kept the club and committee engaged and motivated by trying new activities which required a lot of creativity, especially as the lockdowns dragged on, and people got tired of endless Zoom activities.
In conclusion, Mindy dedicates a lot of time and effort to Birmingham Rowing Club, and has made significant and positive impact. The club, and the sport, are incredibly lucky to have him!
The West Midlands regional chair said: "Mindy has provided strong and inspirational leadership for the club during a difficult time when no one could get together and which resulted in a more motivated squad when water rowing returned."
Annie Caddick, Uni of Birmingham / Molesey BC – Rising Star of the Year regional winner
The Rising Star of the Year award is for young volunteers who have made an exceptional contribution to their sport and the wider community. All five regional winners are a credit to their clubs and community, including Annie Caddick.
Annie's sister has written the moving citation below.
"Annie Caddick is the most amazing and resilient person I have ever met.
"My sister was born with cerebral palsy and everything from such a young age has been a challenge. Her childhood was challenging to say the least. Going into high school and having the feeling of not belonging, she developed anorexia where she was in hospital for months, away from friends and family.
"Since recovering from this, she left the high school and commuted every day from the Isle of Wight by boat to a Hampshire college – to truly find her 'people', while not taking her disability as a setback and training for marathons. She completed her first marathon at 19.
"Annie then moved to Birmingham and joined the rowing club. She was never able to race with the team due to her disability, however she persisted in learning, training and being a support for the team.
"Just before lockdown she was nominated on the World Class Start programme – giving her personalised coaching and hope for her future rowing career. She has now moved away from the safety of her uni friends, family and safe environment to Woking to be able to train with Molesey Boat Club and is completing a remotely taught masters.
"My sister is fearless, so brave and has the resilience of nobody I have ever met. She still needs me to cut bread for her, but she has overcome every boundary and become the most inspiring rower I have ever met."
The West Midlands regional chair said: "Annie's no-nonsense, 'won't take no for an answer' attitude has been inspirational to all who might be daunted by their ability to row. We wish her well as she tries to move onto the GBR talent pathway."
Mark Dewdney, Stratford-upon-Avon BC – Lifetime Achievement Award regional winner
Seven exceptional volunteers will receive the British Rowing Lifetime Achievement Award in 2021, including Mark Dewdney, who has been nominated by the West Midlands region for his incredible dedication to the sport.
The Lifetime Achievement Award has had an illustrious list of winners over the years and this year is no different. The award recognises a lifetime of achievement and dedication to the sport of rowing.
Read on to find out how Mark has made a huge impact on his club, region and the wider community.
Mark has been exceptionally committed to providing rowing coaching for individuals with physical and learning disabilities for many years in the West Midlands region. He taught Kingsley Ijomah to row at Evesham RC – Kingsley represented Nigeria in the men's PR1 single sculls at the Tokyo 2020 Paralympics. Mark has continued to support rising stars on the Paralympic development pathway at Stratford-upon-Avon BC (SUABC).
With Mark's hard work and dedication, the adaptive squad and provisions for Para-rowing at SUABC have grown substantially, and the club was named Parasport Club of the Year in 2020.
While Mark has coached disabled rowers at high-performance level to great success, it is his tireless efforts at grassroots level that really make him outstanding. The growth and positivity of the squad is largely down to Mark's belief that if an individual can safely get into a boat and make it move, we can and should facilitate it. His approach is that adaptive rowing is simply that: adapting to ensure that as many people, regardless of disability, can experience and enjoy rowing.
Mark continued to support the adaptive squad virtually during the pandemic, with suggestions of home exercises and Zoom exercise and social sessions. Behind the scenes, he spends an extraordinary amount of time planning sessions, ensuring there are enough volunteers, turning up well ahead of sessions to check conditions and set-up, applying for funding and so on.
He is entirely deserving of recognition as a phenomenal volunteer and coach.
The West Midlands regional chair said: "Mark has volunteered in the region for many years and in many roles: captain, umpire and latterly as adaptive and Para coach at Stratford and regionl representative on British Rowing adaptive committees. In this time, Stratford has become a centre of excellence for adaptive rowing in the region, winning the Parasport Club of the Year award last October."