British Rowing Awards: North West Volunteer of the Year winners
We share the citations of the regional winners from the North West region, with national winners to be announced in a live webcast on 20 January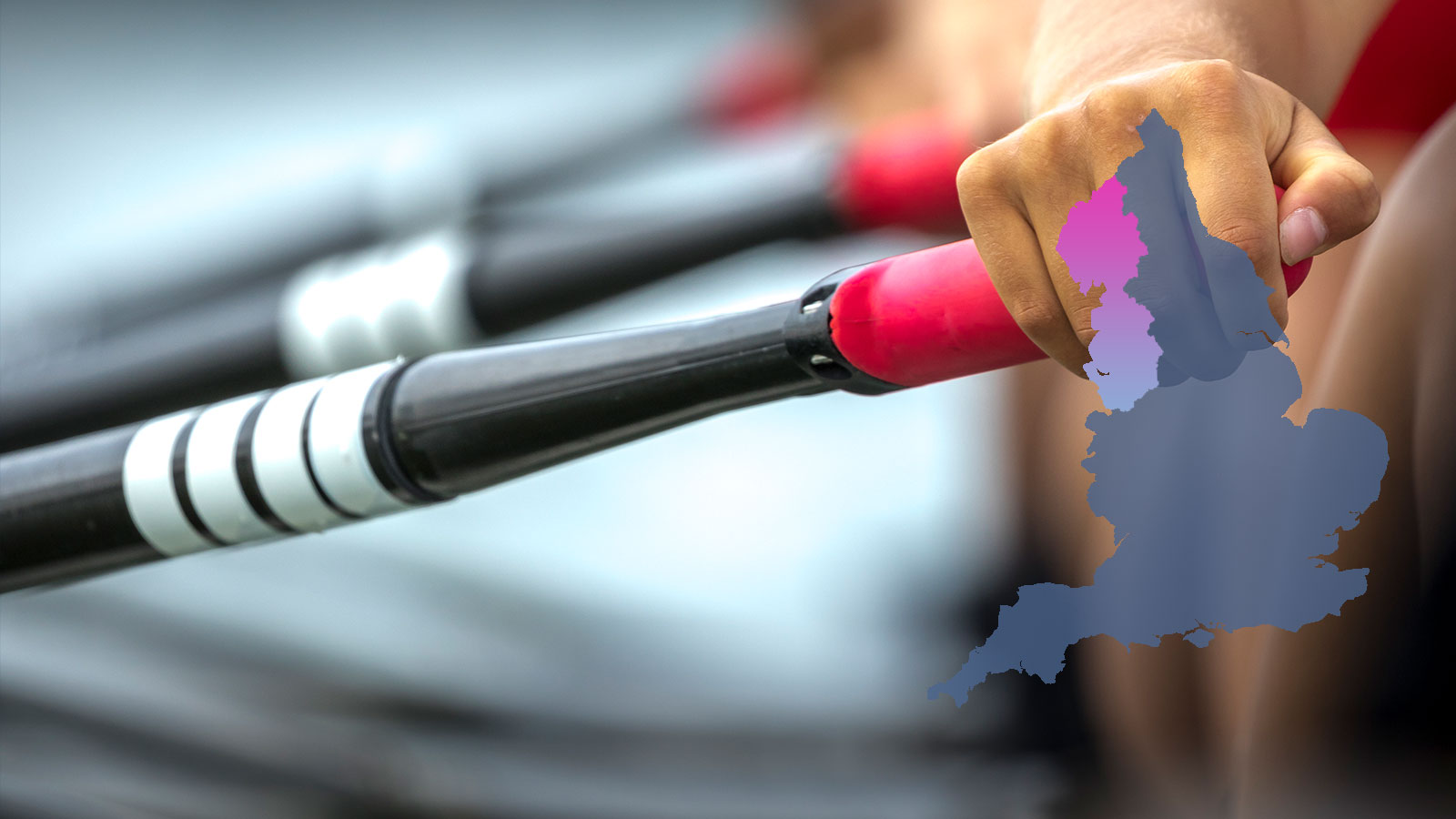 We've had a huge number of nominations for British Rowing Awards from clubs up and down the country, so it's been a tough job for our judging panels to narrow them all down to this year's shortlist. Thank you to everyone who made a nomination and congratulations to the volunteers, coaches, clubs, crews and other rowers who have been selected.
Two members of the North West region have won regional awards and are now shortlisted for national awards. They are:
Aidan Hunt, Runcorn RC – Volunteer of the Year regional winner
Andy Turner, Queen's Park High School – Lifetime Achievement Award regional winner
Thanks to everyone for all their hard work!
Aidan Hunt, Runcorn RC – Volunteer of the Year regional winner
The British Rowing Volunteer of the Year is for people who have contributed significantly to their sport in 2021, for the benefit of the wider rowing community.
Runcorn Rowing Club boatman Aidan Hunt has worked tirelessly, since well before the pandemic, but more so during, to keep Runcorn Rowing Club safe.
The club's citation goes on to say that "he has monitored their security cameras, kept locks well-oiled and secure and made sure there is no safer place for rowing equipment".
"Approximately half of Runcorn's fleet of club singles has required substantial in-house work, with more broken shoulders than any rower could stomach seeing in a lifetime."
A retired design and technology teacher, Aidan also takes time to repair boats for other local clubs (eg. Manchester and Liverpool Universities), and has happily repaired members' private equipment.
On top of all this, he is also a trained British Rowing umpire, and always provides whatever input he can for events, as well as helping at events across the region.
"This devotion to fixing the equipment of not only our club, but others, and his efforts in keeping the club safe and secure cannot go without recognition."
The regional chair of the North West said: "It was tough choosing our Volunteer of the Year award for the North West Region as we had such strong nominations. All of them have made a huge impact on their own clubs and they are all unsung heroes who gladly take on the thankless tasks. Their nominations spell this out in spades.
"Our regional winner, by a whisker, is Aidan for his additional contribution at the regional level in such a challenging year. Thank you Aidan."
Andy Turner, Queen's Park High School – Lifetime Achievement Award regional winner
Seven exceptional volunteers will receive the British Rowing Lifetime Achievement Award in 2021, including Andy Turner, who has been nominated by the North West region for his incredible dedication to the sport.
The Lifetime Achievement Award has had an illustrious list of winners over the years and this year is no different. The award recognises a lifetime of achievement and dedication to the sport of rowing.
Read on to find out how Andy has made a huge impact on his club, region and the wider community.
Andy is in his 50th year of coaching rowing. He has been with Queen's Park High for nearly 10 years after retiring from King's School, Canterbury Rowing Club following a 20-year plus career. He only came for a couple of seasons and ended up staying for much longer.
His rowing life started when he was in the RAF and he later joined Grosvenor Rowing Club, where he was made a life member a few years ago.
Back in the 1980s, he was head coach at Queen's Park High and was a regional coach for the North West and for the GB Rowing Team. He has coached many athletes to a national standard, has been involved with the national team where he has many fond memories and regularly tells stories of travelling for days towing a trailer to foreign places abroad.
At Queen's Park High School, Andy is technical coach and rotates through all the squads looking at technical aspects of the rowing stroke alongside the club's newer coaches. He coaches five days of the week and doesn't think twice about travelling to an event to support his athletes.
The club says that everyone seems to know Andy! He always bumps into people who know him at competitions.
Andy is so passionate about the sport. He is happy to share his knowledge with the athletes and coaches, from how to repair a boat down to how to hold a blade. Apparently, his secret passion is teaching a quadruple scull of rowers.
He is constantly looking at and thinking of ways to make a boat go faster. Overall, he has probably developed thousands of kids through rowing over the years, with many still in contact with him today.
As this is his 50th year of coaching rowing, it is a perfect time to recognise and celebrate his incredible commitment and success.
The North West regional chair said: "Andy's dedication to the sport and his charges is exemplary; it's always about them and what they can realistically achieve. He is well known to all the clubs on the River Dee and he has impacted the lives of so many in such a positive way.
"Well done Andy and thank you."