World Rowing Coastal Championships and Beach Sprint Finals 2022 sets ambitious sustainability targets
With a year to go, the event has set out its aim to be the most sustainable international rowing event ever held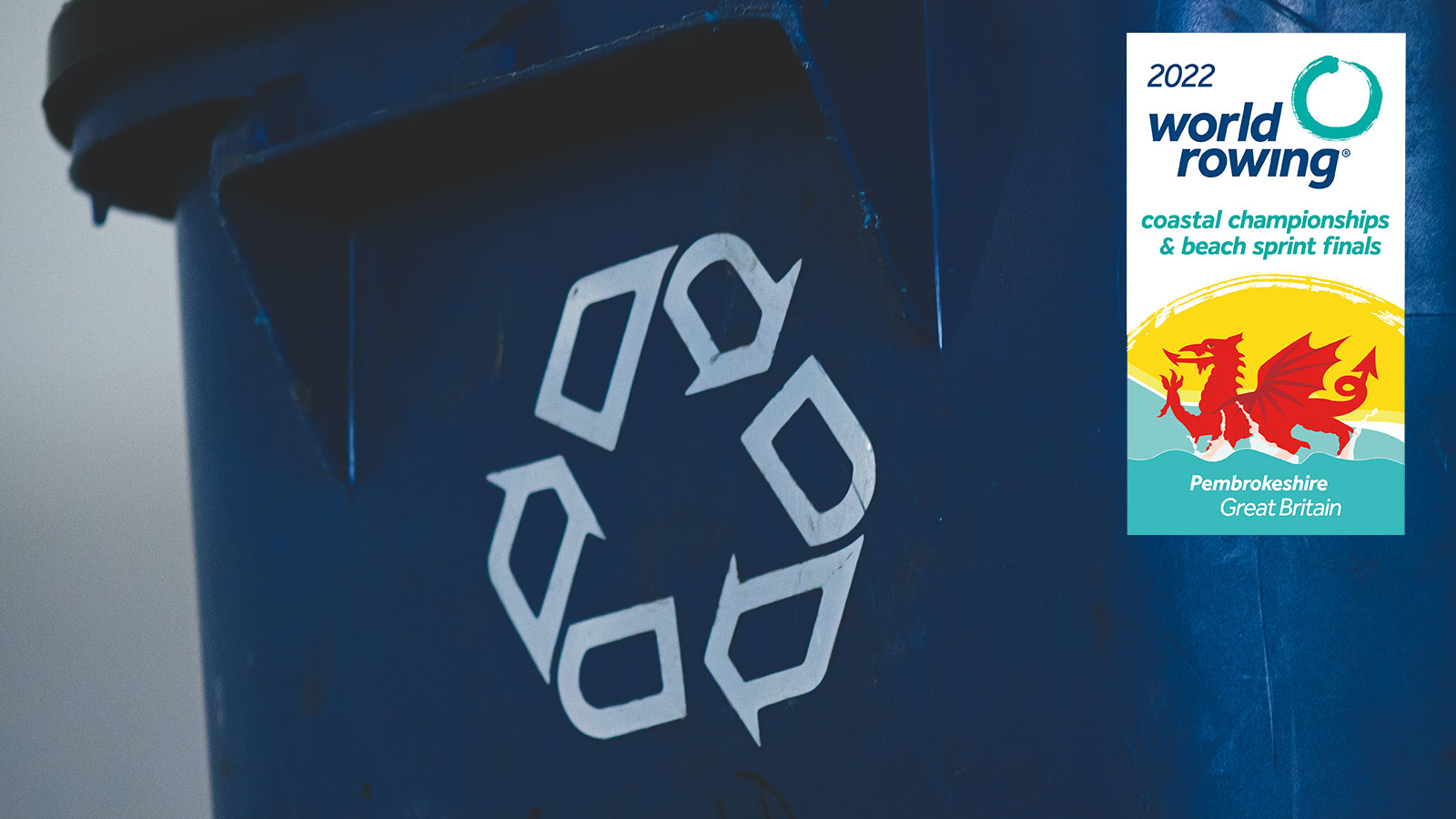 In one year's time, the world of rowing will descend onto Saundersfoot, Wales for the 2022 edition of the World Rowing Coastal Championships and Beach Sprint Finals. The event will see rowers from across the globe race off the beautiful Pembrokeshire coastline in two exciting formats of coastal rowing: endurance and beach sprints.
Racing starts with the World Rowing Coastal Championships on the weekend of 7-8 October 2022 with the exhilarating World Rowing Beach Sprint Finals hitting Saundersfoot beach the following weekend.
With the event taking part in the centre of a National Park, sustainability will be a key consideration in plans for the event. Event Chair, Jeremy Wilton commented: "As a sport that relies on access to safe, clean water and that gets to enjoy some of the most stunning natural locations, sustainability and environmental impact are at the forefront of many rowers' minds. Through the event we are keen to not only minimise the impact on the environment but also help raise awareness of how we can all do our little bit to help protect the planet."
An ambitious aspiration has been set for the event to be the world's first rowing event to be ISO-certified as a sustainable event. Four key areas of work have been identified with specific actions that will be put in place including using electric support boats, putting in place arrangements to reduce car journeys and aiming to secure a large number of the required volunteers from the local area. The event will also work with World Rowing partners, the WWF (Worldwide Fund for Nature) and local organisation Pembrokeshire Nature Partnership to raise funds to support environmental projects in Africa and Wales.
Full details of the event's plans for sustainability will be published on the event website, including transparency around areas where concessions have had to be made due to logistical constraints to help share learnings for future rowing events. Wilton explained: "No event can hope to be perfect in terms of environmental impact but we hope, by being open and up front about where we've not been able to do something we really would have liked to, we can help future events continue to raise the bar."
For more information about racing, volunteering and spectating please visit the event website and sign up for updates at worldrowingcoastals2022.org.