The Wingfields – the Race of Champions
Two new Champions of the Thames will be crowned on Thursday 21 October when the Wingfield Sculls takes place on the Tideway. Tim Koch previews the line-up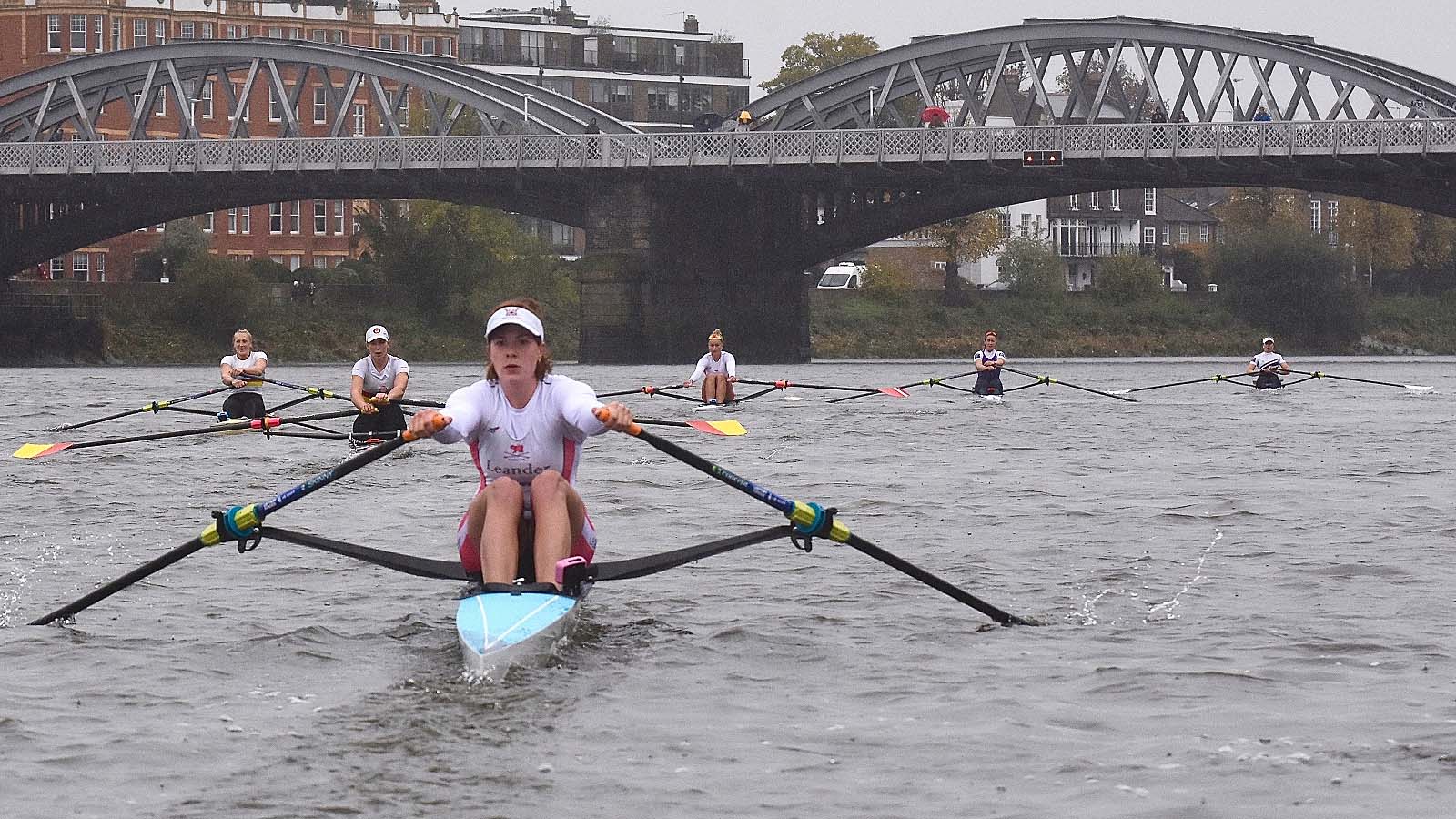 Thursday 21 October will see more evidence of the return of rowing events to the Thames Tideway when the historic sculling race, the Wingfield Sculls – including the Women's Wingfields – will take place over the Putney to Mortlake course.
The men's race will have the full complement of six entrants covering the full range of top class sculling. Graeme Thomas of Agecroft RC, fourth in the men's double  in Tokyo and winner of the 2021 Diamond Sculls, will line up alongside Twickenham's Callum Dixon, winner in the double at the European U23 Championships last month, Jack Keating of Leander who was in the winning Prince of Wales quad at this year's Henley, and three challengers from London RC – Nathan O'Reilly, Gregor Maxwell and Rui Xu. The LRC trio may not have the record of the other three, but they do have the invaluable advantage of local Tideway knowledge and experience.
With five scullers, the women's race includes the second, third and fourth-placed female competitors from the recent Scullers Head. They are Kathryn Mole from Leeds RC, Meghann Jackson of Upper Thames and Grace Bake of London RC. The latter two finished within a second of each other in the Scullers Head. They line up against Leander's Lola Anderson, bronze medallist in the women's singles at World Cup III and winner of the Princess Royal Challenge Cup at Henley this year, and Georgina Brayshaw, now of Leander, but also originating from Leeds RC.
It will be the 180th men's and 15th women's contest, both fought for the traditional title, "The Champion of the Thames".
The Wingfield Sculls is on Thursday, 21 October. The Women's Race is at 12:45, the Men's Race at 14:00. The performance analysis tool company Ludum will be providing GPS and live data overlaying the online streaming of the races which will be on the Wingfield Sculls YouTube Channel.