Parents in Sport Week 2021, 4-10 October
Parents in Sport Week aims to help more parents to be part of the bigger safeguarding picture in sport. Read on to find out about our new safeguarding resources to help you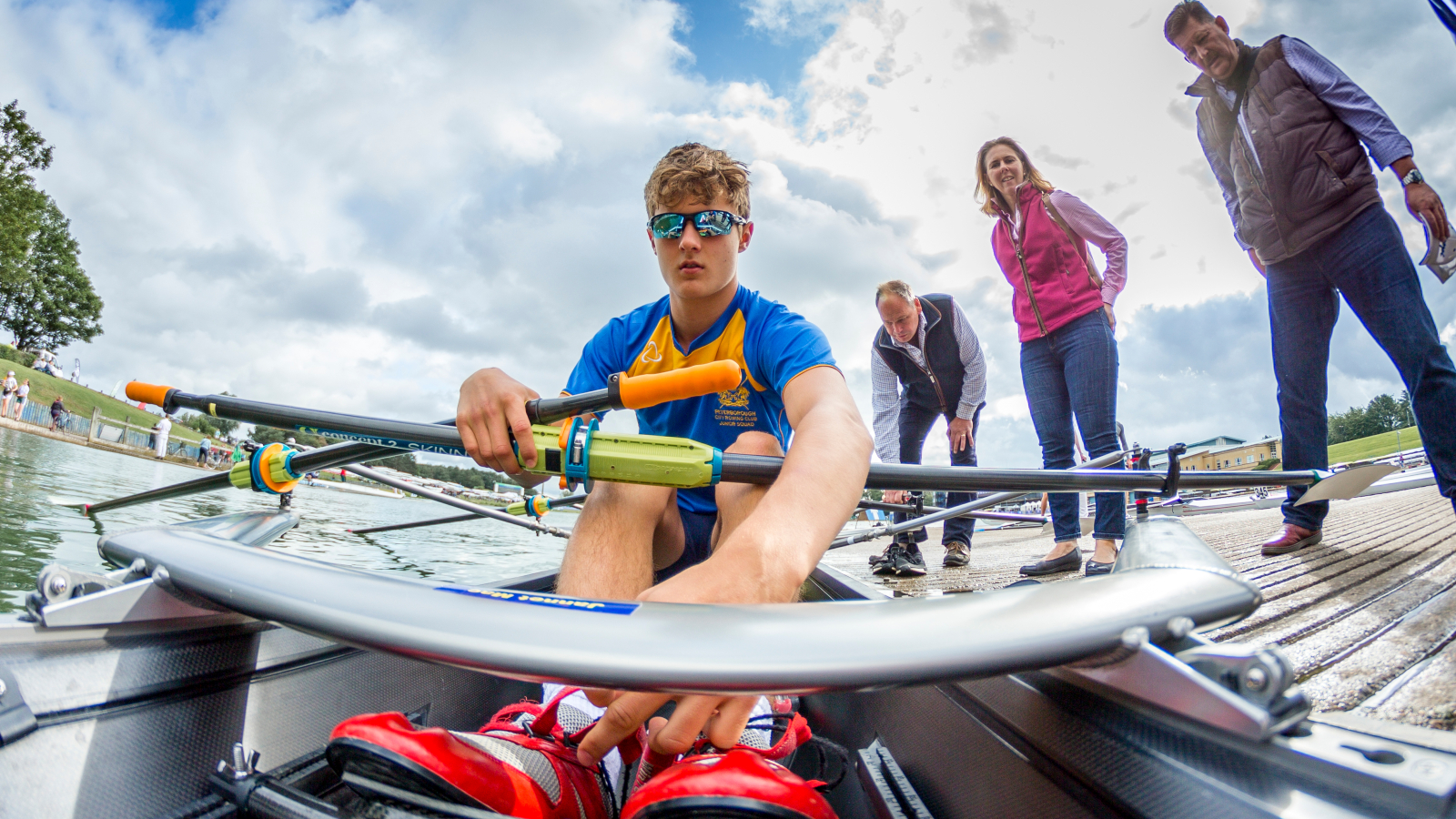 Each year, the NSPCC hold a week-long event to celebrate parents' involvement in the sporting lives of their children. British Rowing is using this week to spread awareness about safeguarding in rowing, and what parents can do to keep their children safe.
This year saw the independent review into Child Sexual Abuse in Football published after hundreds of former players came forward to report abuse that they had suffered in football. One of the main conclusions of the report is that national governing bodies must do more to include parents in safeguarding and ensure that parents receive more information on identifying signs of abuse and grooming behaviour, which may allow concerns to be caught earlier. Therefore, we want to take this time to highlight all of the resources that are available to parents, which we strongly encourage parents to engage with.
Introduction to Safeguarding in Rowing
We have recently published our Introduction to Safeguarding in Rowing training course, which we strongly encourage parents to complete, ideally, alongside their child/ren.
The training is free to carry out and should take less than an hour. It involves an introduction into everything parents need to know regarding safeguarding their child/ren in rowing, such as spotting the signs of abuse, what parents can do to keep their children safe, and the key contacts parents should know.
The training can be found on RowHow and all you need to do to access it is set up a ClubHub account, which you can do for free if you don't already have one.
Children and Young Person Guide to understanding our Safeguarding Policy
Along with the newly revised Safeguarding Children and Young People Policy, we have also created a children's friendly guide to this policy, which we strongly recommend parents read alongside their child/ren. This guide helps explain our policy in a clear and digestible way that children can understand and tells them everything they need to know to help keep them safe in rowing.
The Safeguarding policy and the children's guide to the policy can both be found on our Safeguarding page.
British Rowing Safeguarding Handbooks
We have also launched several new Safeguarding Handbooks, which contain lots of useful information parents should read. Some of which include;
Handbook 1 – Section 9.3
Handbook 2 – Section 2 and Appendices 1, 2 & 3
Handbook 3 – Section 8 and 9
Handbook 4 – Section 5
We strongly believe that all the information in the handbooks is useful for parents, but for those who don't have time to read all of them, we suggest you look at the above sections. All the handbooks can be found on our Safeguarding page.
Top five things for parents to do to keep their child safe
If parents carry out the five actions below, they can be confident that they're playing their part in keeping their child safe in rowing
1.     Know who your child's Club Welfare Officer is and how to contact them
2.     Keep an eye out for signs of abuse and grooming, which are detailed in Handbooks 2 and 4
3.     Keep up to date with Safeguarding best practices, which you can find in the Introduction to Safeguarding training course
4.     Speak to your child and remind them that they can talk to you about anything they see or experience that doesn't feel right
5.     Get involved with your club and make sure they're following British Rowing's safeguarding policies and procedures, which are in place to keep your child/ren safe.