John Collins takes on Metro Marathon Challenge
315 London Underground stations, 305 miles on foot and the London Marathon – read how John Collins is taking on this mighty challenge and what you can do to show your support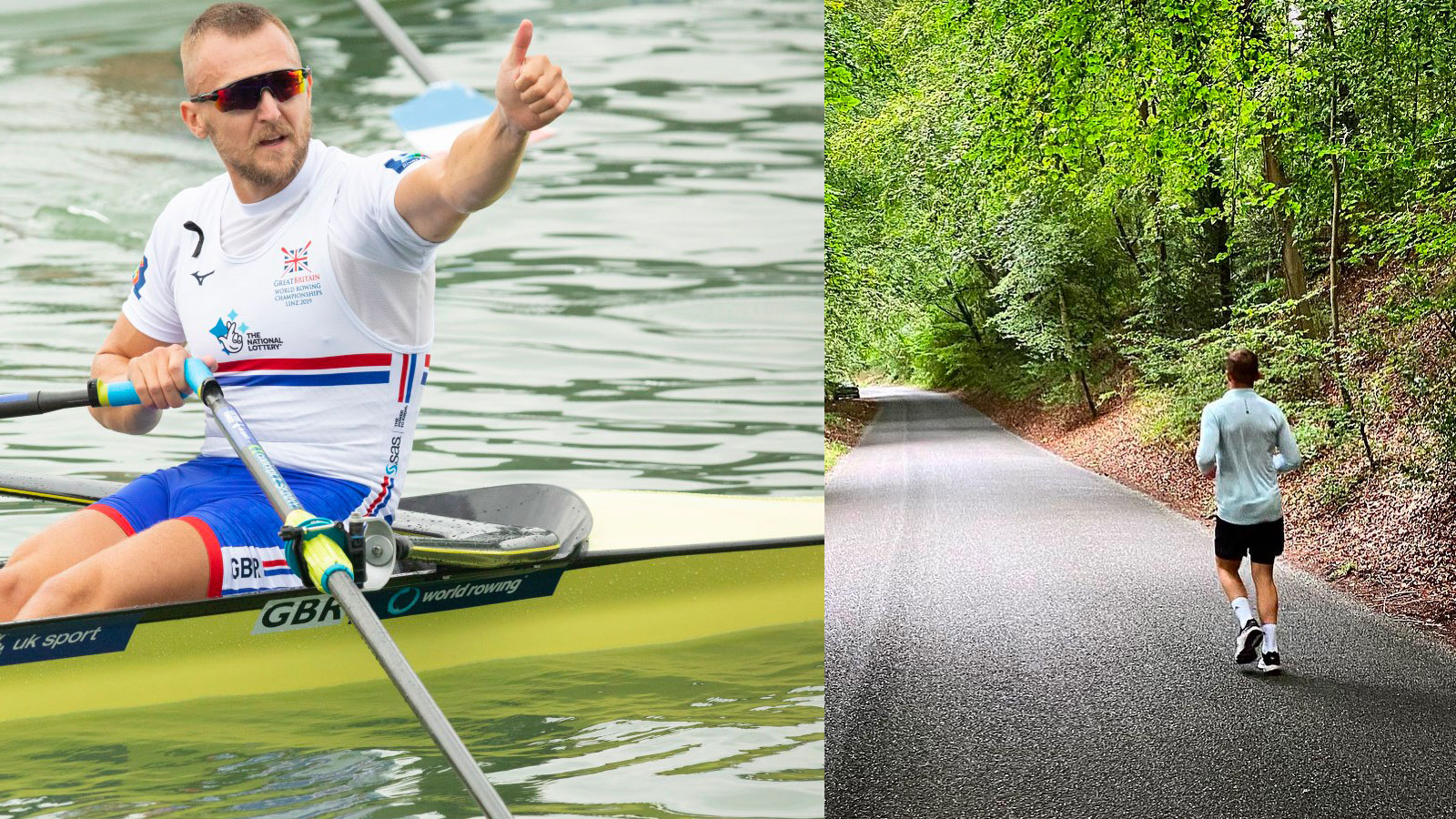 Two weeks, 315 London Underground stations, 305 miles on foot and, if that wasn't enough, the London Marathon to finish it off. It's the Metro Marathon Challenge – a monumental, and crazy, feat of endurance soon to be attempted by GB rower John Collins and Dr Kevin Dutton, psychologist and elite performance expert. The challenge will raise funds for The Running Charity, which harnesses the power of running to help homeless young people.
John had just returned from the Tokyo Olympics, where he'd finished an agonising fourth in the double sculls, when he got the call from Kevin, who he has worked with since the Rio Games.
"I was thinking: what do I do now? You've been aiming for something and suddenly that's gone so it's very easy to become quite low. I experienced that in a very brutal way after Rio. At that point, he could have said, 'Do you fancy jumping off a cliff?' and I would have agreed, so I said yes before I realised what I was saying yes to. We'll be the first to attempt this challenge and I still don't know if I'm going to get through it intact, but I'm doing all I can to prepare and hoping for the best."
The decision to support a homelessness charity stems from Kevin's teenage experience. A lifelong runner, his regular route would take him past a man who slept rough under West London's Chiswick Flyover.
DONATE HERE
To show your support for John and to help raise funds for the The Running Charity get donating!
The story goes that he had taken up residence there after his wife and daughter had been killed in a car accident nearby.
"Kevin had stormed out of the house after an argument and went to chat with the man, who told him to go home as you don't appreciate what you have until it's gone," explains John. The homeless man lived under the flyover for 36 years until his death earlier this year, so the challenge is a fitting tribute.
John feels grateful for the support network he has around him in these difficult post-Olympic periods and it's made him realise what it must be like for young people who don't have that support.
He says. "Young people have so many opportunities ahead of them and can go in so many different directions. If they don't make the right decisions, it can really derail their lives."
The biggest challenge is going to be the cumulative fatigue, he says. Data scientists from global engineering firm, Capgemini, calculated the optimal route and the hardest day will involve 33 miles.
"I know I can do that, but it's being able to get up and do it again. I'm not built for running and rowing is all I've ever done. Will my ankles and knees survive? And will I be able to put together a marathon at the end?"
Training has been a mix of running and gym work, with advice from the strength and conditioning coaches at British Rowing.
"Before I agreed to this, my longest run had been 12k. After my first half marathon, I was struggling to walk for four days, but I'm absolutely fine doing it now."
Throughout the challenge, they'll be sleeping outside every night, with The Running Charity and another charity, Veterans in Action, making sure tents, sleeping bags and food are ready at each stop. Celebrity friends of Kevin are also pitching in.
One night, they'll be sleeping in the garden of Bruce Dickinson, front man of heavy metal band Iron Maiden and, says John: "Ronnie O'Sullivan's mum is going to make us some pasta – that'll be cool."
Andy McNab, the ex-soldier and author, is advising on the endurance mindset, and the challenge will be started by Hugh Jones, the only Londoner to have won the London Marathon. Even explorer, Sir Ranulph Fiennes, has commented on the undertaking, saying: "I wish Kev and John the very best of luck. By God, they're going to need it."
So, what does John's partner, fellow GB squad member Karen Bennett, think of the whole thing?
"We've done a few runs together, including her first ever half marathon. It got a bit 'emotional' along the way.
"I hadn't planned the route very well and it was through the Pentlands in Scotland, and it was much hillier than we'd anticipated. That made her realise the challenge ahead of me. She admired it to begin with, but now she just thinks I'm an idiot!"
He is dreaming of completing the marathon in under four hours, but, in reality, he'll just be happy to finish it.
"The one thing we've agreed on is that we're going to run whole thing and we are going to run it together. Kevin hasn't run a marathon in 14 years, but his personal best is just under 2hrs 30. He's not going to be the one holding us back."
Any support from the rowing community will be very welcome, he adds. John grew up in West London and will be in the vicinity of his original club, Putney Town, on day four.
"If people want to come and run alongside us, say hello, or step out of their office and wave, that would be great. Any morale boost will be very welcome. I'm going to achieve something no one else has ever done before and that's really exciting."
The challenge will start in Chesham on Sunday 19 September. You can follow their progress on Instagram and at metromarathonchallenge.com.
Donate at www.justgiving.com/fundraising/metromarathonchallenge
By – Caroline Roberts