Golden return for Pairs Head
The Pairs Head is celebrating its 50th anniversary this weekend with over 700 rowers taking to the Thames on Saturday. Joanne Harris reports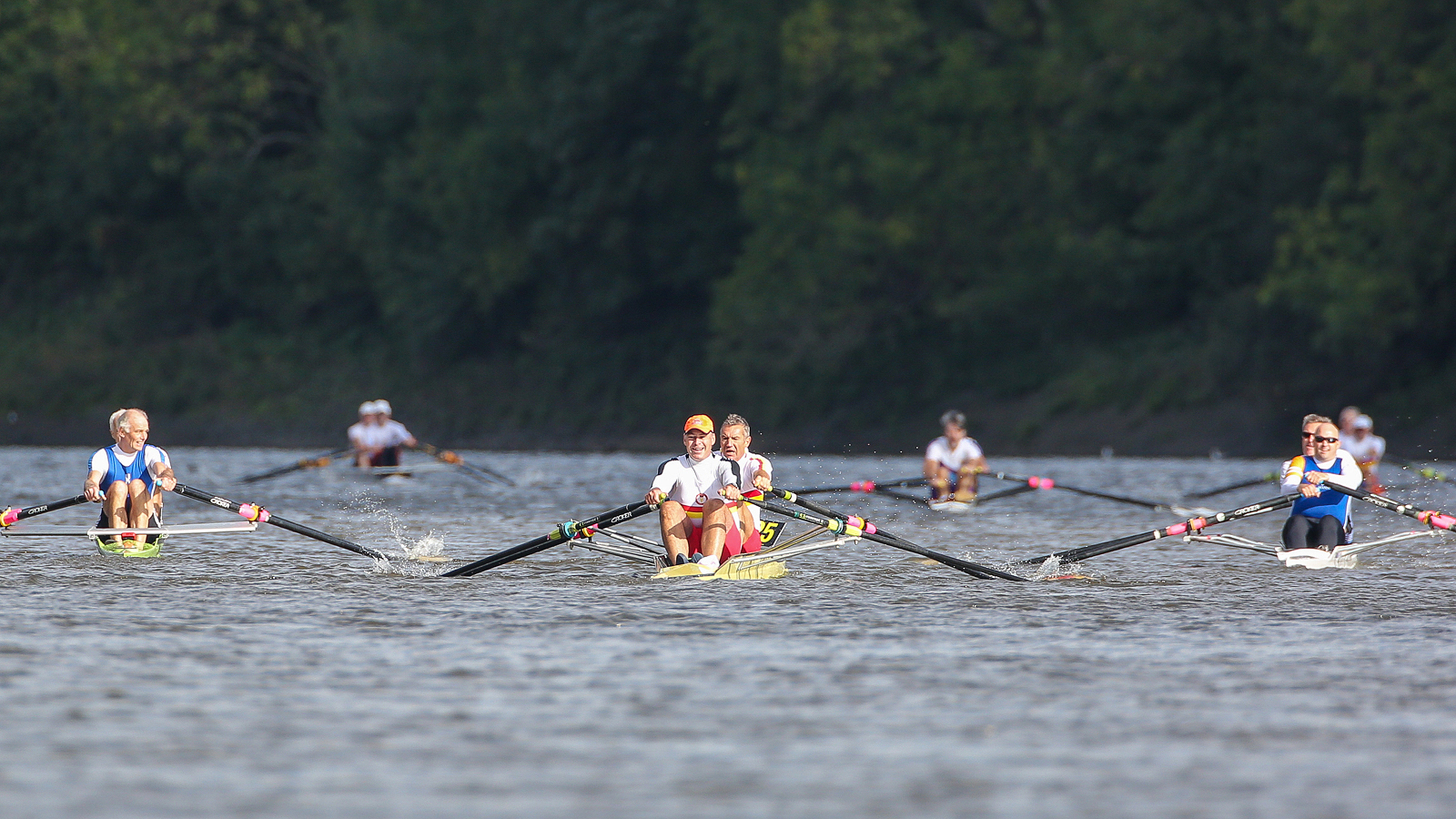 Tideway head racing is well and truly back. A fortnight after the early running of the Scullers Head, Saturday 2 October will see 355 crews take to the Thames for a very special edition of the Pairs Head, hosted by Barnes Bridge Ladies Rowing Club.
The first Pairs Head took place in 1971, organised by Kensington RC (now Auriol Kensington). A total of 48 boats raced with London RC taking the win on the course from Mortlake to Hammersmith Bridge.
In honour of the 50th anniversary, crews racing in Masters D and above – those aged 50 and over – will go off first. Bewl Bridge RC's Angus Bogle and Ben Long lead off the racing in open Masters D 2x.
Keep an eye out too for the Reading RC crew in open Masters G/H 2-. Roger Vaughan raced in the very first Pairs Head back in 1971 and is back this year with pairs partner John Robb.
Other notable competitors this year include Nigerian Paralympian Kingsley Ijomah, racing in one of three Marlow RC entries in open supported adaptive 2x. Saskia Budgett, who was a spare for Great Britain at the Tokyo Olympics, will lead off women's championship 2x for Tideway Scullers School.
Race committee chair Joanna Broadhurst explains there will be a suitable gap between divisions to give open crews a clear run down the course. There will, she says, also be some surprises in store at prize giving to mark the 50th anniversary.
"It's a very popular head," Broadhurst says.
"When you're racing a pair or a double, you're often racing with someone who's a mate of yours. It's fun, and it's less of a big deal than other races with big crews."
After last year's race, which ran on an open river, under Covid restrictions and finishing above Hammersmith, Broadhurst is particularly pleased to be able to welcome back crews "from far and wide".
Clubs are coming from as far away as York City and a total of 81 clubs are represented.
Follow @pairshead on Twitter for event updates.