asensei British Rowing Virtual Championships 2021 Preview
It's less than a week until racing at the Virtual Championships starts with nearly 1,000 competitors taking part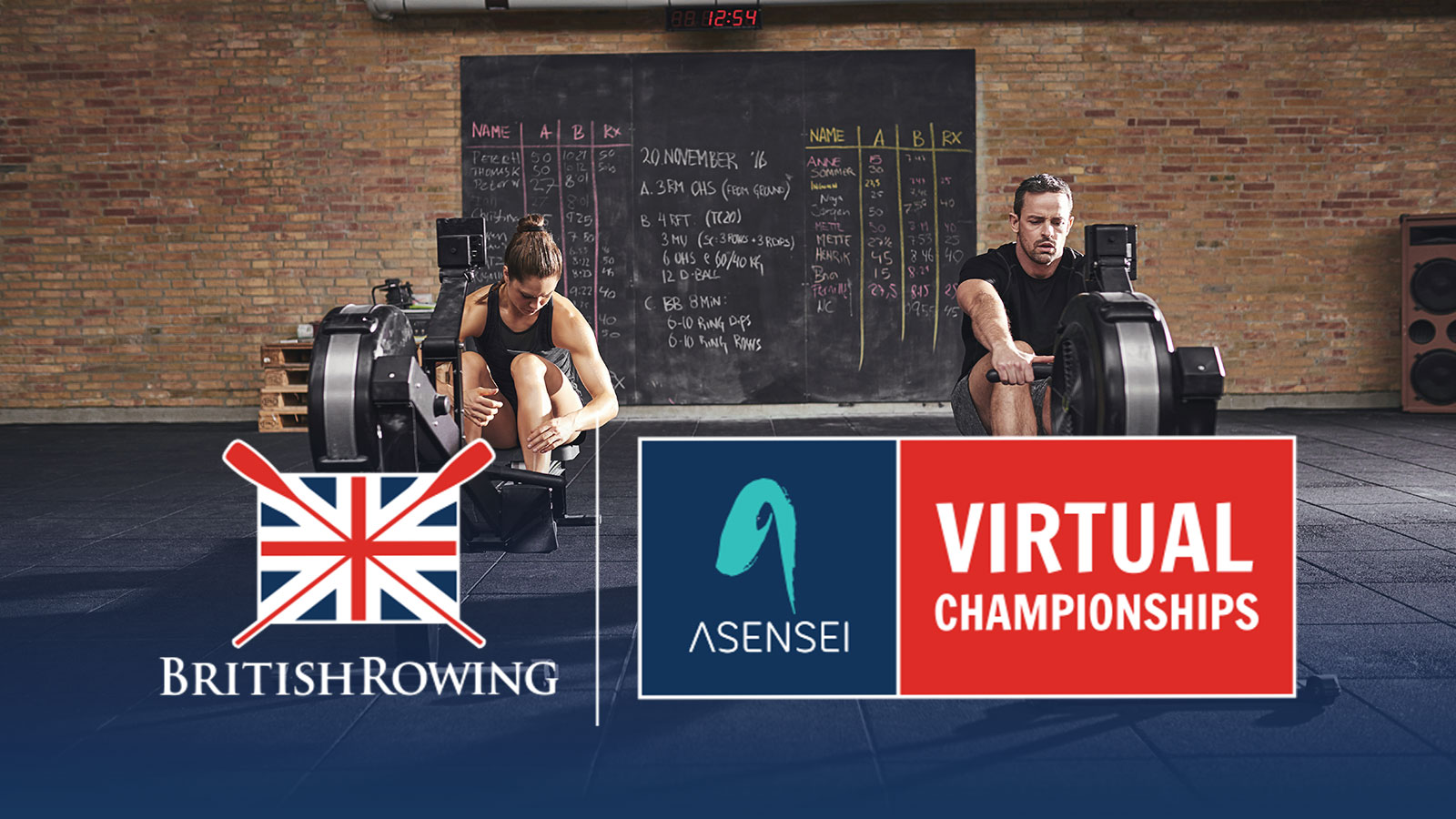 Almost 1,000 indoor rowers from around the world are set to compete this Saturday, 11 September at the second-ever Virtual Championships – the asensei British Rowing Virtual Championships 2021. The competition will take place with competitors racing in the comfort of their own homes, rowing clubs or gyms. It will also be live-streamed and you can watch it on British Rowing's YouTube platform. British Rowing will also offer live reporting on social media platforms.
The Championships will see 41 races take place, with the first starting at 9:30 BST and the last race starting at 16:48 BST. In addition to the traditional race formats and distances – 500m, 2,000m and adaptive times, this year British Rowing is introducing two new race formats: 100m and a 30-minute Challenge Row. New events have sold out with 46 female and male competitors racing in 100m super sprints. There will also be two 30-minute events, the first one taking place in the morning and the second one in the afternoon.
Indoor rowers from 32 countries will be racing and competing side-by-side over the course of the day. Race formats will include junior and master categories, as competitors' ages range from 11 to 87, making this year's competition one of the biggest and most diverse indoor rowing events this year. Everyone competing is invited to share their journey and experience on social media platforms by tagging British Rowing and using hashtag #BRVC21.
Rachel Williamson, Invictus Games UK Team Captain commented on the event – "Having an event like the British Rowing Virtual Championships is an amazing opportunity for anyone with any ability to take part in. No experience needed and a great way to challenge yourself physically and mentally." Williamson will be participating in this year's event as a competitor and commentator, so she said: "I love these events and have taken part since 2018. I enjoy the feeling of looking forward to an event and coming away feeling stronger than before is rewarding."
To make the asensei British Rowing Virtual Championships accessible to everyone, British Rowing is currently running the BRVC League to offer a second way for indoor rowers worldwide to get involved. The League will be running until 12th September and you can enter it now here.