Rowing for the Ladies' Plate
Back in 1977, David Hickey was a student rower at Trinity College, Dublin, with eyes on a Henley win. During lockdown, he wrote a book about his experiences. Daughter, Sally, takes up the story below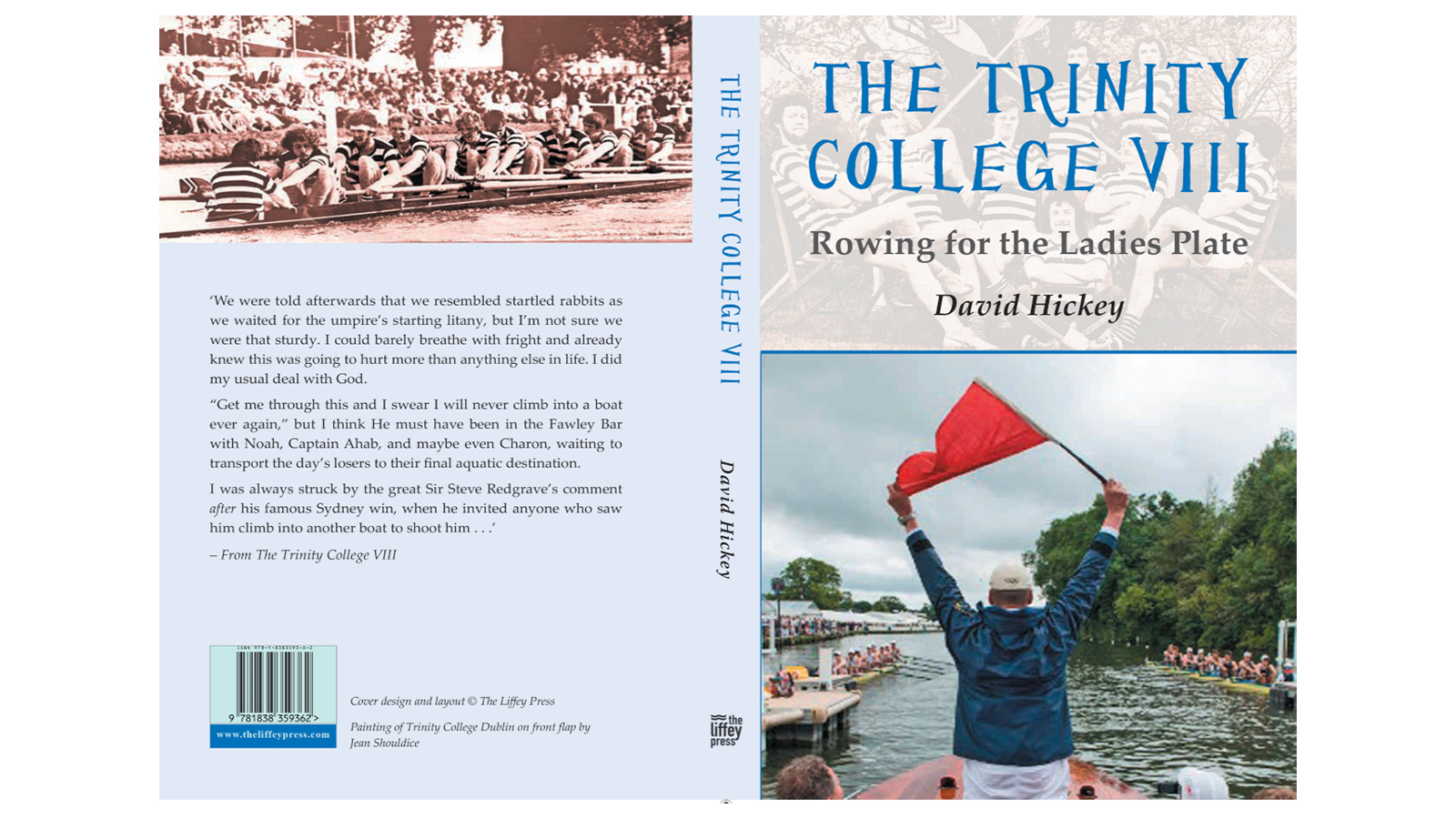 Like most people, I was particularly proud of the sourdough starter I managed to keep alive during lockdown. So, imagine my surprise when my Dad announced that not only had he written a book during lockdown, but that it had even been picked up by a publisher.
The book The Trinity College VIII is a light-hearted and amusing review of his time progressing from a scared novice oarsman terrified of falling into the water, to racing for the Ladies' Challenge Plate at Henley Royal Regatta over a number of years.
It also depicts some outrageous experiences when racing further afield on the Suez Canal, Munich, and Italy, some of those coming later at international masters events. His experiences include dodging an angry Egyptian general, tackling a stubborn beer keg in a bathtub, as well as what it really feels like to race regularly at Henley, including in a final.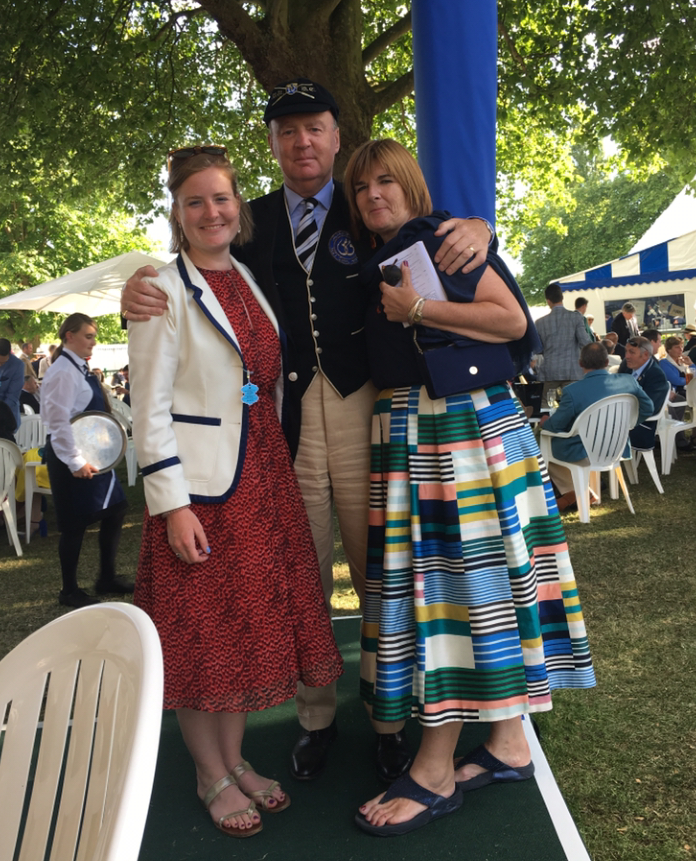 David Hickey is pictured at Henley with daughter Sally and wife, Jane
Recently, I sat down with Dad to discuss his foray into non-fiction.
Why did you write this book and how did you do it?
Well when the lockdown started in October of last year I decided to write a book about rowing. I guess there mustn't have been much on Netflix that night…
Some of the experiences you write about, especially in your university days are fairly wild. It must have been quite the few years for a small town Irish boy?
Well, I'm not that small, but it is true to say it was some journey from squelching through the bog near Drumshanbo in the far west of Ireland where I was born, to rowing against Oxford University and Harvard on the Suez Canal four years later. I still struggle to work out where I am more comfortable, but it was definitely warmer in Lawrence of Arabia's hunting grounds…
What opportunities did rowing give you?
Until rowing picked me up I was about as athletic as a dozy slug on a lettuce leaf. Rowing gave me strength and fitness, but in truth it developed a mental toughness and rigor which tracked the physical advances. It also produced a belief that you can always do just that little bit more than you ever thought you were capable of. It's a fabulous sport, especially for those uninterested in track and field or ball sports.
Do you still see your crew mates?
Well apart from the dreadful daily "Dad" jokes on our WhatsApp group, we meet for therapy sessions in the same venue about every 10 years. Most people know it as the Fawley Bar at Henley. Not much evidence of improvements, however, over the past 45 years, but perhaps were we to move to the Bridge Bar we might make some progress.
So what's next?
Well in the immortal words of the O'Donovan brothers from Skibbereen, "lunch I suppose Matthew".
The book will go on sale towards the end of August. Royalties from sales will be donated to rowing if purchased through gillbooks.ie
Copies will also be available from here.