'Racing between the booms on the Henley stretch is always a special occasion'
After a year like no other, Henley Women's Regatta is back to the delight of coaches, rowers and spectators. Alan Oldham finds out more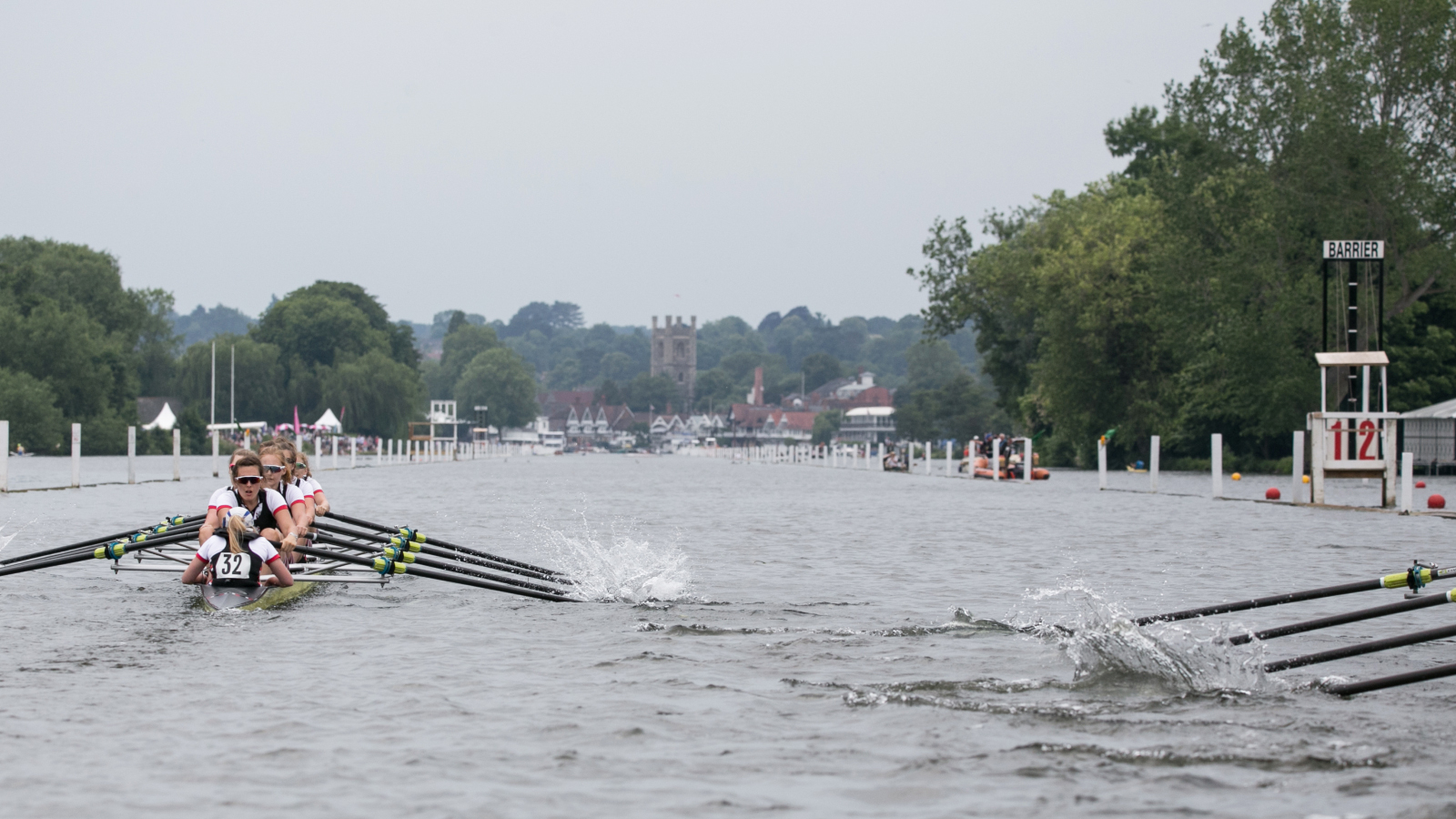 Racing at Henley Women's Regatta has started! The weekend will see 460 entries taking part with the number of boats taking to the water near the regatta's all-time high of 493 in 2019 – even in the absence of international crews beyond a few from Ireland.
For so many, the chance not only to get back on the water and train as pandemic lockdowns have eased, but also to focus their training on an event like Henley Women's Regatta has made 2021 a year of excitement and possibility.
A long-awaited return
"The opportunity to race has been incredibly exciting," said Harriet Ferguson, stroke of Oxford Brookes eight that will race the Henley course this weekend after so recently earning top honours at the BUCS Championships. "It has made all of the hours spent training in our gardens, utility rooms and kitchens worth it. I can't wait to see what the squad will achieve."
"We are able to do water sessions as a whole squad and strength and conditioning sessions in small groups, which is brilliant," said Harriet of the squad's post-lockdown training. "However, I think it will be a while before we are able to get the whole squad back in the gym for ergs."
"Seeing strong and motivated women coming together for an event is very exciting"
Looking back at the pandemic year, Harriet believes her team is stronger than ever. "We have learnt that every member of the squad is very resilient and our mental toughness is far greater than we ever thought. We learnt the importance of supporting our teammates and working together to achieve our goals.
"Another lesson has been the importance of communicating and checking in on other team mates to make sure they are okay. In doing this, we have become closer and stronger as a squad."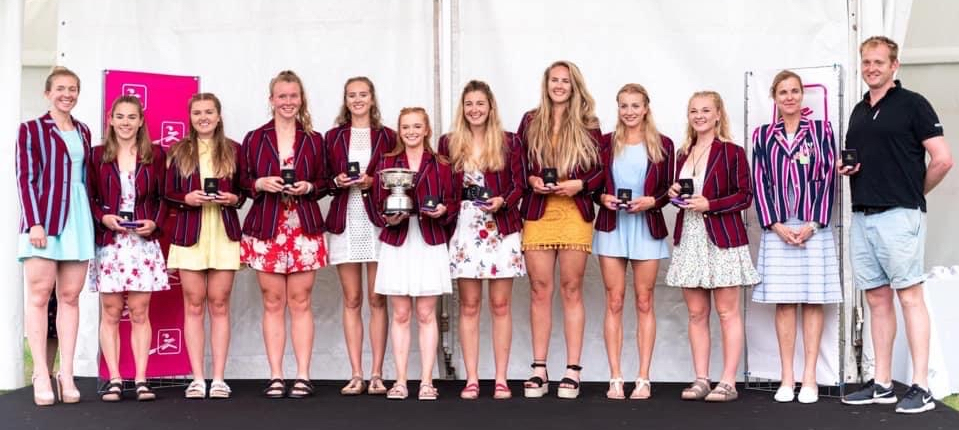 Harriet returns to HWR after last racing and winning in the 2019 Academic Eights – pictured above.
"Racing between the booms on the Henley stretch is always a special occasion," she said. "Seeing strong and motivated women from around the country coming together for an event is very exciting. For some members of the squad, it will be their first time racing at HWR and after an incredibly tough year, it will be even more exciting to get out there."
Preparing for regatta day
Miriam Luke shares Harriet's excitement for the upcoming races. "We are delighted to stage the regatta this year," said the Henley Women's Regatta Chair. "The regatta has several changes to make everyone COVID safe; however, we wanted to provide a great racing experience for all those rowers who trained hard all winter in their garages and back gardens during lockdown."
Major changes include a shortened course of around 1,400 metres and no passengers allowed in launches on the course. While trophies will be awarded to the top finishers in each event, crews are being asked to celebrate their victories amongst themselves as no medal presentations will take place.
Miriam also has some advice for coaches and rowers: "Please complete your COVID declarations and abide by our Code of Conduct during the regatta. Please do not attend the regatta if you show any COVID symptoms, or have been asked to isolate.
"Unfortunately, we have had some crews and clubs that have had to withdraw due to positive cases. We want to thank all of the clubs who have been careful and sensible in doing this. It must be so disappointing for everyone; however, we do really appreciate it, so we can run a regatta where there is no risk of COVID transmission."
Despite the changes, for Miriam, the most important thing about Henley Women's Regatta remains the racing. "That's why we work hard all year to give everyone some great side-by-side racing."
For those who can't make it in person, all the racing action will be livestreamed on YouTube here.