Coastal Rowing entertains the crowds on Exmouth beach
The British Rowing Offshore and Beach Sprint Championships caught the attention over three days of racing this weekend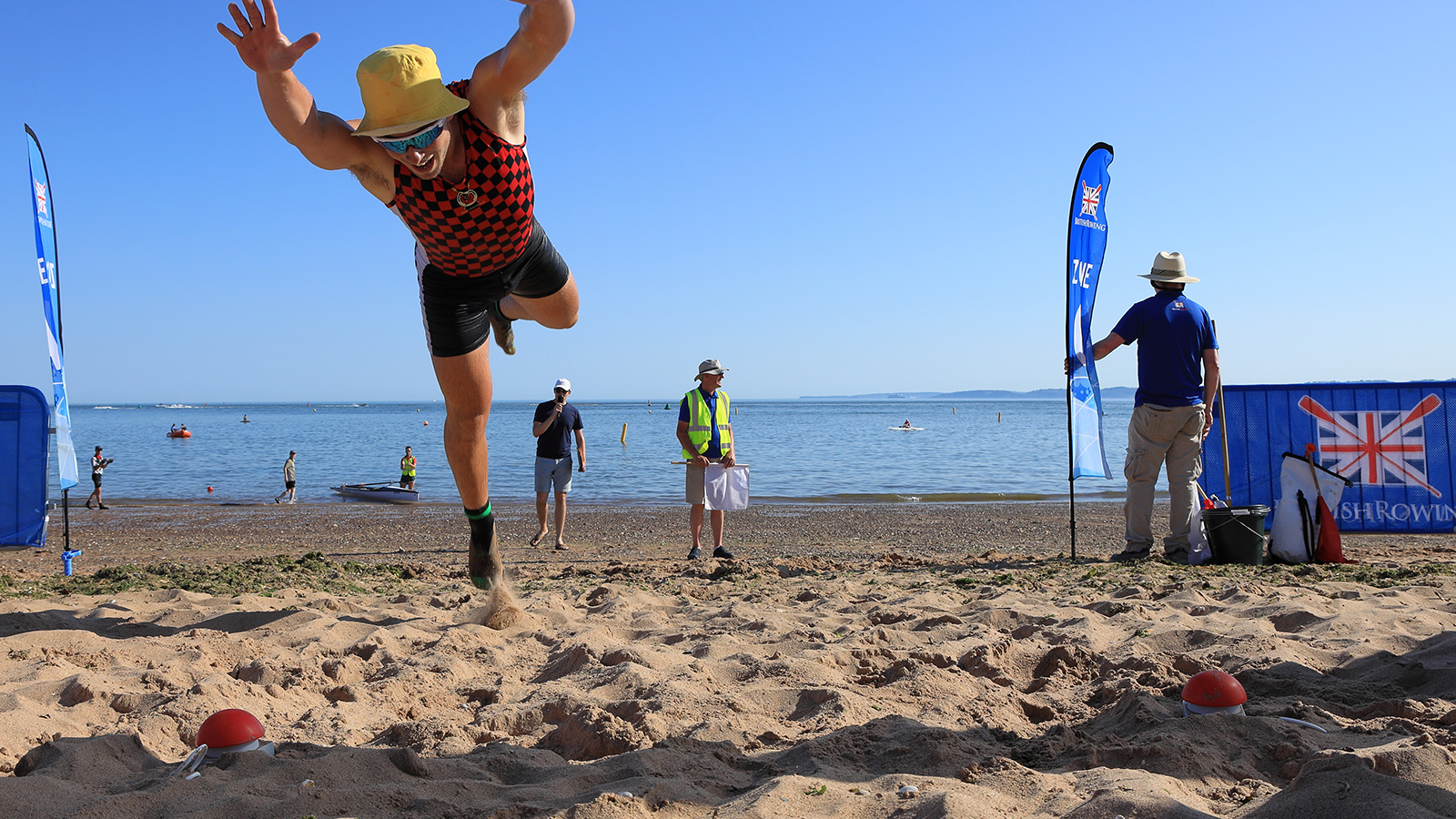 It's a traditional British pastime to flock to the beach as soon as the sun comes out but this weekend it was a coastal rowing extravaganza that drew rowers to Exmouth Beach. The British Rowing Offshore and Beach Sprint Championships saw rowers from all corners of Great Britain drawn to the coast.
Everything kicked off with the Offshore Championships with just under 60 crews taking to the longer Offshore course (four kilometres for heats and six for finals). The racing started well for local club, Exmouth, with a win in the women's double as a composite with Tideways Scullers and they went on to be represented in four of the gold medal-winning crews across the two days of competition.
On Sunday it was over to the shorter beach course, which delivered some enthralling finishes in the Beach Sprint Championships. In the Beach Sprints, competitors start on the beach, jump into their boat and then take on a 250m slalom loop straight off the beach before sprinting back up the beach to dive for the finish buzzer. With all the racing in easy view from the beach, the crowds gathered to enjoy some fascinating racing and incredibly tight finishes.
Chairman of the Organising Committee, Barbara Wilson was delighted with the events, "It's been an incredible weekend of racing on the beach here in Exmouth. We've had crews from around the country who put on a spectacular show for the crowds of onlookers enjoying the sunshine on the beach. We thank everyone for competing.
"I'm incredibly grateful to everyone who volunteered to help us run this weekend's event and particularly to Exmouth Rowing Club, the RNLI, Exmouth Surf Club, East Devon District Council, Bicton College, Swift Racing and Kanghua Boats – without their support this event just wouldn't have been possible."
Coastal rowing will return for the British Rowing Championships next summer before the excitement of the World Rowing Coastal Championships and Beach Sprint Finals in Saundersfoot in 2021.