Martin Claxton appointed Home Nations Director
British Rowing is delighted to confirm the appointment of Martin Claxton as Home Nations Director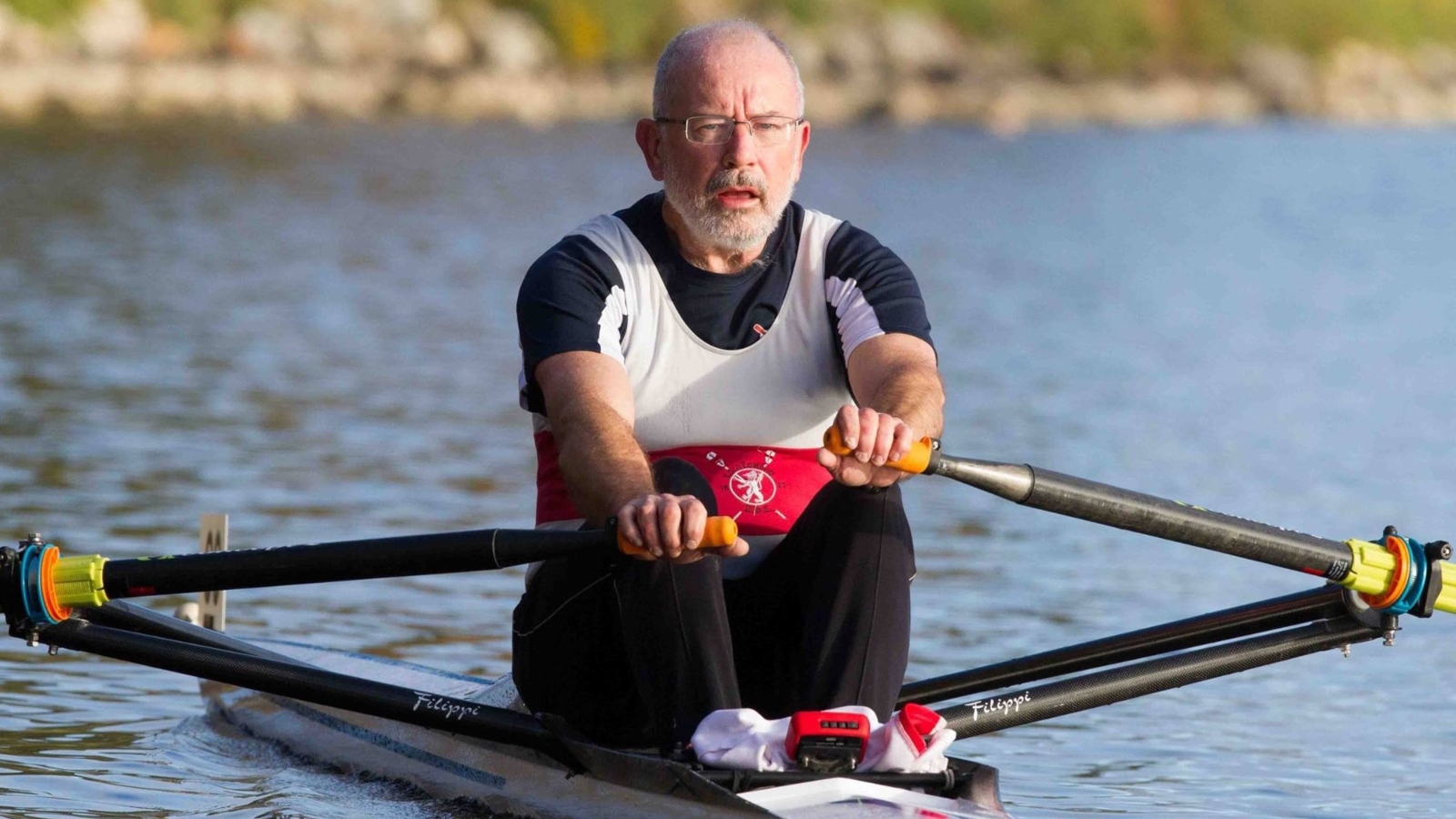 Chair and President of Scottish Rowing, Martin Claxton (pictured above) began his role as new Home Nations Director on 1 January 2021 and will serve for a three-year term. The role of Home Nations Director alternates between Wales and Scotland and Martin is the Scottish appointment.
He takes over from Theo Huckle QC, Chair of Welsh Rowing. We would like to convey our appreciation and thanks to Theo for his contribution. He will continue to work closely with British Rowing, particularly in supporting the World Rowing Coastal Championships, due to take place in 2022.
Martin is originally from Cheshire and the majority of his adult life has revolved around being in, on or even under water. A Chartered Marine Engineer he served for 36 years in the Royal Navy and spent most of his sea-going time under the waters of various oceans and seas in the Submarine Service. He continues to work in a civilian role in support of the Royal Navy.
He first came to rowing as a young apprentice, taking part in fixed-seat whaler racing in Portsmouth Harbour and, later on, while working in Bath, he moved to sleeker boats, helping to establish a rowing club for naval personnel which shared Minerva Bath's boathouse on the River Avon. Moving to Scotland, his time away at sea introduced him to the delights of a rowing machine, training in the confined spaces of a submarine while deep under water.
In the latter stages of his naval career, Martin joined Loch Lomond Rowing Club, gained a L2 coaching qualification and worked with local schools to develop links with the club. This helped grow the junior membership with several athletes, including his son, achieving international success.
Over the years, Martin has held various voluntary positions at Loch Lomond Rowing Club, including serving as president, captain and safety officer. He is also a founding trustee of Loch Lomond Water Sports Association.
In 2011, Martin attended his first World Masters Regatta in Poznan as a keen, if not particularly fast, sculler. Several masters regattas later, he can still be seen enjoying the scenic waters of Loch Lomond in a variety of boats, when COVID-19 restrictions allow.
When the Commonwealth Games came to Glasgow in 2014, he was honoured to be chosen to act as a bearer for the Queen's Baton Relay and carried the baton while coxing an eight across Loch Lomond.
Martin has been a member of the Board of Scottish Rowing for over 10 years and has recently been re-elected as its Chair and President.