Discussions on Learnings from Five Olympic Games
Frances Houghton, author of Learnings from Five Olympic Games, talks to Jess Eddie and Zoe De Toledo about their experiences in the 2016 women's eight – silver medallists at the Rio Olympic Games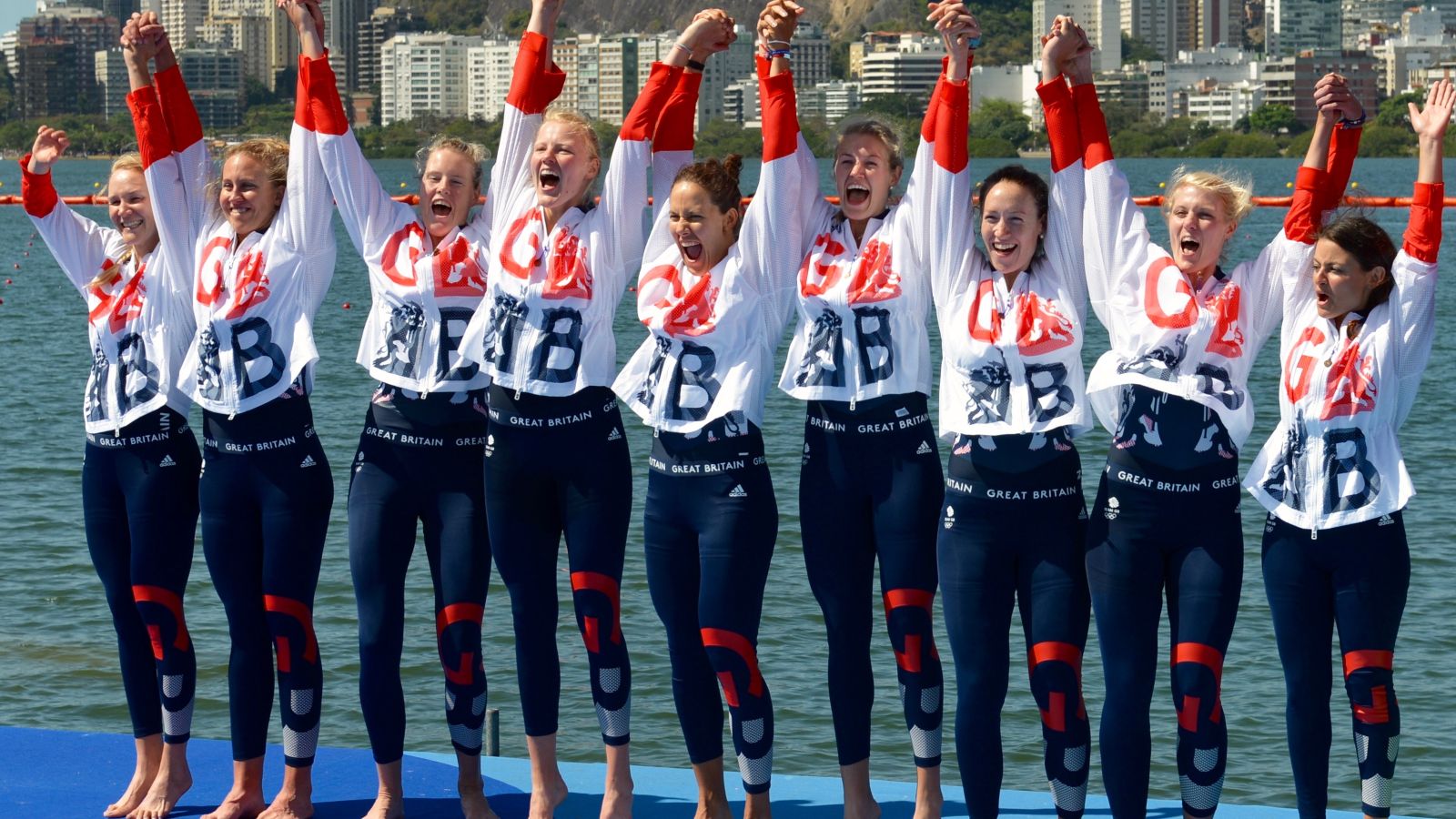 Written by former GB rower Frances Houghton, Learnings from Five Olympic Games shares fascinating insights into the journey of the women's eight which went on to win an amazing Olympic silver at the 2016 Rio Games.
Four years on, Frances talks to crew-mates Jess Eddie and Zoe De Toledo about the crew's campaign and reflects on how they approached creating such a successful crew from their different personalities.
Reviewing the book, Zoe says: "It's a great Christmas present – obviously it's beautiful and the whole way it's set out is gorgeous and the graphics are lovely. But also it's made by small local producers so it's supporting small businesses.
"There's something that anyone can learn from in it. I can't think of anyone who wouldn't be able to pick this up and find something that's useful to their life or their sport or their family."
Jess adds: "The book's simplicity is its massive selling point because you can just pick it up. It's a good reference point for anyone in any sport to look back and say 'how did this person, Frances, feel at this point in time?' – and there's not many books that tell you that."
Read more about how Frances came to write her book here.
Learnings from Five Olympic Games 1#
Frances, Jess and Zoe discuss the following:
Crew contributions and communication
Perspective of the cox in the eight
Coxing role
Crew identity
Personality testing
Learnings from Five Olympic Games 2#
Frances, Jess and Zoe cover the topics below and more…
Controlling the controllables
Race planning
Actionable crew feedback
Coxing feedback
Olympic experiences