British Rowing Awards: Lifetime Achievement Award regional winners
Seven exceptional volunteers will receive the British Rowing Lifetime Achievement Award in 2020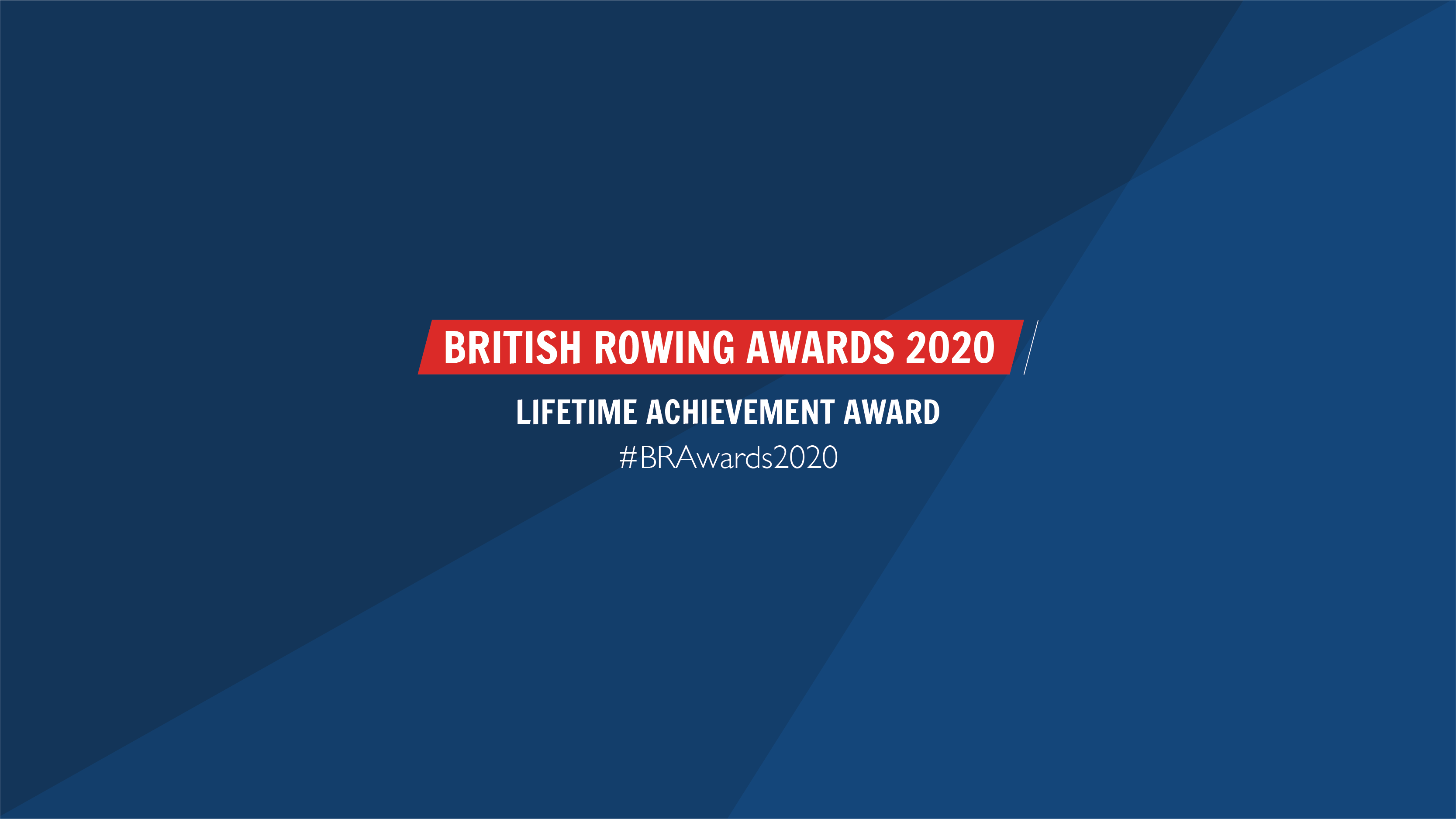 The Lifetime Achievement Award has had an illustrious list of winners over the years and this year is no different. The award recognises a lifetime of achievement and dedication to the sport of rowing. Congratulations to all seven members of the rowing community who will receive this honour, each nominated by different regions from all corners of the country for their incredible contributions over the years.
All worthy regional winners, read their citations below to find out how each person has made a huge impact on their club, region and the wider community.
Robert McDonald (East Midlands)
Robert 'Bob' has been a member of Burton Leander Rowing Club since he was a young lad, and, as he is now 70, that is quite a long time. He is still at the forefront helping Burton Leander to be the successful club it is.
Starting as a cox, he has since covered nearly every club role, serving as Treasurer, Chairman, Secretary and President, as well as coaching and fundraising.
Currently running the social side of the club, Bob also represents the club at British Rowing Regional Meetings.
Over the years, Bob has raised thousands of pounds helping towards the cost of new equipment, repairs, gym equipment and boats etc.
Steve Brown (Eastern)
Steve Brown joined Peterborough City Rowing Club in 1965 at the age of 15 – having just celebrated his 70th birthday, he has also just celebrated 55 years in the sport.
He has held key positions within the club including Vice-Captain, Captain, Secretary, Junior Coordinator and Coach Coordinator. As Coach Educator and Assessor, Steve has continued to share his knowledge and expertise by regularly running the Level 2 Coaching Course and introducing new people to the sport.
Steve has many attributes, but his ability to manage and bring order where there isn't one is probably one of his greatest strengths.
In the early noughties, Steve was Club Development Officer for British Rowing's Eastern Region and brought his strengths to this role with other clubs in the region.
Charly Curtis (Northern)
Charly Curtis started coxing at Newcastle Royal Grammar School and after moving to Bede College, he became a member of Durham ARC.
He has since held many committee positions, including Regatta Secretary for Durham City Regatta, Durham SBH, Durham Vets & Juniors and Assistant Treasurer.
Charly has been a Durham Regatta Steward for over 25 years, holding various other committee positions over the year. He is currently Regatta President.
First qualifying as an umpire in 2002, he is one of the region's most active umpires and officiates at most of the Northern Region regatta and head races. Charly is vice-chair of the Northern Regional Umpiring Committee and also vice-president of the Northern Rowing Council, as well as a member of the organising committee for the Long Distance Sculling Series.
Andy Crawford (Thames)
Andy has been a mainstay in the organisation and running of numerous successful events both nationally and on the international stage for many years.
Roles include being a member of the organising committees for the World Cups and World Championships held at Eton Dorney. Andy worked as a National Technical Officer at the 2012 Olympic and Paralympic Regattas and he was heavily involved at the 2018 European Championships in Glasgow.
Nationally, he has been an umpire since 1988 and a multi-lane umpire since 2006.
From 2012 and 2015 he was Deputy Chairman of the Sport Committee and was Chairman of the Sport Committee between 2015 and 2019.
Andy has been Race Committee Chairman of the BUCS Head and Regatta, since approximately 2012. He has been involved with the Hampton Head since the 1990s.
Currently Deputy Race Committee Chairman of the National Schools Regatta, he will become Chairman in 2021.
George Cox (West)
Long-serving member of the Bideford ARC (the Reds), George Cox, 87, joined the North Devon club back in 1950 and has been an active member ever since, apart from a brief spell in the late 50s when work commitments took him away from the area.
In his rowing days George raced at both junior and senior levels and, before hanging up his oar, also raced as a veteran at local West of England Regattas.
He has been club chairman twice and still serves on the main committee of the club. For around 30 years he has been a member of the Bideford Regatta Committee and has been chairman for the last eight years, during which period he has been a key member of the committee which runs the annual Bideford Regatta  as well as the successful South Coast Championship Regatta in 2012.
During his association with the club he has trained and coached many successful crews, particularly in the club's junior section. Although he has now stepped back from these duties, he can still be found at the club most days in one capacity or another.
David McClement (West Midlands)
Dave has been associated with Birmingham RC since the 1970s and was captain of the club during his competitive years.
Latterly, he has been associated with coaching at the club and has taken both Birmingham RC crews and other regional crews from beginner status to high levels.
Dave gained his Silver coaching award in 1993 and coached crews for selection to the England team in the 1994 Commonwealth Regatta in Ontario. He still coaches the performance athletes at Birmingham today, including our recent selection for the England Home International Regatta team, and can be seen in all weathers at the club.
Philippa Sondheimer (WAGS)
Philippa has performed so many different roles that a list is the easiest way to demonstrate her commitment to the sport:
National roles – Divisional Rep for British Rowing, Secretary for WAGS, Entry Secretary for national championships, former member of British Rowing Council, volunteer at the London Olympics 2012.
Local roles – Safety Officer, Women's Coordinator and Entry Secretary for all three heads and regattas at Avon County Rowing Club.
Everything Philippa does, she does with dignity, respect and lashings of good humour. She has introduced many people to rowing and has persuaded many to stay. She is one of the most respected and long-serving members of our club.
We are celebrating the winners of the British Rowing Awards 2020 all the way up until 31 December so please keep and eye out for other winners #BRAwards2020