World Mental Health Day: the power of friendship
Mental health charity, Student Minds, is passionate about improving student wellbeing, and supporting students through the COVID-19 pandemic. Written by students, the charity's blog is a useful resource for everyone. We reproduce their thoughts on the power of friendship below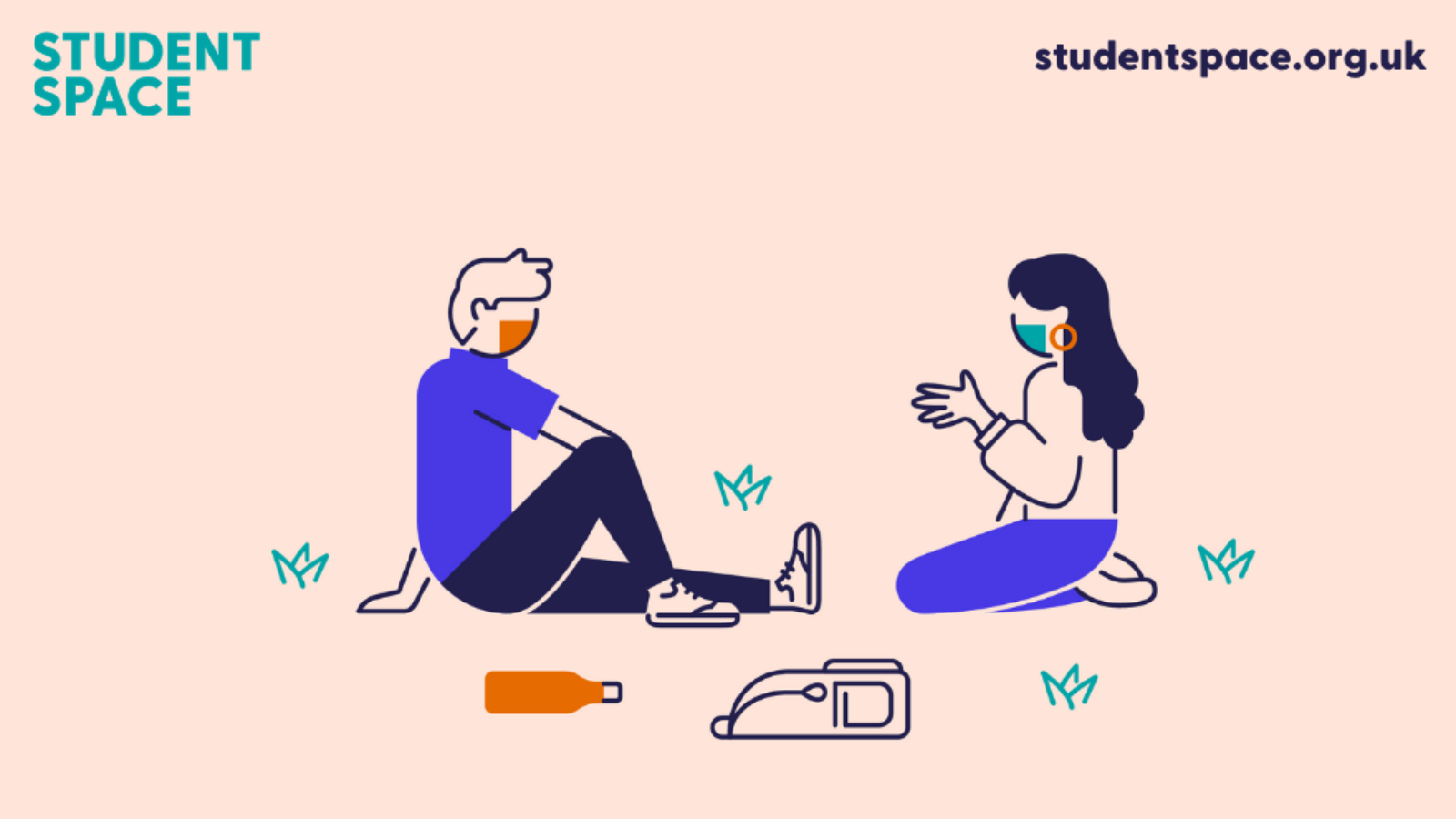 Friendship is an important part of life; Grace and Lottie share the power of friendship for someone who is experiencing mental health difficulties below.
World Mental Health Day is on Saturday 10 October. One in three students experience clinical levels of psychological distress (Bewick, 2008), which is why it is so important to look after your own mental health and recognise changes in people's behaviour closest to you. We all have mental health and this can fluctuate from good to bad. At times, all of us need support and a good friend can make the world of difference to many obstacles in life that we all share. Most importantly, when one is beginning to struggle with their mental health, a friend can make such a difference.
Students are most likely to speak to friends when they are experiencing difficulties (Student Minds, 2011). Unfortunately, often people are worried about sharing their mental health problems with friends. There are several reasons for this, including stigma, the fear of being judged, finding the confidence, and the worry of being seen as weak. Despite this, students often claim that they want nothing more than to keep in touch with friends and loved ones and be accepted for who they are.
A friend is one of the best things you can be and one of the most amazing things you can have
From a friend's perspective, it may be hard to approach a friend that appears to be struggling, with people often not knowing what to say, when to say it and how to say it. This often leads to people saying nothing at all despite wanting to be there for their friends. We need to learn how to speak about mental health difficulties and understand how to start a conversation. Student Minds have tips for starting that conversation, include where, when and what to say. You really don't have to be an expert to be there for someone you love, reaching out can make a massive difference.
Also, just because you or a friend has a mental health problem or is going through difficulties does not mean that your friendship has to revolve around this, it does not need to be spoken about 24/7 – you can still keep up the fun stuff you used to do together. This will help you or your friend more than you think – so go on a relaxing walk, have a sleepover, plan a movie night, cook dinner together, have a tea – the little things really do make a difference. Perhaps you might find that your friend isn't up for interactive activities. Ask what they might want at that time, send them a thoughtful text, write them a card or buy them a little gift. Let them know that you are there in times when they don't feel like talking, and when they do.
Reach out or open up to a friend today and help make a positive change to both of your lives
Supporting a friend can be difficult, it can be hard to see someone you love in distress. Remember to look after yourself as well, you can't pour from an empty cup. Also, if you are supporting a friend or if you are in need of support, it is important to remember that whichever side of the coin you're on, it will always be worth it. A friend is one of the best things you can be and one of the most amazing things you can have. Reach out or open up to a friend today and help make a positive change to both of your lives.
If you are worried about where to start, Student Minds' Look After Your Mate guide will support you to look out for your mates, from starting a conversation to navigating the student journey.
Student Space is here for you through coronavirus. However you're feeling, help and guidance is available. Explore a range of trusted information, services and tools to help you with the challenges of student life at studentspace.org.uk.
This blog was written for the Student Minds Blog and is kindly reproduced here with the permission of Student Minds. Read more students' experiences of mental health at university today!