Obituary – David Berry
Remembering David Berry, a much-loved member of the rowing community, who sadly passed away on Wednesday 22 July 2020 following a period of illness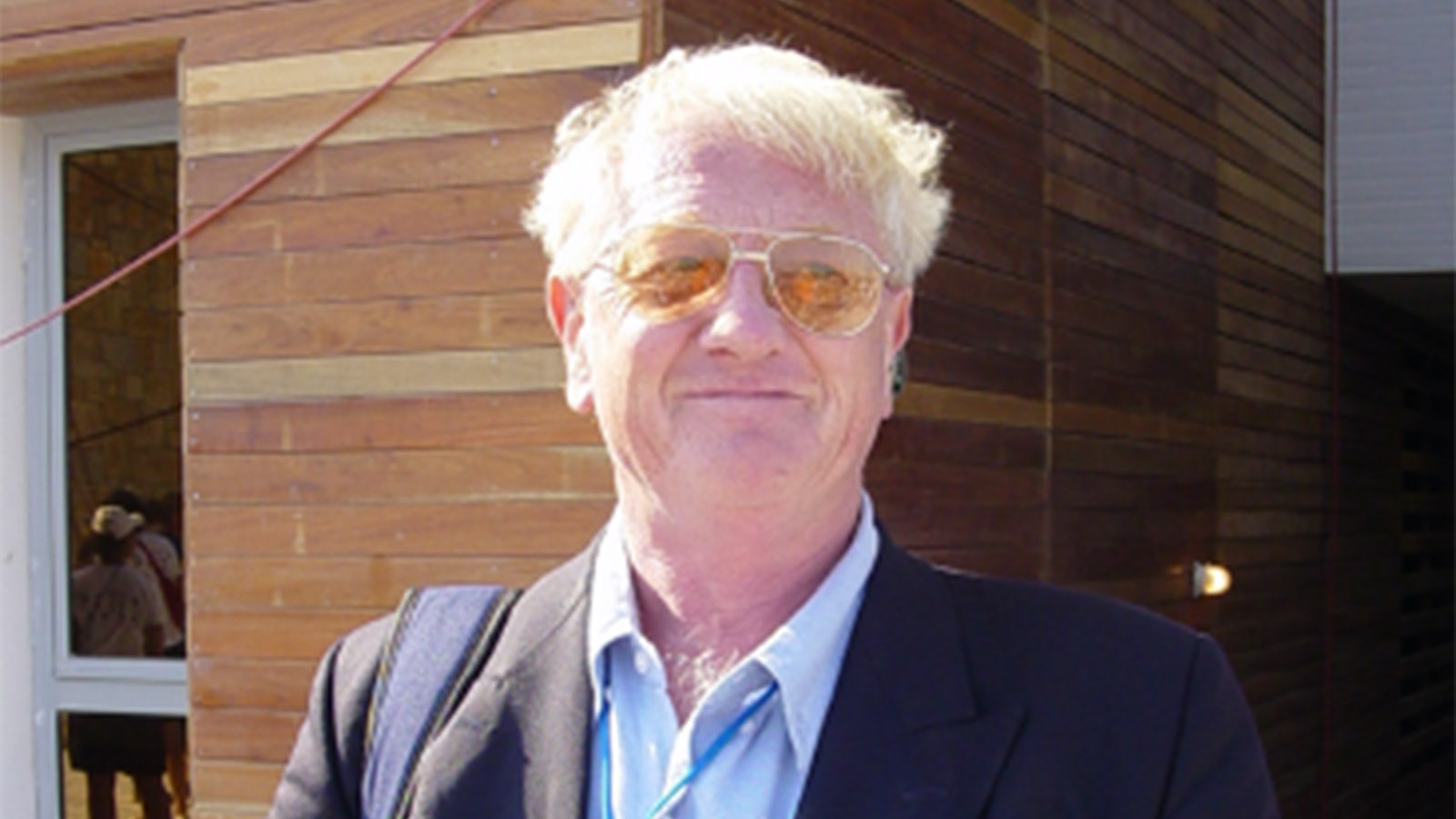 David Berry sadly passed away on Wednesday 22 July 2020 following a period of illness with cancer. David Berry, born in August, 1938, was a big Yorkshire man from Huddersfield who naturally liked to follow a bit of cricket.
David, often affectionally known as DB or DAB, was involved in the world of Junior Rowing for well over 25 years. He, with his good friends Peter Politzer and Bruce Grainger, was instrumental in reshaping the Junior trials process back in the early 1980's to a version of what we currently see today, whereby the focus was on the individual and the individual's performance by using small boats testing. His charismatic and inspirational leadership helped transform GB Junior Rowing Teams which led to the first World Junior Gold medal being won in 1987 and many more
subsequently.
David's contribution to the junior rowing world was significant over many years. Not only did David help reshape the Junior trials process, but he was the Junior Team Manager for over 20 years eventually stepping down in 2003, when GB finally won the Junior Men's 8+ event in Athens over 1000m. He was well known and highly regarded by Team Managers from other nations across the world and would be their go-to person at Junior World Championships if they wanted advice.
In 1990, with his friend Peter Politzer, he was awarded the British Rowing (then the ARA) Medal of Honour for his huge contribution to junior rowing in GB. He saw rowing greats such as Steve Redgrave, Matthew Pinsent and BMS's own Tim Foster rise through the ranks before joining the Olympic squad and winning gold at numerous Olympics. Even after his retirement as Team Manager he continued to be a massive supporter of Junior rowing and would always follow, with great interest, the success of the next generation of juniors.
David was always giving back to allow young people opportunities
David was the first person in his family to go to university in 1956 after winning a scholarship. The young Berry did not know how much the University of Cambridge, where he studied Natural Sciences, would change the course of his life. "I had no intention of going to university, but I got better grades than expected." The former Huddersfield College student said: "Coming from my background you would expect to go straight into a job in a factory." It was at university that the mill worker's son took up rowing for St Catharine's College. After finishing his degree in natural sciences, David began work as a science teacher.
In 1964 he began teaching at Bedford Modern School (BMS) where he remained until his retirement in 2000. The independent school had a promising rowing programme and because of his experience at university, David was asked to mentor and coach the young rowers. He taught chemistry, ran the boat club and the CCF, was a boarding house master and drove the 52-seater school bus. He made sure all the old chemistry books from BMS were distributed to local schools that couldn't afford them and went back to teach in those schools following retirement. He also coached the all-BMS coxless pair of Reynolds & Fellows at the JWRC in 1977.
What some of those who knew David well have said about him:
"Always calm and the giver of wise advice – quietly inspirational."
"DAB was a genial and charismatic leader with a light and humorous touch. He dealt with situations that inevitably arose with equanimity, whether involving the ARA, clubs, schools, coaches or athletes."
"David was a highly intelligent Chemistry teacher, and under his chairmanship we developed a more logical approach to the issues of athlete identification and crew formation that transformed the whole process from argumentative confrontation to rational problem solving. After the first Junior Team gold medal (MJ 4-) at the FISA WJRC in Cologne in 1987, the process seemed to gather momentum. Thus, the groundwork for the 'system' was laid in those early years."
"What stands out to me was his intellect, humour, good nature and of course his "Yorkshire" heritage. There are so many stories most will know but I do remember when we went out for a Chinese meal during final trials – when we left to meet back at the NWSC for a nightcap he was a little late, and when he eventually turned up he said: "I do like Chinese, but the trouble is that you feel hungry 20 minutes later – so I called in for a McDonald's."
"In the 1990s when I first encountered him as a rookie coach, I recall he was the GB Junior Team manager with all benefiting hugely from his wisdom and enjoying his wry sense of humour. He would always turn up to trials in bangers that couldn't go much faster than 30mph – he didn't believe in investing heavily when purchasing a car. The ultimate was when one of his cars caught fire outside the NWSC in Nottingham, he just casually moved on to the next car."
"He was always reminding coaches that "there is no such thing as a quick time, but a shortest elapsed time"."
"Our discussions were forever punctuated with witty comments from all of us, but in particular David."
"Generations of Junior athletes and coaches were supported by DB as he managed the Junior Team. His commitment to the team, the athletes, the coaches and Great Britain as a rowing nation was second to none. An example to all of us. Proud to be a part of the Great Britain rowing family, he gently reminded the athletes and coaches of their responsibility whilst ensuring that they had everything they needed to perform at their best. Approachable, DB would always make time to listen and advise. He knew when to support, challenge, defend, demand, nudge, push – and would always be there when you needed, to smooth out the bumps in the road for coaches and athletes. (So long as you wore your proper team kit of shirt, tie, blazer, chinos and badge to and from the championships and to the opening ceremony, even if it was 30 degrees in the shade – some things have to be done properly after all!)"
"A gentleman, good for a story and great company on a trip or at a regatta. Dedicated, dependable, effective and utterly unflappable – a thoroughly good bloke."
"David was level-headed, a wise council and inspirational for all those, coaches, rowers and officials, who crossed his path in the sport of rowing, and many will have very fond memories working alongside him over many years… what a great rowing man and a friend to many."