Former Olympic rower launches 'Coronathon' to raise money for coronavirus research
Join the Coronathon challenge this coming weekend and support Oxford University's groundbreaking Covid-19 research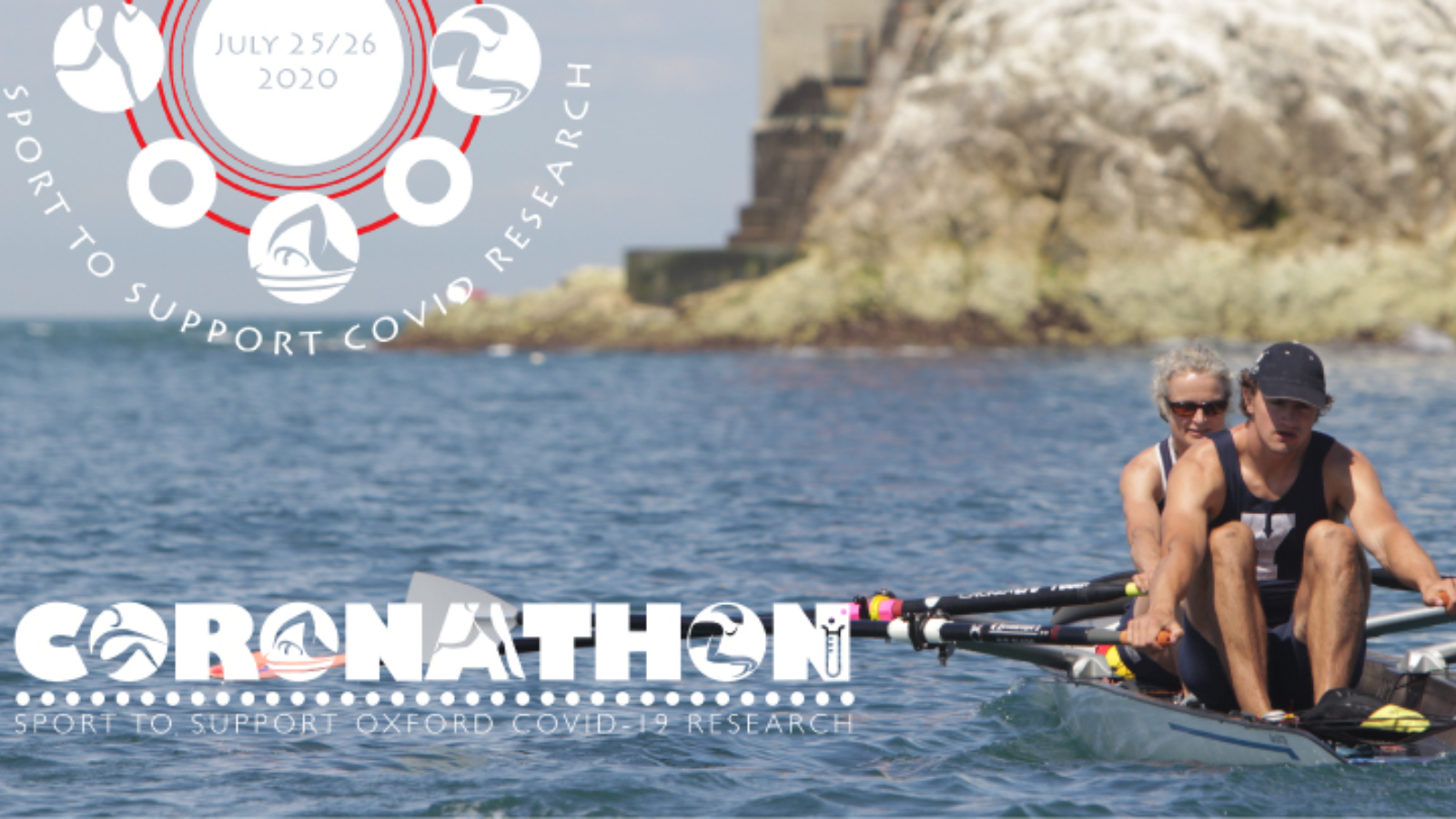 This weekend – from 6am on Saturday 25 through to 6pm on Sunday 26 July – Annabel Eyres and friend Tiffany Jolowicz are organising the Coronathon fitness challenge to raise funds for scientists working flat out on Oxford University's coronavirus research programme.
It's easy to take part by either running, walking, swimming, cycling or rowing – or simply donating – and showing support for the 150-plus scientists who are researching coronavirus treatments.
Anneliese Dodds, Shadow Chancellor and Labour and Cooperative MP for Oxford East is supporting the challenge. She said: "This is a great initiative to raise money for the University of Oxford's coronavirus research, while bringing people together from across the world in a virtual sports event. You can still register your sports commitment at their website."
Annabel, who competed at the 1992 Olympics, tells us more about the Coronathon challenge.
1 – What prompted you to do something?
Annabel: Tiffany is a friend of 38 years – we used to run together at school where she had her heart set on competing as a pentathlete at the Seoul Olympics. The Olympics were nowhere on my horizon at that time, so it is a strange twist that I ended up trialling for Seoul and then rowing at Barcelona and she was sadly injured out of competition following an injury with a wetsuit, of all things.
This disappointment has given her an iron will, hence her success as an endurance athlete. She was aiming to complete her final Ironman competition, aged 54, this July. When it was cancelled, along with the Henley Masters Regatta I was entered in with Annamarie Phelps and a cohort of US Olympians, we decided to join forces and organise the Coronathon to give more people a sporting goal with a difference. Our tag line is 'Sport to Support Coronavirus Research'.
We are both great believers in the uniting effects of sport, so it seemed obvious to make that our focus.
The youngest participant is nine and the eldest is 83!
2 – What sort of response have you had from people?
Like all these things, it takes a bit of time to get the ball rolling. We spent three weeks learning how to put together a website from scratch and annoying our offspring with questions about social media, but once the idea was launched, it took on a momentum of its own.
We have had some generous donations and participants from all over the world – the US, Europe, and of course many in the UK.
The youngest participant is nine and the eldest, a teacher and rowing coach from the school where we met, is 83!
This week, another teacher and his wife from the same school (Bryanston in Dorset) are walking a marathon distance from their home to the school where we all met. We have a brother and sister team too. It is so touching to see how this has captured the imagination of such a variety of ages.
3 – How did you choose who to fundraise for?
We were keen to support the Oxford University research fund for obvious reasons – what other cause unites us all at this moment in time?
But, also as we both have strong links with Oxford; I learnt to row whilst at the university and then rowed for OUWBC, as did my sister. Tiffany has a son at Oriel, who took up rowing as soon as he arrived there.
We knew that the fund had been heavily supported by AstraZeneca and the government, but we were surprised to hear that these donations were pigeon-holed for certain projects such as the vaccine and the testing programmes. Other, more obscure areas of research rely just on regular university funding and philanthropy.
Rowers are running, swimming and cycling, showing what a flexible bunch of athletes we are
3 – It's great that people can take part or simply donate
We knew that as this was a 'non-event', spectating in the traditional sense was not an option. We are hoping that all those who participate will have a sense of belonging to the 'team' even though it's a virtual team. We are encouraging participants to post their progress on the Facebook page and we will have a completers page on the website after next weekend.
Many participants are organising their own mini 'coronathons' whether that's with a partner or family.
My husband has a group swimming with him during his 10k swim and there are support kayaks going along too with friends and family, all socially distanced, of course, but following along the coastal path.
Rowing clubs are also getting involved with OUWBC doing a ten-athlete challenge over the weekend.
4 – The aim is to raise £30k – with over £16,000 raised already. Will the final amount go towards a specific part of the research?
We have asked the same question, but the team's projects are changing so rapidly that they have not been able to give us the option to select one project. We are completely confident that they will use the money as they see fit. The full list of their current projects is here.
5 – Is there anything else that you'd like to mention that might encourage people to get involved?
Rowers have certainly risen to the challenge, but interestingly, very few have opted to do miles on the ergo! Instead, rowers are running, swimming and cycling, showing what a flexible bunch of athletes we are.
Find out how you can donate here.