Steak and egg burritos
These delicious burritos are bursting with flavour and energy!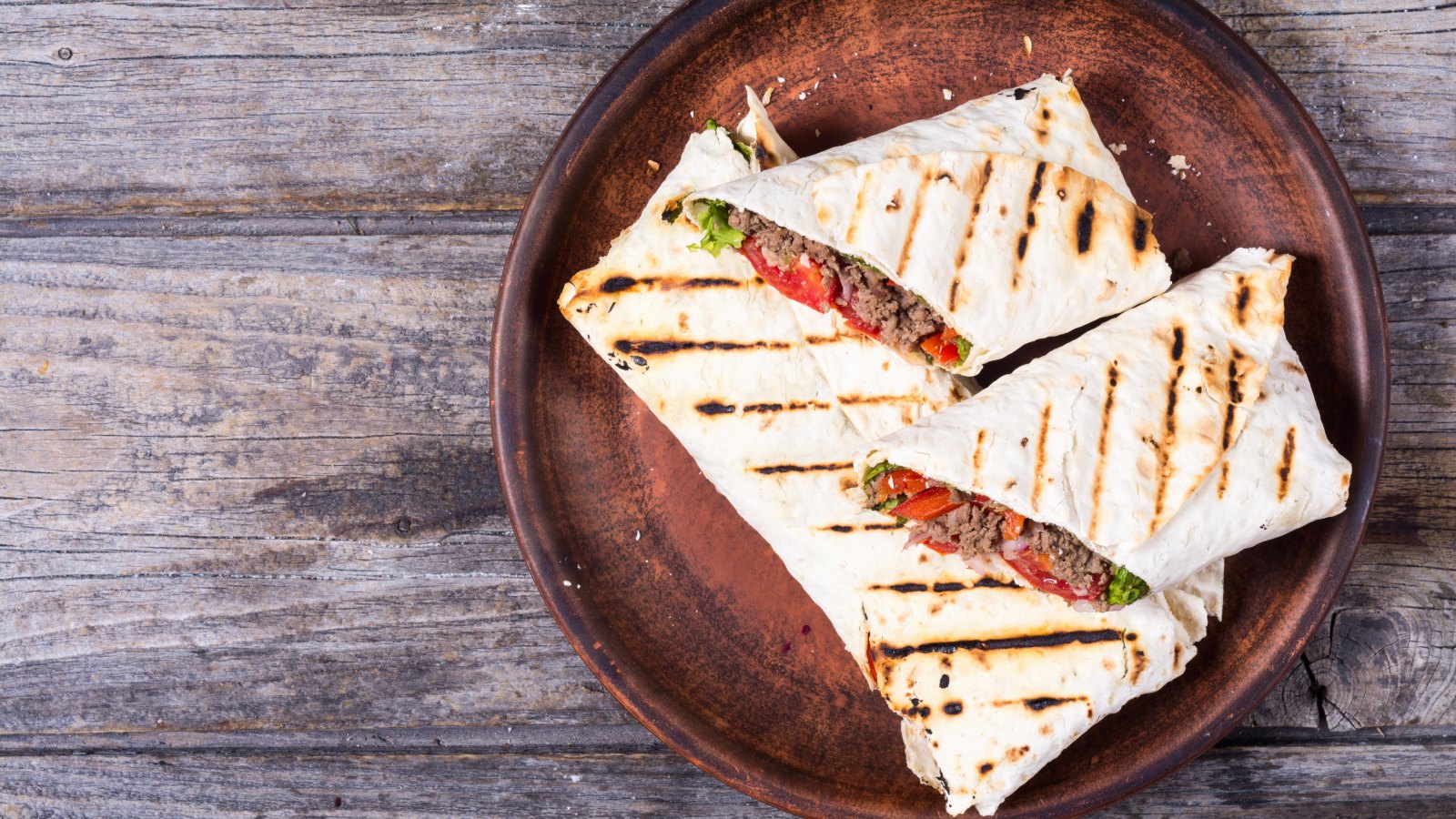 This high-energy meal is a great and tasty way to boost your intake of iron, zinc and B vitamins.  Nutritionist Jacqueline Birtwisle says: "All important nutrients for the immune system and for making healthy red blood cells."
Ingredients
(serves one)
2 wholewheat tortillas
200g sirloin steak (fat removed, cut into thin strips)
½ avocado
2 tsp Cajun seasoning
1 handful baby spinach leaves
2 eggs
Pinch of salt and pepper
1 tbsp chopped coriander leaves
50ml dark soy sauce
100ml tomato sauce
1 tbsp honey
How to make it
1.  Begin by making the barbecue sauce. Place the soy, honey, tomato sauce and 1 tsp of Cajun seasoning into a saucepan and bring to the boil. Once it is boiling turn down to a gentle simmer for five minutes. When cooked, remove and allow to cool. This sauce can be made in larger batches and kept in the fridge for up to a week.
2.  Now heat a sauté pan. Season the steak with salt, pepper and a touch of coconut oil. Carefully add to the pan and cook until browned all over. Remove from the pan and allow to rest.
3.  Crack the eggs into a bowl and season with salt and pepper. Cook scrambled eggs, adding the spinach, coriander and remaining Cajun seasoning to the pan. Continue to stir. The spinach will wilt.
4.  Now lay out the tortillas and add a generous amount of the honey barbecue sauce. Top with the steak and scrambled egg, roll up and serve immediately!
Tuna and Nicoise salad
Why not try this tuna salad recipe too? It's perfect for after a land training session.
Nutritional content per serving
1153 kcal
108g carbohydrate
76g protein
47g fat