CEO Membership Column – April 2020
This month Andy brings you a update on the support we are able to offer to the rowing community.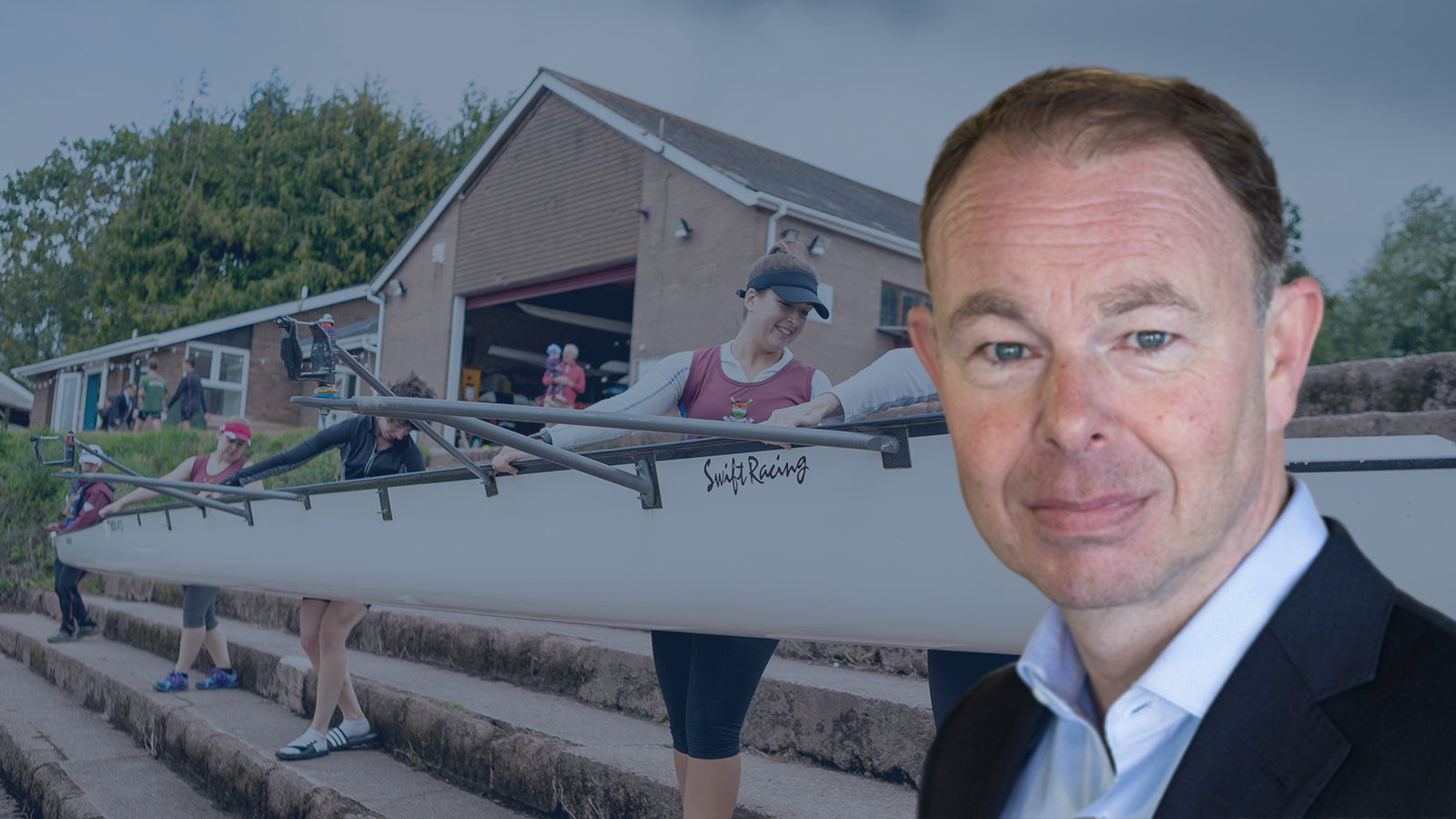 Dear rowing family,
I am writing to update you on how we are supporting the sport during this difficult time, in line with the commitment that we made following the most recent Board meeting.
Since I last communicated with you, a lot of work has gone into trying to understand the impact of coronavirus (COVID-19) on the rowing community and what is needed across rowing in the short to medium term. Thank you to all the clubs and members who have taken the time to let us know your thoughts on this. The situation remains unclear and, without knowing how long this will last and the effect of any ongoing restrictions, we are creating plans that are flexible to cope with different circumstances.
Clubs are the backbone of our sport and will be critical to our recovery from this situation. We are developing the criteria for a Club Emergency Fund, based on what we believe is the need from clubs, to help provide a flexible, rowing-specific supplement to the central funding available from Sport England and the Government. We will assist clubs to apply from the central grants available but the Club Emergency Fund will provide a mechanism for us to support clubs with unavoidable costs they are not able to meet and that are not eligible for these more general funds. At this stage, we do not know what these costs might be and which clubs will experience them but this provides some reassurance to any clubs worrying about the future. It is inevitable that fundraising events and other opportunities to gain revenues will be lost during this break from rowing. Sadly we will not be in a position to make good on these lost revenue opportunities, but we will stand behind all British Rowing-affiliated clubs, to ensure that, where possible, we emerge as a sport with the same number of clubs as we went into it.
We believe the most important thing we can do to support clubs during the pandemic is to keep people engaged in rowing. If you feel unable to renew your membership at the current time, we will continue to send you member communications and offer you an opportunity to renew once clubs are open again. This will mean that we will be talking to the same community at the end of this as we were at the start of it and that people can make membership decisions based on more concrete information. It also means that everyone will continue to receive information and content regarding what we are doing during the period people cannot get out on the water, including access to workouts and content. We hope you will feel this forms a valuable part of your membership and your involvement in the sport. Thank you to those of you who have felt able to renew (and those of you who will renew) during this uncertain time, your support is much appreciated and enables us to continue our work to protect clubs.
We know that a large number of rowing competitions have been and will be cancelled due to coronavirus. To assist these competitions, we will be rolling over the 2020 competition affiliation fee into 2021 for free. To be eligible, your competition must have been affiliated to British Rowing, and due to take place between 16 March 2020 and whenever we are next able to advise that it is safe to host a rowing competition.
Throughout the coming weeks, we will continue to provide you with the latest information and guidance whilst highlighting ideas of how you and your club can stay connected and inspired by rowing. We are currently developing our plans as to what a post-lockdown rowing world looks like and, as at the start of the crisis, will be communicating all key decisions and advice as appropriate. We have some exciting plans coming up to help keep you fit, motivated and healthy so please keep an eye out for these in your email inbox and across our digital channels. Our team remains ready to support where we can and if you or your club requires any further assistance, please don't hesitate to contact us via [email protected].
Once it is safe to do so, I look forward to seeing rowing clubs up and down the country reopening their doors and welcoming their communities back in. Until such time, please do continue to follow the Government's advice and stay home wherever possible – it really does help save lives.
Andy Parkinson
Chief Executive Officer | British Rowing