UPDATED: Supporting businesses within the rowing community
Everyone in the rowing community is acutely aware of how the current situation will be incredibly difficult for businesses across the country. Here's how you can support some of those within the rowing community at this difficult time if you have the means to do so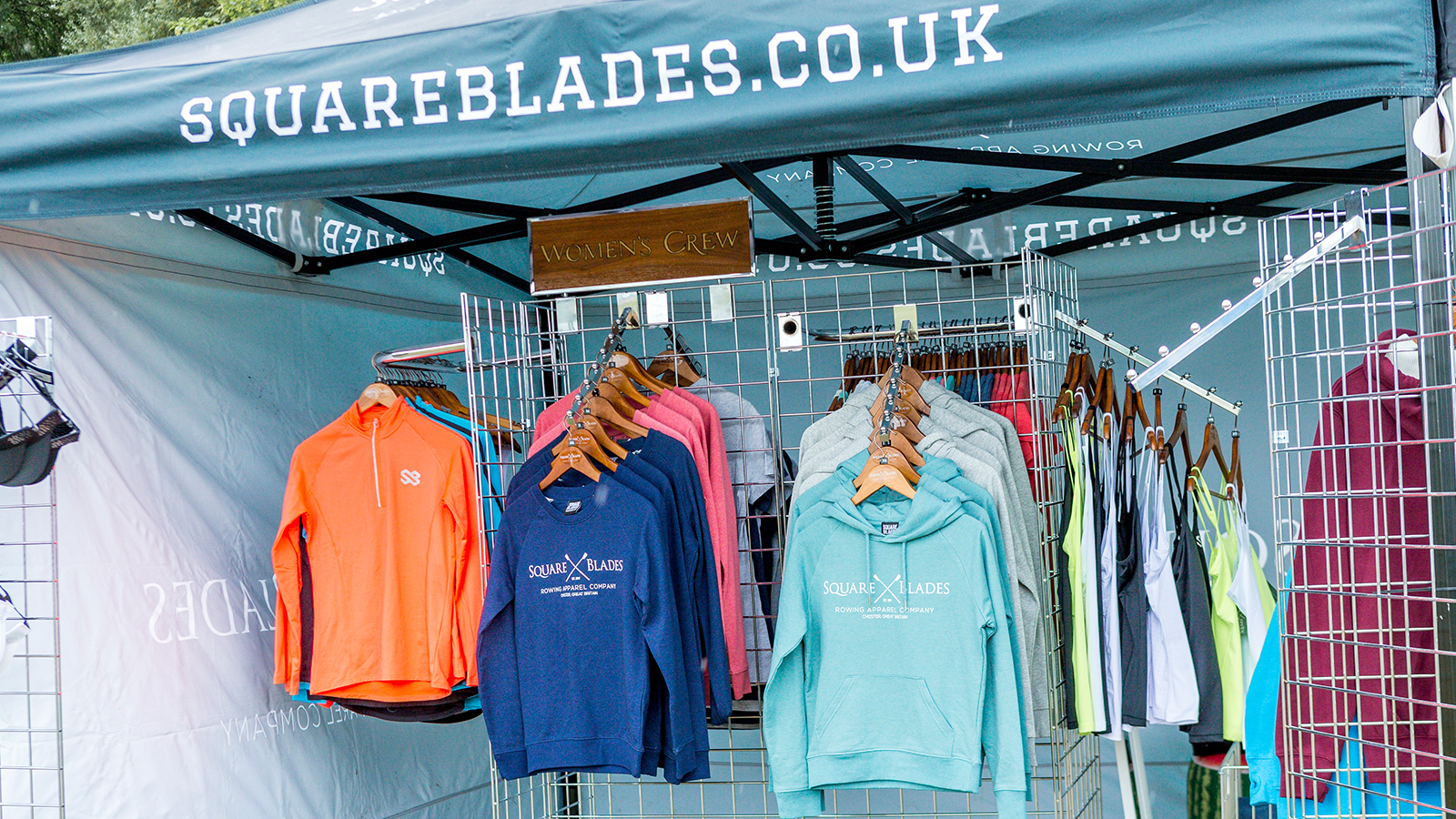 Five57 Sports Gear
Five57 Sports Gear recently passed their third anniversary on 1 March. Speaking about her company, Claire Kay said: "We have worked hard over the last three years to get our name out there at many events in the rowing calendar and have supplied over 100 separate clubs, schools and universities with kit during that time. We were really looking forward to our retail season at events this year as many more people now look out for us and the RS brand – but there will be no retail season for any of us.  We have been working hard prior to this pandemic on bringing our customers a new website with a better shopping experience and I am hopeful that we will still be able to do that in the coming of weeks."
"We remain hopeful that once this is over we, our competitors and the rowing community will bounce back with added enthusiasm"
"Please feel free to visit our "about us" page and find a bit more about the company.  We remain hopeful that once this is over we, our competitors and the rowing community will bounce back with added enthusiasm. We will be sitting tight through this and are here to help design kit for any clubs, universities or schools for next season. It's a great time to think about a redesign while people are sitting at home with time on their hands!!"
Rowing Vinyl
Rowing Vinyl started out as a part of Williams Rowing, before setting up our own company in 2018. The business has been growing steadily ever since, and as well as making boat stickers for some of the largest clubs in the country, Rowing Vinyl also produced all the stickers used by Henley Royal Regatta for the competitors' boats and blades in 2019, including the canvas flag decals for the boats racing in The King's Cup.
The business is run by Tom Moon, who started rowing at Manchester University in 2005, and has been rowing competitively ever since. He is currently a member of Henley Rowing Club.
Speaking about Rowing Vinyl, Tom said: "We create and design vinyl stickers for all kinds of applications, from boat names and identification codes to full colour sponsorship graphics and logos for boats, vehicles and trailers.
All of our products are made from the highest quality materials and have an outdoor lifespan of 5 to 10 years depending on the colour and finish chosen by the customer. We can create graphics in a wide range of colour and finishes – including gloss, matt, metallic and carbon fibre.
We also sell a wide range of personalised products though Etsy, especially wedding and home décor products as we are looking to diversify our product range. Our vinyl stickers make an easy and quick way to decorate a wide variety of items from glasses and mirrors to entire walls and have provided particularly popular for weddings and interior design."
Check them out here.
Annabel Eyres Art
Annabel filled us in on her art business, explaining "I started Rock the Boat in 1989, handing over to Di Binley in 2004. She's just handed over to James. Sadly I chose March 7th to launch my latest exhibition of rowing art at Riverside Gallery in Barnes. First the WEHORR was cancelled due to weather and then Covid-19 hit.  The past two years of exhibitions have been so successful but this year has been disasterous."
However, Annabel's work is available online through the gallery itself here, and through Rock the Boat.
Queen B Athletics
Queen B Athletics are a small family run business, headed by sisters Brid Ryan and Aedin Corbyn. Whilst they started as an Irish company, one of the co-founders is based in the UK, and they run lots of pop-ups here including at all the major regattas. Speaking about the business, Zoe de Toledo also said: "They also provided free sports bras to the GB Rowing team when no other company was 'supporting' us! On top of all this they are just a great company who really champion women's sport – they go out of their way to create a community, support women's sporting events and initiatives, and encourage their Queen B Family."
They continue to sell online, and to keep the community up-beat on social media. Follow them here and check out their website.
Godfrey Sports Ltd.
Tom Godfrey of Godfrey Sports Ltd. got explained that the business "has been making rowing kit here in Nottingham, since the late 1970's, when Judith Godfrey (the founder), was off on maternity leave with the current MD, Tom Godfrey (me). She designed and made some kit from home for her 4 rower brothers, the rowing specific kit was well received and it all kind of snow-balled from there. We still manufacture our rowing kit with pride, not far from the banks of the Trent.
"As a company, we have seen off quite a few recessions, some longer than others, but the current difficult trading period is unique in its open-endedness and the unknown. If the rowing community would like to help us out in the next few weeks and treat themselves to some new kit or some gift vouchers, then we'll be running a Spring stock kit sale at Godfrey.co.uk.
"We also have some new kit ideas coming out later this year, all being well, like new versions of a rowing suit and splashtops. We made the first rowing suit in the 1980's (the All-in-one) and we've got some ideas on an upgrade for the 2020's.
"We obviously hope that, as a company, we make it through this pandemic, but more importantly, we hope that the public at large make it through as unscathed as possible and that sports clubs in general survive as well. Sport is such a vital part of our society, for fitness, mental health, friendship, community and self identity, so we hope that people appreciate what we're missing out on, during our upcoming isolation period and get back to supporting their local sports clubs, when the time is right.
Good luck to all and we hope to see you at a regatta soon!"
Rock the Boat
Rock the Boat is an independent family-run business which relies heavily on its presence at rowing events throughout the season. Having already been hit hard by cancellations this year due to weather, and now with real uncertainty in the foreseeable future, Rock the Boat is facing at least several weeks with no rowing events going ahead.
"We'd love you to keep supporting us during these challenging times, and we hope to see you on a riverbank sometime soon" – James and Trish, Rock the Boat
James and Trish from the rowing gift and clothing supplier have taken to Twitter and hinted at new products in the pipeline, also making the point that the enforced break at the moment will give the business more time to carry out research, although they are still very much welcoming ideas from the community.
In the meantime, Rock the Boat is launching "Fab Friday". For the next 12 weeks, they will be putting out an offer which will remain available until the following Friday when the next offer will be released. For those who are taking up writing to people whilst in isolation, Rock the Boat also offers a very wide range of gift cards, and also offers a well-stocked bookshop.
Square Blades
Facing similar uncertainty around the rowing calendar is Square Blades, a rowing-inspired clothing brand from Handbridge, Chester. Also providing club kit, Square Blades stocks everything from performance visors and gym gear through to hoodies, sweatshirts and beanies, all of which you can now order with free delivery to anywhere in the UK.
Writing on Twitter this week, they said "This, as an independent business without any financial backing, is going to be a tough time. We're a family business. It also means we can't support the clubs/events that host us. Rowing is a community. Stay safe."
For those able to support the brand, alongside their clothing ranges for men and women Square Blades also offers gift cards ranging from £5-£100.
Square Blades are also collaborating with a Facebook group for rowers erging in isolation – Stuck at Home Rowing Club. They're producing a technical T-shirt with proceeds going to MSF (Doctors without borders), and have raised over £1000 in less than three days – get involved here!
If you would like to suggest any other brands or businesses to be spotlighted for support, please get in touch via [email protected].