Rowing clubs and flooding: spotlight on Ross Rowing Club
With the storms and heavy rainfall around the country, many rowing clubs are finding it hard to carry on and their future may even be in jeopardy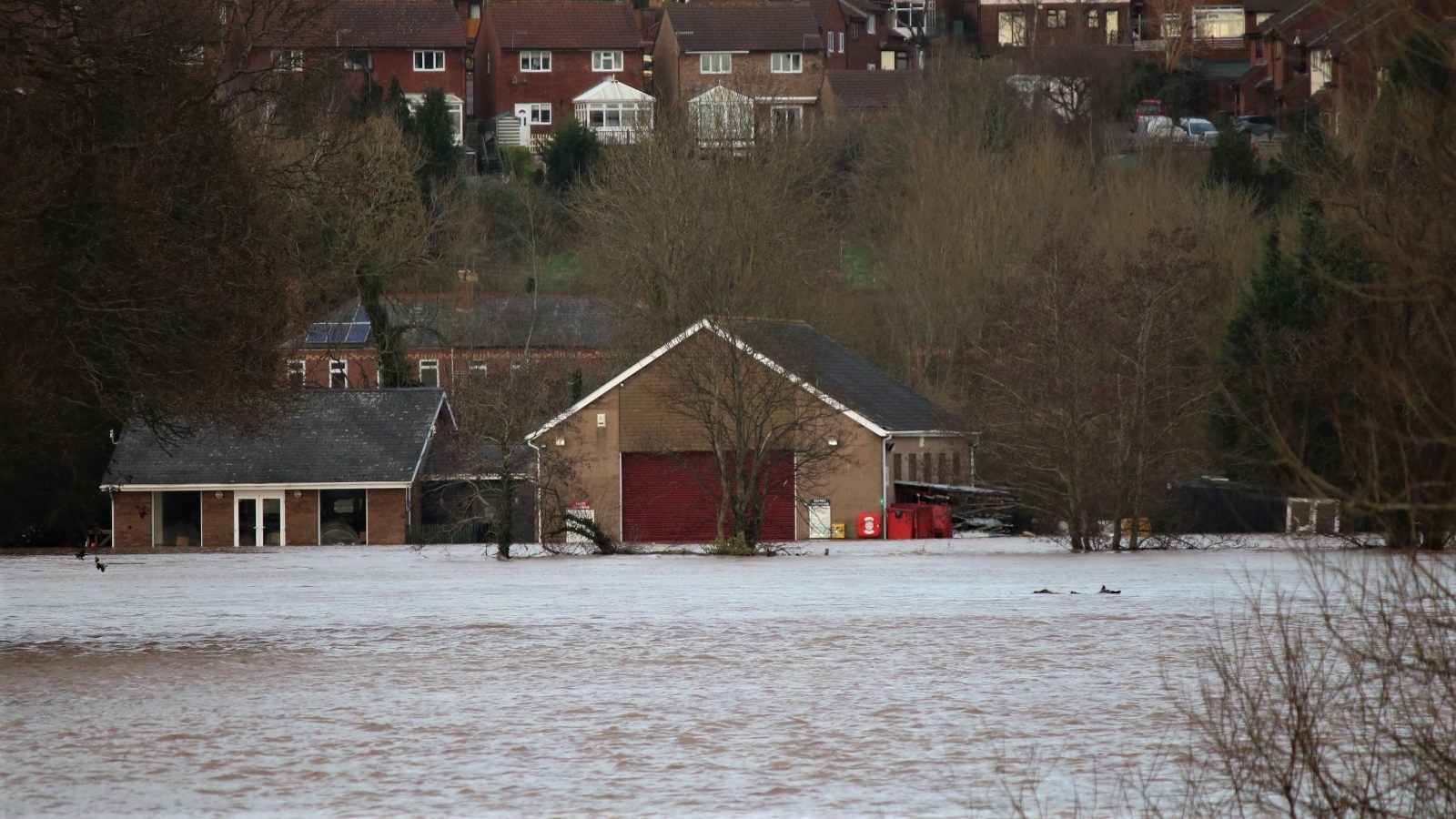 One such club is Ross Rowing Club, so affected by rising flood levels that last week they started a fundraising campaign to raise £5,000 towards the refurbishment of the club.
Last Monday, Ross Rowing Club tweeted: "We are in trouble, boats damaged, no clubhouse for months and no income stream to stay afloat. @Rossrowingclub is so important for our community of juniors and older masters. Please help us http://bit.ly/rossflooding.
But this is not the first time the River Wye has flooded in recent months. In October, flood water from the River Wye entered the clubhouse but was not high enough to affect the boathouse. This month, the water was one metre higher than the October flood and has swamped the club's boathouse.
Erica Hermon, Juniors Captain at Ross Rowing Club, said: "We are still assessing the damage but are aware of four boats that floated up and crushed their hulls against the racking above.
"The clubhouse sustained further damage and more stripping out will be required – back to square one and more drying out. The projected timescale is approximately 16 weeks to get the clubhouse back up and running (i.e. the end of June 2020)."
Ross Rowing Club has some 180 members and they had hoped to start the clean-up last weekend, but river levels and strong winds have postponed this work.
Despite these conditions, they have continued to operate as a rowing club since October and have even held some "in club competitions" where hot food has been brought in by members to try and retain cohesion amongst the membership.
Erica added: "Given the ongoing flood warnings, regular access to the club has been severely limited since the 17/18 February when the historic river levels caused by Storm Dennis impacted on the club. Again today – Wednesday – there is another flood warning in place and access to the club is impossible."
There is a significant economic impact on our fundraising and income activities that may threaten the financial future of the club
The club has also taken a huge financial hit including paying an insurance excess of £5,000 on flood damage in October with the recent flooding bringing the total excess to £10,000.
Ironically, the plans that Ross had for a clubhouse refurbishment included measures to mitigate the effects of flooding.
"We just hadn't had the opportunity to enact them!" said Erica. "While the insurance will cover some of these costs the club will have to make a significant contribution.
"As a community group, we now find ourselves with a boathouse but without the key supporting infrastructure required to operate effectively. With no social facilities/bar, gym, changing rooms, toilets, warm shelter etc., there is a significant economic impact on our fundraising and income activities that may threaten the financial future of the club."
We have been overwhelmed by the generosity of the rowing community
As their fundraising campaign gathers momentum, the club has been overwhelmed with support from the local community and other rowing clubs. Both Monmouth and Hereford Rowing Clubs offered to host the planned recent Rowing Leader Course for 12 juniors who were coming as far as East Anglia.
Erica said: "We had a junior girls' crew entered in the Women's Head of the River Race. However, our lightweight eight suffered damage in the boathouse and we doubted whether we could get it repaired in time for training and the event itself.
"We put out a plea for help providing a boat and have been 'flooded' (pun intended!) with some wonderful offers of support. We believe that we have found a boat – from Cheltenham Ladies' College – and are looking forward to training at Gloucester RC and competing at the Women's Head.
"We have been overwhelmed by the generosity of the rowing community, some of whom are facing difficult and challenging conditions themselves.
"The club is very thankful and appreciative of the support that has been offered and provided which has allowed us to continue their rowing activities."
---
If your club has been affected by flooding and you need assistance, please get in touch with our club support team (📧 [email protected]) who will be able to help advise you. Sport England has opened an emergency relief fund for sports clubs affected by flooding – more details are available on their website.