Newcastle University rowers prepare for BUCS Fours & Eights Head
Sunday's BUCS Fours & Eights Head is an important milestone for student crews. We talk to Alex Leigh who coaches at Newcastle University Boat Club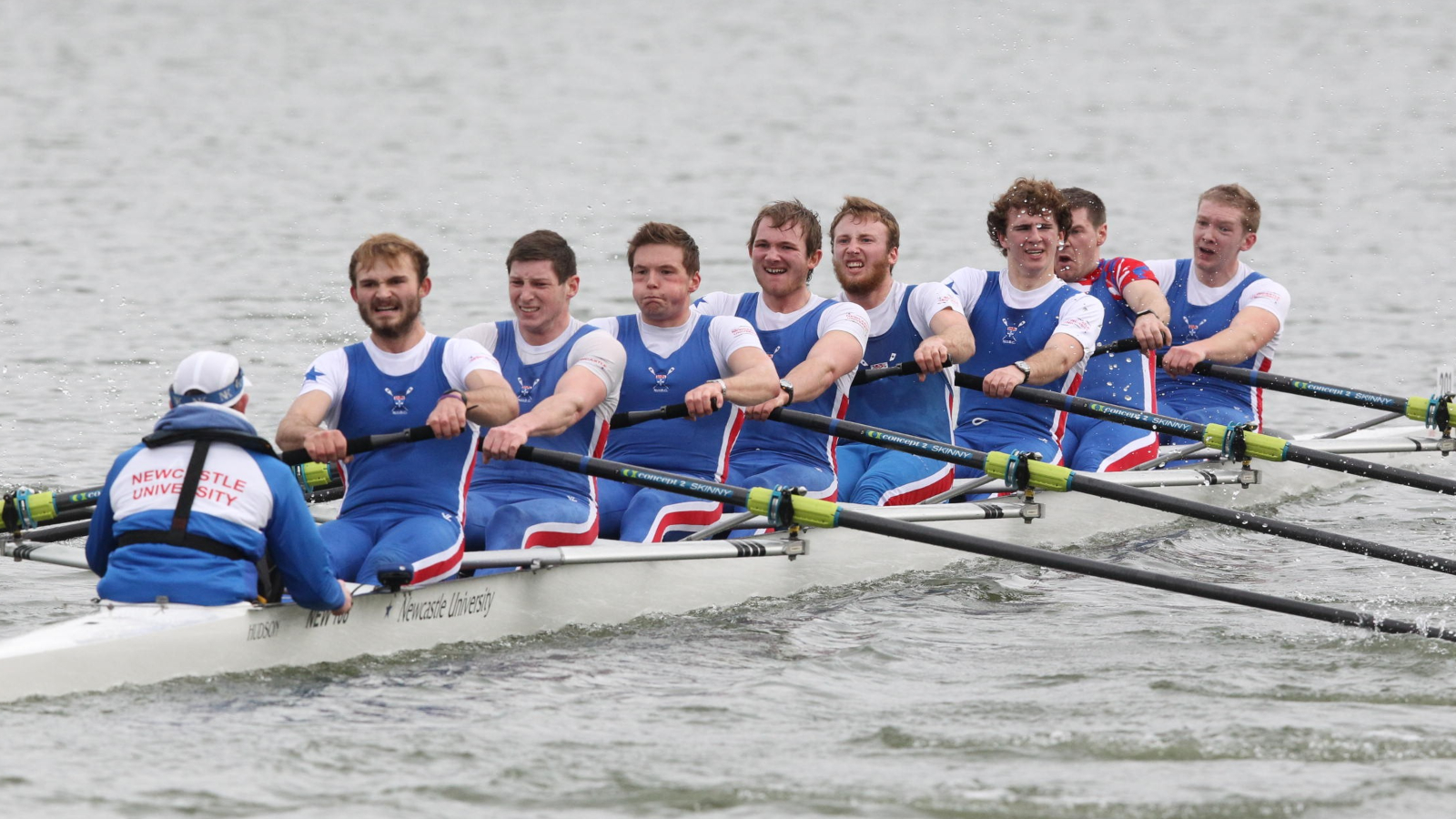 With strong gusts forecast over the coming weekend, the beginner events at BUCS Head have been cancelled with the organising committee confirming that the championship and intermediate divisions will still go ahead on Sunday 23 February.
Alex Leigh, Senior Women's Coach at Newcastle University BC, took time out to speak to us about the weekend's racing.
He says: "Some of the weaker beginners would really struggle with the gusts so it's definitely the right decision. Safety first without a doubt.
"At least we have an event that's going ahead."
Despite the recent high winds and lack of water time, Leigh adds that spirits are high across the men's and women's squads at Newcastle, a club that has enjoyed spectacular success over the last few years.
"We've been fortunate to get out on most days, but it can be very challenging on a tidal river. I really think the Tyne is one of the best rivers in the country – though of course I would say that!
"Since the end of November, the senior crews haven't had a chance to race, so this will be their first chance to test themselves against crews from all over the country. You get BUCS points, but the rowers also have a chance to race against national competition."
Like their counterparts around the country, the beginner rowers at Newcastle were particularly excited at the prospect of putting their new skills to the test, but they will still be busy.
Newcastle is one of the host clubs for the BUCS Head – together with Tyne United RC and Tyne ARC – so most of the beginners will help out on race day.
The senior crews haven't had a chance to race, so this will be their first chance to test themselves against crews from all over the country
"I think it's important that they understand what it takes to put on an event," says Leigh. "I think sometimes people don't really understand the enormous effort that people like Andy Crawford, James Lee or Fiona Rennie make, so at least the beginners will appreciate this more."
Under Head Coach Angelo Savarino, Newcastle's 'Blue Star' crews have achieved exceptional results and are the current holders of the men's and overall Victor Ludorum at BUCS Regatta, amongst other accolades.
But how do they keep improving?
"We're fortunate that we have a very motivated bunch of athletes," says Leigh. "And when you see all their hard graft and commitment it's hard not to be motivated by that.
After studying at Newcastle University and then rowing at Leander, Leigh started coaching at Newcastle seven years ago. And clearly success for him is not just measured in trophies.
We're looking to develop people to handle the challenges of life
"Getting the chance to work alongside the rowers that put in the most monumental effort – you see their struggles during the year, good performances, bad performances, the hard times – and then when you see the smiles on their faces when they do well, that is so rewarding.
"They build close friendships and, when they leave the club, the bonds are maintained for years afterwards, so I think that's a very special thing.
"I can't overestimate the importance of Angelo in that and our alumnae, who turn up to events and who help with the rowers, supporting their progress. They encourage them to think about what they want to get out of the club on a holistic level. It's not just about winning.
"If we had a mission, it would be something like, 'We're looking to develop people to handle the challenges of life'. The winning almost comes as a by-product of this."