Medal hopes at the World Rowing Indoor Championships 2020
Rod Stewart and Sean Gaffney are amongst British-based indoor rowers heading to Paris to compete at the World Rowing Indoor Championships this weekend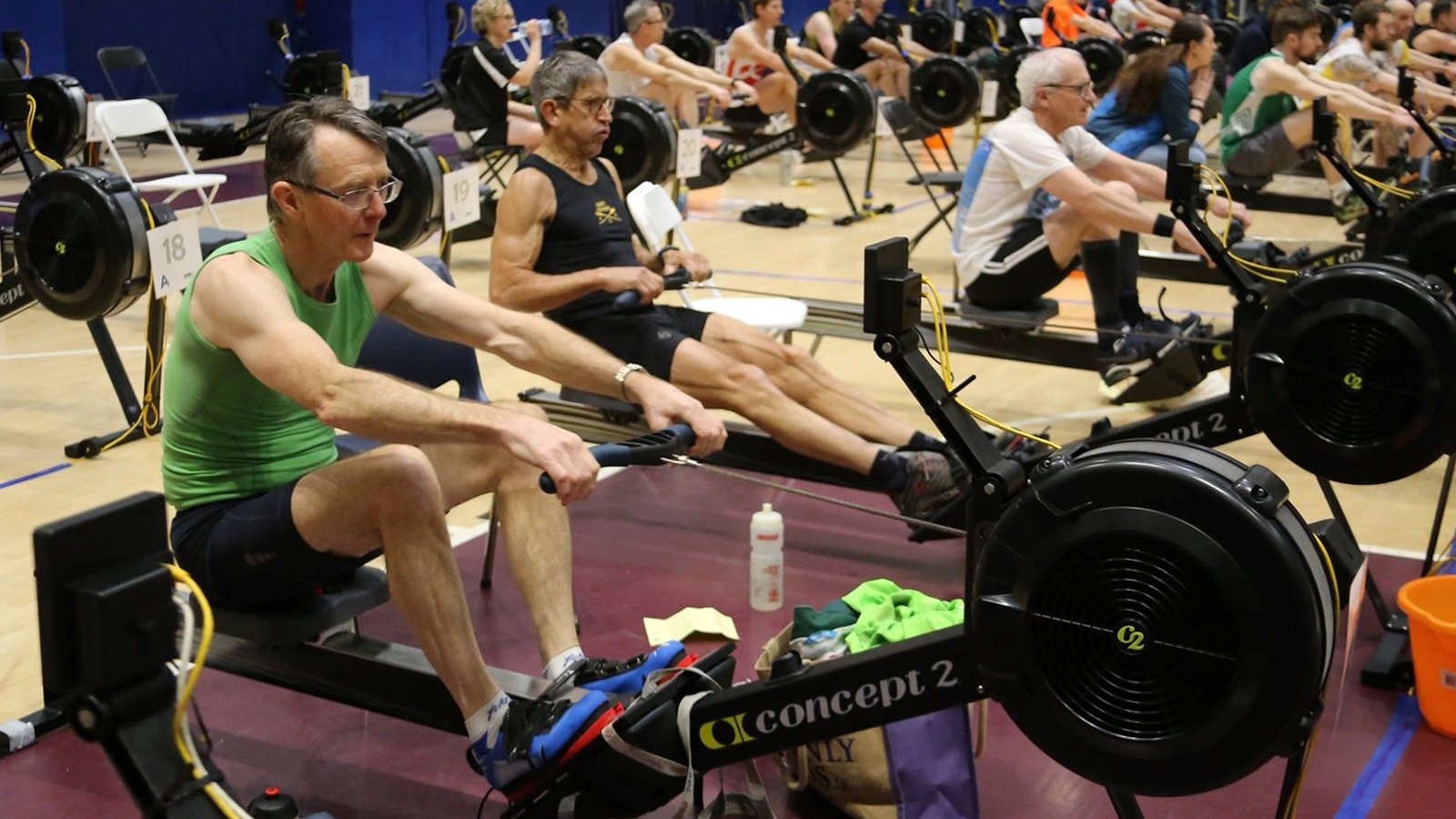 The 2020 World Rowing Indoor Championships is underway on  7-8 February in Paris, with 2,300 athletes due to compete from a record 51 countries.
Among those competing is Rod Stewart of Dart Totnes ARC, fresh from breaking the British record for 65-69 lightweight men at the Mizuno British Rowing Indoor Championships 2019.
Since then, Rod has turned 70 years old and just a week ago competed in Limerick at the Irish Indoor Rowing Championships, stepping up into the 70-74 lightweight men category and smashing the world record held for nine years by British Olympian Arnold Cooke in a time of 6:59:9.
Ahead of this weekend's racing, Rod gave this thoughts on the competition: "Having taken the world record by 8.3 seconds at the Irish Indoor Champs in Limerick two weeks ago, I can go to Paris feeling quite relaxed with one box ticked – and just one to go before retiring from indoor rowing: a world championship gold.
If I were to break my own world record though, that would be a fairy-tale ending
"Looking at the field of entries, my main competition will come from the Norwegian Hjalmar Schiotz and Alain Mangin from France, who were gold and silver medal winners, respectively, in the European Indoor Champs last month in Prague.
"The winning time that day was 7:19:5, so I go to Paris knowing I have nearly 20 seconds in hand on current form. If I were to break my own world record though, that would be a fairy-tale ending."
Another competitor to watch out for is Sean Gaffney of Great Britain in the men's PR3 race. Gaffney stormed onto the scene a few years ago and is the current reigning world champion after his victory in Long Beach, USA last year. Competing in a 27-strong field, Gaffney also holds the world record in the 40-49 category at 6:24.6.
Want to follow the weekend's action? The World Rowing Indoor Championships will be live streamed on the World Rowing website and the World Rowing YouTube channel, whilst the World Rowing website will also have start lists, results, photos and stories.