Carla Devlin on SAS: Who Dares Wins and rowing
Olympian Carla Devlin is into the final episode of SAS: Who Dares Wins. The former GB rower exclusively reveals how rowing helped in her bid to make the grade for the elite force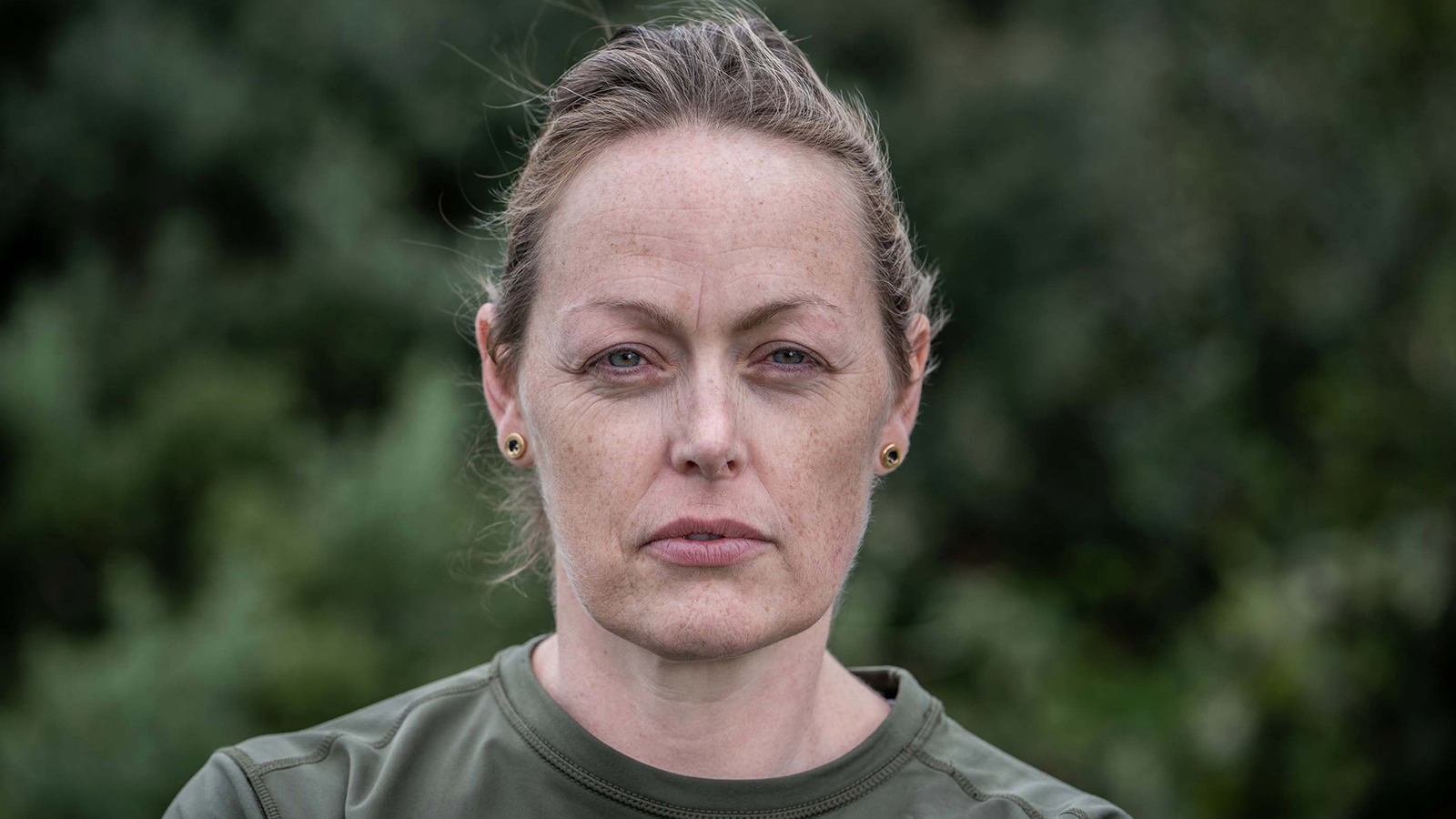 Since representing GB in the women's eight at the Beijing Olympic Games, Carla Devlin has experienced highs and lows. The mother of four is a cancer survivor, a business woman and a full-time carer for her sister. She's also survived the gruelling mental and physical tests that are all part of Channel 4's SAS: Who Dares Wins. On Sunday, we will learn if she will make the grade.
Carla took time out of her busy schedule to share her thoughts with us.
With one episode to go, we're really looking forward to the final episode – have you been watching?!
Carla: Yes, I've been watching it with my husband Jonno on a Sunday night.
Watching it is quite emotional in a way, because sometimes there's intricate stories about the other recruits that you didn't necessarily know about at the time. We all had a really strong camaraderie from the start. So, it's amazing to watch it back, and relive it, and to share it with Jonno – that was really special – but also just to learn more about the recruits who are now my friends.
What was it like taking part?
I absolutely adored pretty much every moment of it, even the hard bits. It's almost like being in the middle of 6 x 1,500m, when your legs are burning and you want to stop, but you obviously want to go as fast as you can, and you have that euphoria that you've got some more training under your belt and you know that's going to make you stronger.
Everyone says it must be horrible and I'm like "No!" – it was and it wasn't – but I revelled in that, just as every rower revels in getting another session under their belt, even if the session is crazy-hard and it's probably the last thing they want to do. You know it's another stepping-stone to where you want to get to.
It's a dichotomy of emotions: loving and hating at the same time, but I definitely never thought at any point about getting out of it – it was amazing.
I absolutely adored pretty much every moment of it, even the hard bits
How did your rowing background help?
Rowing is a massive part of my life and I think I take a lot of lessons learned from my rowing career for granted. What comes naturally to me maybe doesn't come naturally to other people and I perhaps brush that off.
But when I think about it, on the show I'd constantly be talking about controlling the controllables – because one thing I did know was that we wouldn't be able to guess what was coming up next. Yet that uncertainly is a controllable.
You can't second guess. You can't work out whether you're going to get one hour's sleep or four hours' sleep, you can't decide when you're next going to eat, you don't know if you're going to be thrown out the helicopter or asked to dive off backwards into the Atlantic.
So, whereas everyone else found it really hard to deal with the uncertainty, I understood that it was out of our control and there was no point wasting any time worrying about it.
And that's exactly what you do in rowing. I can't control what the Australians next to me or what the Romanians are doing etc, or the side wind, but I can control how tuned in I am to our race plan and how much I listen to the cox. For me, I was 40 – not broken, but not as physically robust as I would have wanted to be – so it was about controlling how well hydrated I was etc.
It was about being the best at the basics and clinging on for dear life at times, when I was pushed to my physical limits
I'd always be stashing food away and people, would say "Where have you got this from" and I'd stashed it at breakfast and they'd say "Are you allowed to do that?" and I'd say, well no one's told me not to. It just makes sense – I needed to recover as much as possible because I'm not 20, and I'm not as full of beans as some of the guys around me.
I wasn't going to be at the pinnacle of my fitness and there were plenty of people around me who were, so it was about being the best at the basics and clinging on for dear life at times, when I was pushed to my physical limits.
So, mentally, the rowing helped massively.
The interrogation sessions must have been horrific…
I have four kids and life at home is pretty manic, so there's plenty of time when I feel harassed – though not in the same way. But I feel that same sort of push-pull, and don't know what's happening.
I wasn't massively worried about the interrogation, in fact I was kind of looking forward to it and hoping to get that far, because I was pretty sure that family life and just chaos would see me through.
But what I hadn't anticipated was the pain that I would be in. I had a broken rib – it took me two months to recover – cellulitis in both legs, I'd had lymphedema in my left arm, which I've had surgery on, and probably about 50 cuts and bruises across my body.
You know it's finite – it's like a 2k ergo – the most horrendous thing in the world. It won't go on forever
So, when I was in interrogation, I couldn't actually hold the positions they put us in because I was so broken physically. I just had to cling on for longer than everyone else.
To put it in perspective, the best part of being interrogated was being put in a wooden box outside in the middle of the night, having had no sleep. Honestly, I was so happy because I could prop myself up against the back of the box, I was on my own and I could sit in a fetal position. It was way more comfortable than the positions I'd been in before in the room and I thought: "You think you're breaking me, but this is the best thing you could do for me."
You know it's finite – it's like a 2k ergo – the most horrendous thing in the world. It won't go on forever, you just have to ride it out.
So, if this wasn't your toughest moment, what was?!
That backwards dive on the first day was insane. I had cried watching other people do it, and the more I got closer to selection, the more I watched it and the more I got stressed, as there was no way I'd be able to do it. And the fact that it was on the first day was a shock, but I thought I'm not going out on the first day. It was with two other people, which was the best scenario for me as I was never going to let them down. It was – literally – truly terrifying.
Once I'd done the dive, my whole mindset switched. I thought: "I've done that, what else can I do?"
You showed standout leadership skills in the programme – was this a throwback to rowing?
We carried this log up the mountain and I was right at the front with Jay, who I didn't know at the time was the mole. I have never done anything that felt so similar to rowing in my life.
We romped up that mountain with the best rhythm, and I was doing the calls for up-and-over, I did the calls for stopping, for people switching out… I think rowing helped give me that confidence to make a call and, hopefully, do it in a manner which doesn't come across as undermining or bossy, but just in a way that gets the job done.
Once I'd done the dive, my whole mindset switched. I thought: "I've done that, what else can I do?"
After taking part, what are your thoughts on the SAS?
Undoubtedly, full credit to them. The DS – yes, their role is dramatised on television, but there's no taking away the fact that they've been in situations fighting for their country that we can't imagine. We've just had a tiny snapshot of some of the things that they would experience. And it is just mind-blowing.
But there's also a lighter element to it in terms of the camaraderie – and I just adored it because it reminded me of rowing training.
Some of the best moments in rowing training were sitting in the car at 6.30am, when you're all exhausted and moaning and whinging about what's to come, but you've got the banter on the way in. And you head home at the end of the day, and you've never felt so tired and rough and it's the middle of winter – but at the same time – those are the best moments.
And you know that, even in the darkest times, the SAS guys probably have those moments too – because you have to have them to carry you through. You can't always be on, and there always has to be a time when you lift each other up.
They've been in situations fighting for their country that we can't imagine
So, yes, there's parallels between that kind of teamwork. Full credit to them really. Pretty amazing bunch. Though quite scary in person!
After highs and lows, including recovering from breast cancer, where does your latest experience sit?
It's quite easily one of the best things I've ever done in my life. It got me to where I needed to be with my recovery, speeding it up and having something to aim for. So, I see it as being a massive stepping-stone for me to be able to lead the life that I love, which is having a family and being healthy.
I feel so fortunate and have so much gratitude that it's brought that back to me and at the same time it's reminded me of who I am. It reminded me about my inner core – I reconnected with that person.
What's next on your list of challenges?
I think I just need to ground myself, make sure I'm doing the basics well at home. While I was going through treatment, Jonno was propping me up, as well as the whole family. So, I need to get back up to speed with everyone.
And finally, are you tempted to get back in a boat?
I'd love to. Me, Jess [Eddie], Tash [Howard} and Baz [Moffat] sometimes talk about doing the Head of the Charles.
I live next to the river and can't help but look at it and think "that water looks nice". I can't help but imagine being out in a boat on that water.
Find out more about SAS: Who Dares Wins here.