British Rowing staff join North West clubs at inaugural conference
The conference took place on 8 February at the University of Chester, bringing club members and British Rowing staff together to discuss prominent topics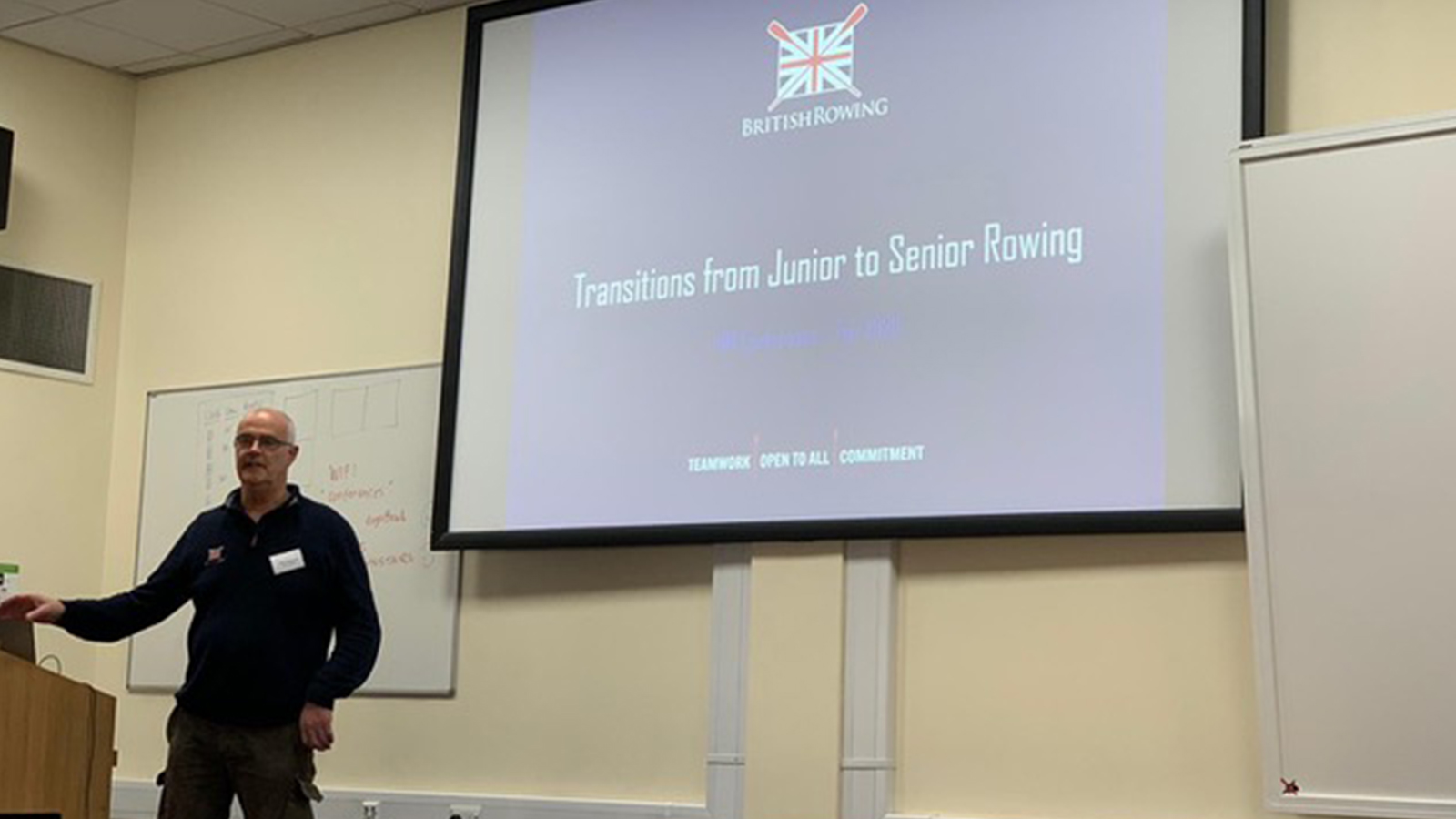 The conference programme was designed to appeal to club administrators, coaches, athletes, coxes, umpires, event organisers, welfare advisors and safety advisors, and was made up of three conference streams covering 'Safe and Effective Rowing', 'Thrilling Competitions' and 'The Well-Managed Club'.
The region was delighted to welcome Pete Sheppard, the GB Rowing Team's Chief Coach for U23s and Juniors, to describe the challenges and opportunities facing rowers in the transition from Junior to Senior Rowing and how British Rowing manages this pathway. Morgan Baynham-Williams, coxswain of the bronze medal-winning GB women's eight at the 2019 World Rowing Cup II, also provided insightful advice for coxes including essential skills and how to coach coxes to improve their effectiveness.
British Rowing staff members Chris Farrell and Paul Lorenzato were also on hand, leading sessions on helping clubs prepare for the surge of interest expected during and after Tokyo 2020. Clubs were provided with a checklist of items to consider and informed about British Rowing's Go Row Indoor Club programme, enabling clubs to use existing facilities to expand their rowing offer, connect with the wider local community, engage and attract new people members and generate additional revenue.
Regional Rowing Council committee members also led forums for Club Chairs, Welfare Officers and Safety Advisors. Delegates considered what makes a thrilling competition and heard about the plans for a 'North West Super Sprint Series' which will take place this summer across the region's regattas.
Clare Briegal, Chair North West Regional Rowing Council, said "We had a fantastic day, sharing ideas and learning from subject experts. I am delighted with the positive comments from the delegates and we are already discussing plans to hold another Conference in 2021."
Find our more about the North West Region and their activities at www.nwrowing.com.