Membership Survey results out
Phil Hornsey, Director of Membership and Rowing Community, summarises the record feedback we received from this year's Membership Survey.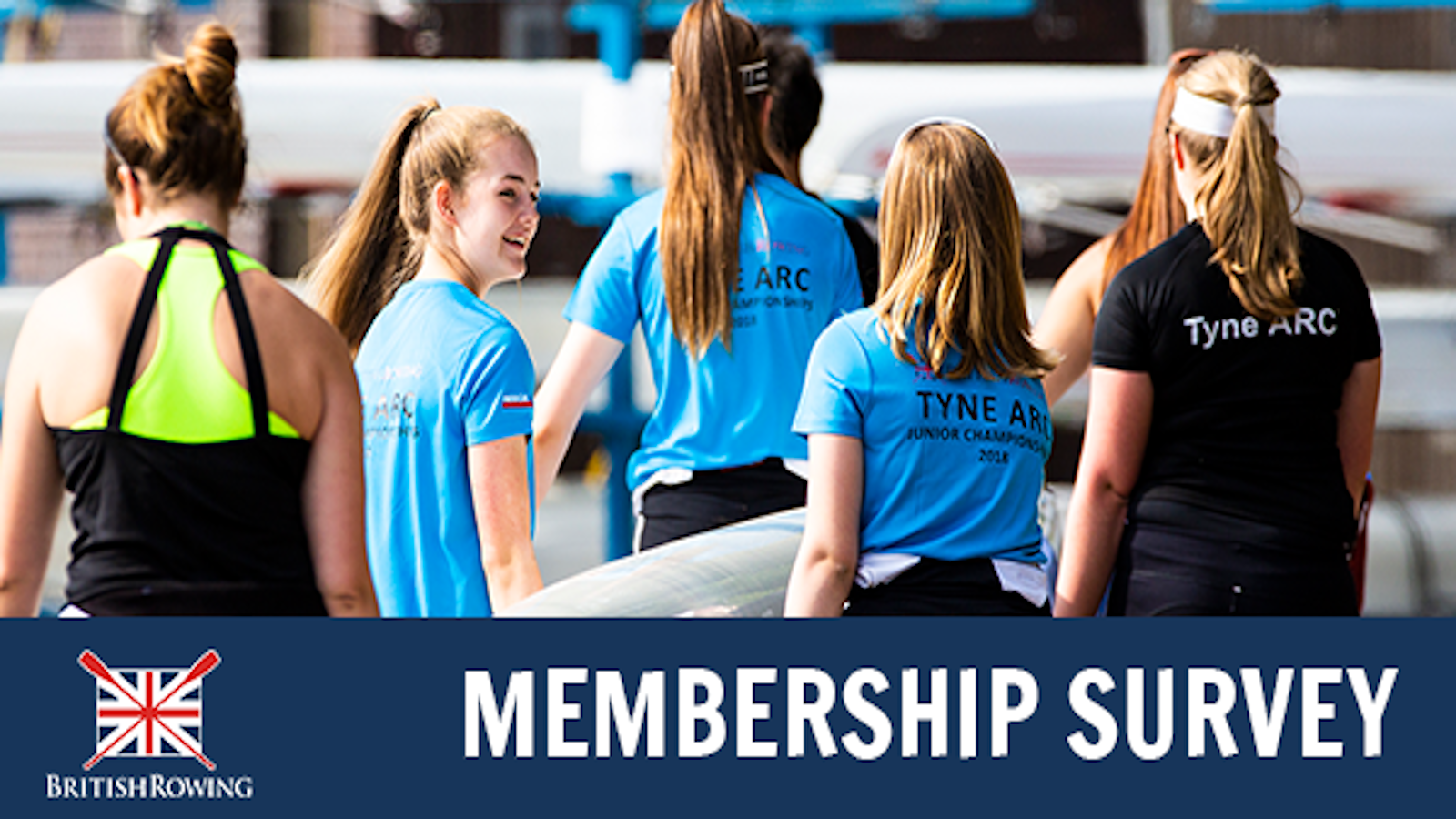 Thanks to everyone who completed the 2019 British Rowing membership survey. Phil Hornsey, Director of Membership & Rowing Community, shares the key results…
Firstly, thank you to all 2,013 of you who responded to the 2019 British Rowing membership survey. This was not only a record, but 50% more responses than we've ever had before. You certainly gave us lots to think about, especially through the 2,500 individual comments you left. We really appreciate the time and consideration you put into these, and we have read every single one!
For me, the most satisfying results from these surveys are always the ones that show how much our members love the sport. This year, 82% of respondents are currently rowing, and 93% would recommend a friend to try it, while 80% of respondents feel the sport is friendly and welcoming. These numbers have been consistently high for the last three years.
"I am proud because of what the sport has helped me achieve and this would not be possible without being a British Rowing member"

2019 survey respondent
When asked about British Rowing membership, 52% of respondents were satisfied or very satisfied (down 1% on 2018), and 12% were dissatisfied or very dissatisfied (also down 1% year-on-year).
Among the dissatisfied respondents, two themes came through in the comments. The first concern was the price of membership, which some members see as too expensive, and the second was around the time it takes for our staff to respond to queries from members.
Taking the latter first, the last 12 months have been unusual in that, during this period, we updated both our membership categories and the online system used to manage them. Because of this, our Membership Services team has had to deal with a higher volume of queries than usual. Even so, 90% of members who get in touch via email receive a response within one working day, and we're constantly looking at ways to improve this, based on your feedback. The good news is that this year's survey shows that 74% of respondents are happy, or very happy, with the service received from British Rowing staff when they contact us, compared with just 8% who aren't.
Overall, satisfaction levels on whether British Rowing membership offers good value for money are heading in the right direction, with 49% of respondents satisfied, or very satisfied – up 2% on 2018 – compared with 16% who are dissatisfied, or very dissatisfied – up 2% year-on-year.
As always, this survey provides lots of direction and action points. In 2020 we'll be looking at ways to attract more former members to re-join British Rowing, and putting more focus on supporting our affiliated clubs, especially in the lead-up to the Tokyo Olympics.
The next phase of enhancements to the Competition Framework are under way, and we're in the process of reviewing and improving how we communicate with the rowing community.
Make sure we can keep you up to date with all the latest from British Rowing – log in to your online account and check your email preferences, and be sure to add [email protected] to your list of safe senders.