Great Britain names 19-strong squad for 2019 European U23 Rowing Championships
The 2019 European U23 Rowing Championships take place in Ioannina, Greece, on the weekend of 7-8 September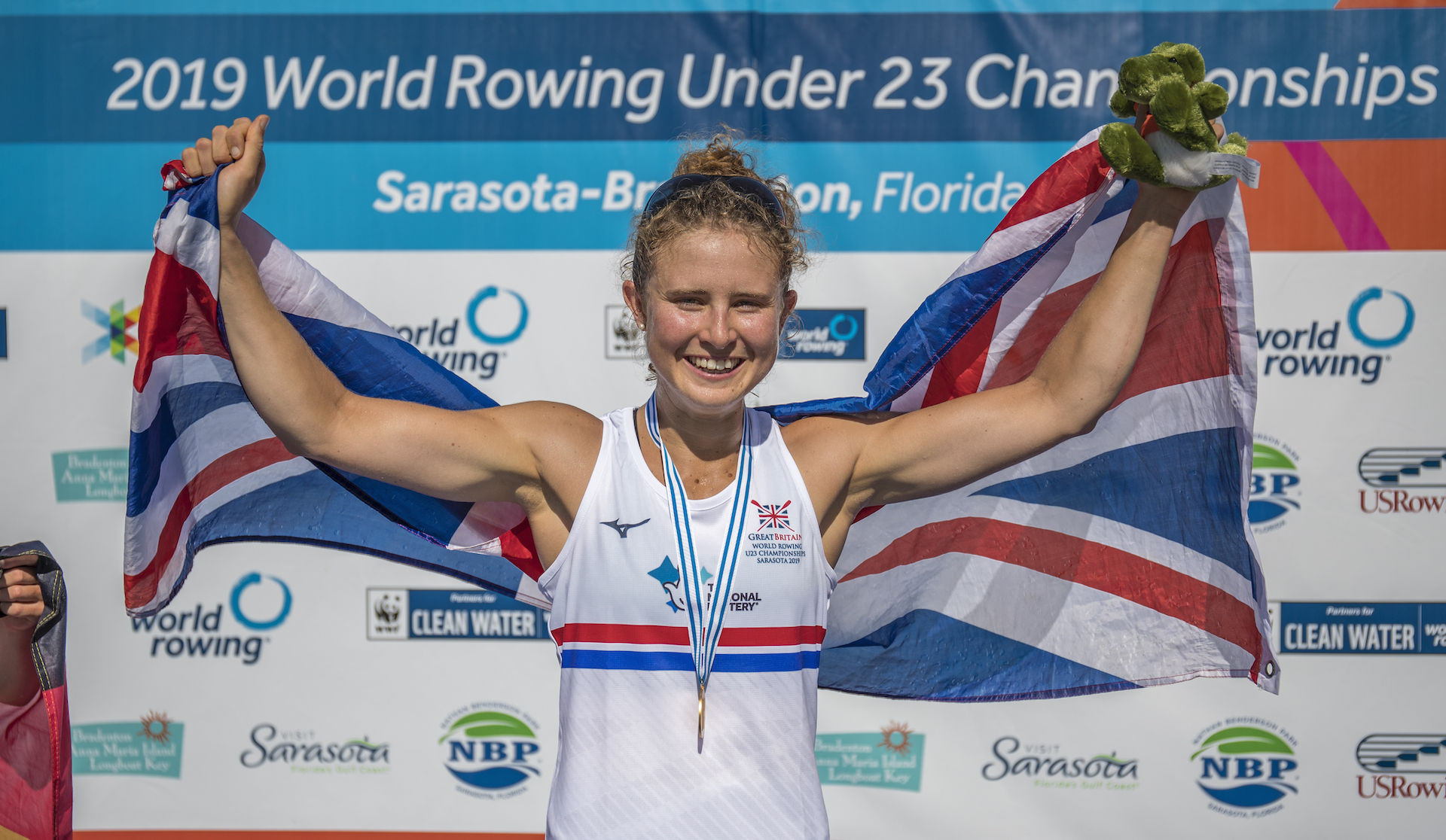 19 rowers, representing nine universities and rowing clubs, will race for Great Britain at the European U23 Rowing Championships in Ioannina, Greece from 7-8 September.
Two of the athletes were part of the squad for the 2019 World U23 Rowing Championships; Susannah Duncan will race in the lightweight women's single sculls after winning World gold in the same category, while James Snowball, who finished sixth in the men's pair, joins the men's eight for the European Championships.
You can find out more about the Championships at the World Rowing website here. To find out more about the pathways into the GB Rowing Team click here.
Great Britain team for the European Rowing U23 Championships – Ioannina, Greece (7-8 September)
Men's single sculls (BM1x)
Joseph Adamson (Chester-le-Street ARC)
Coach: Dan Harris (World Class Start Bath)
Men's double sculls (BM2x)
Nathan Hull (Queen's University Belfast BC)
Olly Dix (Leander Club)
Coach: Dan Harris (World Class Start Bath)
Men's eight (BM8+)
Dylan Mitchell (Oxford Brookes University Boat Club)
Dan Graham (Newcastle University Boat Club)
David Willcox (Newcastle University Boat Club)
Freddie Strawson (Newcastle University Boat Club)
James Snowball (Oxford Brookes University Boat Club)
Freddie Allinson (Newcastle University Boat Club)
Alfie Heath (Oxford Brookes University Boat Club)
Cameron Spurling (Oxford Brookes University Boat Club)
Ben Rich (cox) (University of London Boat Club)
Coach: Ben Murphy (Oxford Brookes University Boat Club)
Lightweight women's single sculls (BLW1x)
Susannah Duncan (Exeter University Boat Club)
Coach: Lauren Fisher (GB Rowing Team)
Women's double sculls (BW2x)
Zara Mulholland (Bath University BC)
Becky Wilde (Bath University BC)
Coaches: Dan Harris/Lauren Fisher (World Class Start Bath/GB Rowing Team)
Women's four (BW4-)
Rachel Heap (Leander Club)
Juliette Perry (Leander Club)
Helen Kirkpatrick (Imperial College BC)
Olivia Caesar (Leander Club)
Coach: Sam Tuck (Surrey University BC)