Entries open for 2019 Mizuno British Rowing Indoor Championships
Entries are now open for the 2019 Mizuno British Rowing Indoor Championships, taking place on Saturday, 7 December 2019 at the Lee Valley VeloPark in London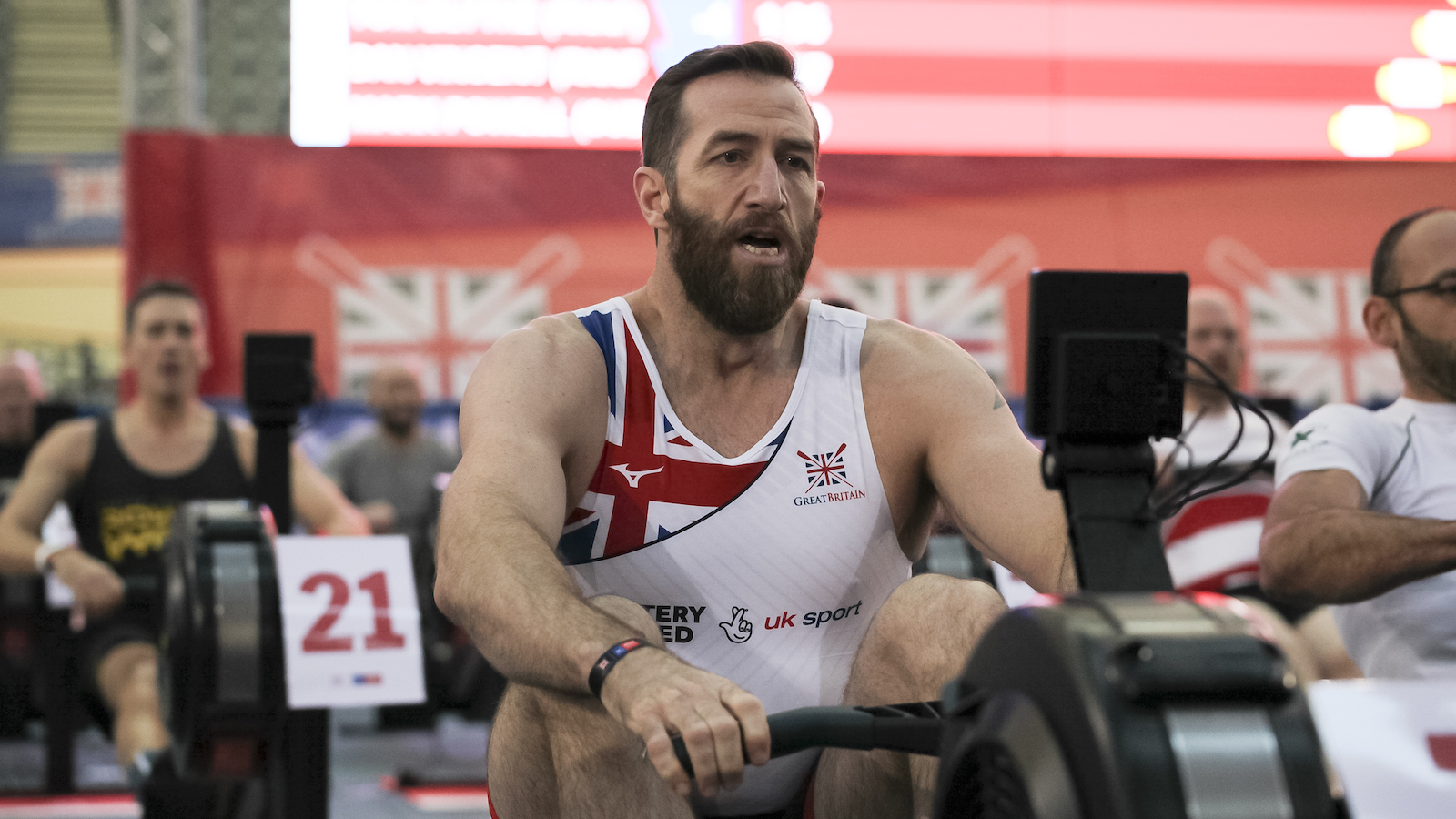 Competitors at the Mizuno British Rowing Indoor Championships (BRIC) can race the 500m sprints, 2,000m tests and frenetic 4,000m team relays, experiencing the electric atmosphere of the Lee Valley VeloPark. 160 Concept2 indoor rowing machines will be lined up and ready for an action-packed day as the velodrome welcomes first timers and indoor rowing pros, from 11 to 90 plus years at this unique one-day festival of indoor rowing.
Graham Benton, 12-time British Rowing Indoor Champion, said: "Every year, the Mizuno British Rowing Indoor Championships has an incredible atmosphere and really gives the competitors a chance to feed off the spectators' energy. It's the highlight of the indoor rowing calendar for me and something which I look forward to every year, particularly in such a special venue. There's nothing better than competing at your national championships, doing your best and hopefully coming away with a PB or even a medal!"
With over 1,800 competitors taking part at last year's sell-out event, you've got to be quick to book your seat at the biggest indoor rowing event of the year, whether you are taking on a personal challenge or want to support friends and family and soak up the energy of an indoor rowing event like no other. Spectator tickets are also now on sale, so don't miss out by getting your tickets early.
This year sees an updated approach to BRIC's adaptive indoor rowing events, with the introduction of both four and one minute events for each adaptive category. BRIC 2019 also brings the addition of IR1 and IR3 (Invictus Rowing) categories, creating a more inclusive event for Invictus indoor rowers. In total, these new races and categories result in a total of 13 more adaptive events throughout the course of the day, adding to the already comprehensive programme of adaptive races.
2018 Invictus Team UK Captain, Mark 'Dot' Perkins, said: "Competing at BRIC on my return from the Invictus Games in Sydney last year was perfect timing, enabling me to continue rowing competitively and to showcase this amazing sport to friends and family at home. Reflecting Invictus categories and race formats at BRIC this year will make it an even more open and welcoming event for adaptive competitors. The unique categorisation used in Invictus is so inclusive and the race format means that we all start and finish at the same time, so can all celebrate together at the end of each race."
Entries are open for indoor rowers of all abilities, so whether you're racing to become British Champion, aiming for a PB or taking on one last fitness challenge of the year, be sure to check out British Rowing's extensive indoor rowing training resources, including 8-week training plans and Go Row Indoor workout videos.