Inaugural British Rowing Beach Sprints heads to Sandbanks Beach, Poole
The British Rowing Beach Sprints will take place on Sunday, 11 August on Sandbanks Beach, Poole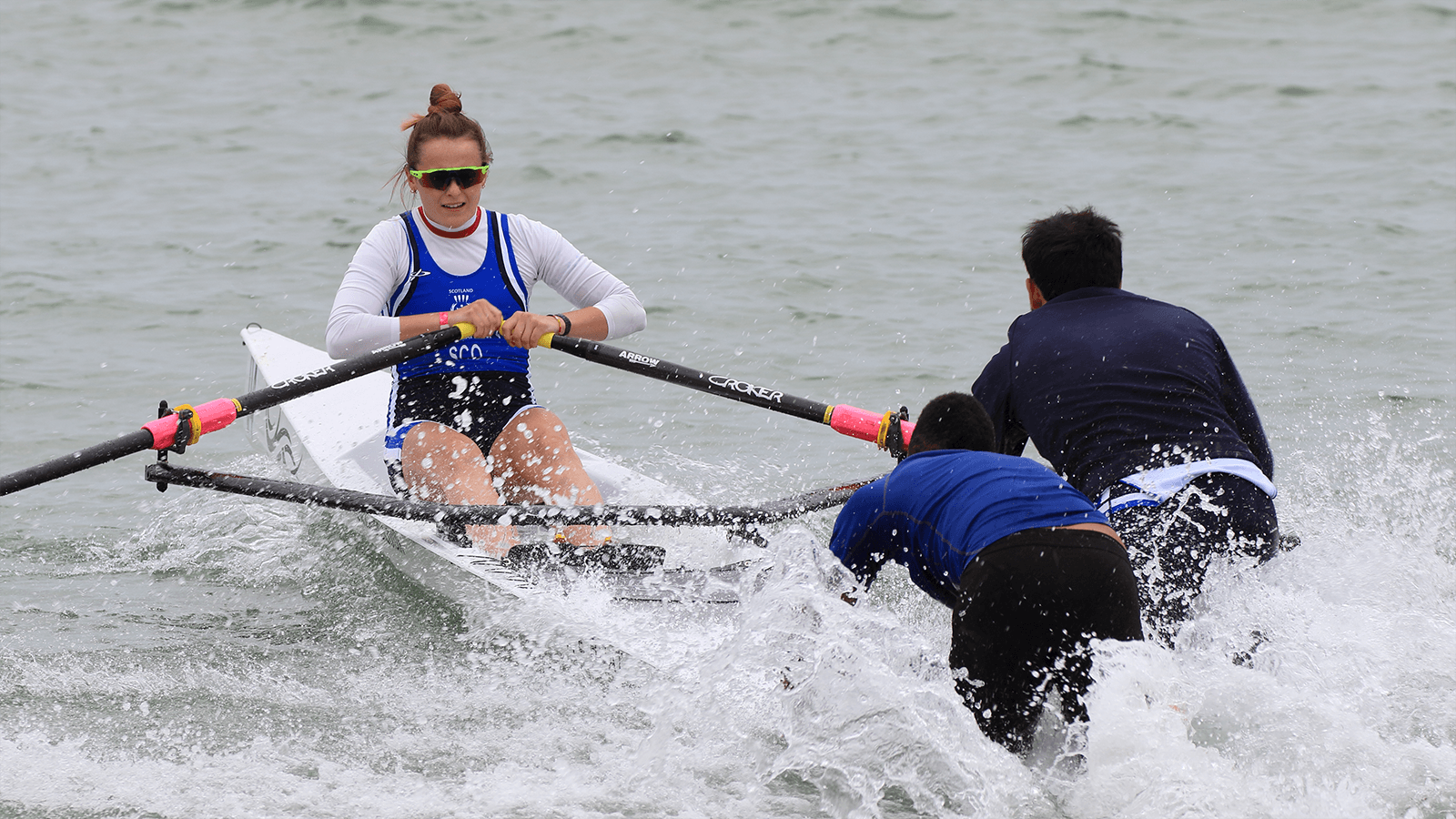 Sandbanks Beach is set to host the inaugural British Rowing Beach Sprints on Sunday, 11 August, following last year's successful Commonwealth Beach Sprints Regatta.
33 competitors will take on the sprint rowing event, which sees them race in a knock out competition. Crews will go head-to-head in solos and doubles starting on the beach and sprinting to their boats, which will be held in the water by boat-handlers. They will slalom out to sea for 250m before turning around the final marker buoy for a straight sprint back to the shore, where they jump out of their boats and run to be first to hit the buzzer on the beach.
This new format of the sport is fast becoming a crowd pleaser, with plenty of thrills and spills expected over the course of the day.
The Beach Sprints will also act as a selection event for Great Britain's team for the first ever World Rowing Beach Sprints Finals, which will take place in Shenzhen, China from 25 to 27 October 2019.
Spectators can catch all the rowing action on Sandbanks Beach from 9am until 4pm on Sunday, with finals starting at 1pm.
Unfortunately, due to weather conditions, the British Rowing Offshore Championships which was due to be held on Friday, 9 and Saturday, 11 August was cancelled.