Just Row Gloucestershire
Gloucester rower IndiaJane Jeffery would love everyone to enjoy the benefits of rowing – and she has set up Just Row Gloucestershire to do this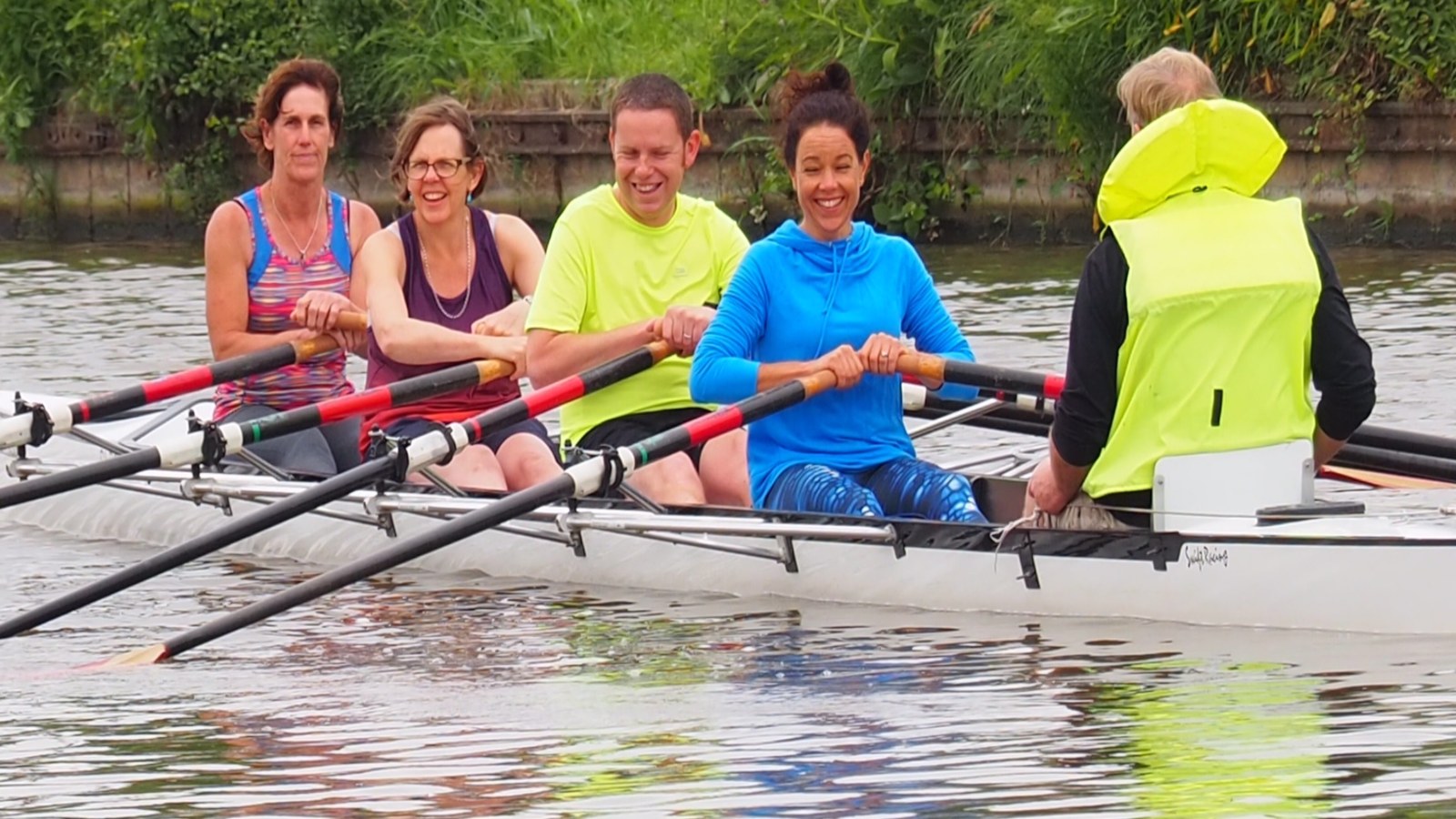 Since taking up rowing later in life, IndiaJane Jeffery has reaped the benefits of greater confidence, increased fitness and the camaraderie that the sport can bring.
Her mission is to share her love of rowing with everyone in the local community through her project Just Row Gloucestershire (JRG). So we asked IndiaJane about JRG below.
What made you decide to set up Just Row Gloucestershire?
IndiaJane: I felt the sport could help many of those less fortunate in life and give them the positive outcomes that all rowers know exist.
The idea is to engage with everyone we can – from cancer patients to young offenders, those with mental health problems, those with physical disabilities, those recovering from addiction, children excluded from school and so on. It's important that anyone who wants to row is able to do so without any barriers getting in the way.
Our aim is to create a safe, fun and supportive environment for people to come, participate, meet people, learn something new and gain from the array of benefits that rowing offers including fitness, confidence and team-building, mental and physical health, rehabilitation and, of course, friendship.
What do you think it is that makes rowing a great sport for everyone?
Rowing can be taken up at any age and can continue right through to old age. The low impact on the body enables those in their 80s and in some cases 90s to continue in the sport and even race.
Incredible friendships are formed in a crew boat, sometimes very intense ones due to the complex nature of the technical side of the stroke. But one of the most important observations that I have witnessed multiple times is the confidence that is built over short periods of time. Whether it is mastering small parts of the technique, building fitness or just enjoying the company of others, there is a definite correlation between rowing and confidence.
Our aim is to create a safe, fun and supportive environment for people to learn and gain from the benefits that rowing offers
Also, rowing requires no innate special skills or abilities – I think it is true that, for almost everyone, all the skills you need to enjoy rowing – at a club level at least – can be taught and acquired over time. It is simply a learning process.
What sort of response have you had from Gloucester RC members?
So far, it has been great. Quite a few members have been involved in the various taster sessions. For example, some local GPs intend to prescribe rowing as therapy through the NHS. We have already taken children from challenging backgrounds on a tank at Hereford Rowing Club (who gave us the tank to use free of charge – thanks Hereford!) so that we could show them what rowing is all about, before getting them on the water.
In five years' time, where would you like Just Row Gloucestershire to be?
We have a one year, three and five year plan. At the end of this year, we'd like to have three organisations signed up to JRG and rowing out of the Gloucester Boathouse. Currently, we have the NHS, Macmillan Cancer Support and are working with Young Gloucestershire. By the end of our third year, we would like to have opened it up to a more organisations and minority groups including those with physical disabilities.
The five-year goal is to reach out to other counties and help set up similar initiatives at local clubs and to have any section of the community that wishes to row, regardless of circumstances.
If you would like to get involved or find out more, then you can get in touch with IndiaJane Jeffery at [email protected]