Great Britain team for 2019 J16 GB v France match announced
The 2019 J16 GB v France match will take place in Nottingham on Thursday 11 July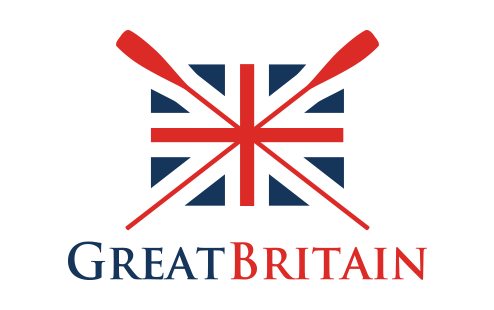 Fifty-six junior rowers will compete for Great Britain in the annual J16 match against France, to be held at the National Water Sports Centre in Nottingham on Thursday 11 July.
This marks the 39th time that GB's Juniors have faced off against their French counterparts – a fixture that has seen many rowers win their first GB vests over the years.
GB have been victorious in seven of the past eight clashes, winning by nine races to four in 2018 and eight races to five in 2017.
Spectators are welcome at the event, which will take place from 10am to 12.30pm.
GB team for J16 match versus France
Junior Men
Men's single scull (JM1x)
Harry Fletcher (Kingston Grammar School)
Coach: Ed Green
Men's double sculls (JM2x)
Marlow DePeza-Purvis (Lea RC)
Sam O'Connor (Lea RC)
Coach: Mark Cushway
Men's quadruple sculls (JM4x)
William Kelly (Tideway Scullers School)
Finn Regan (Tideway Scullers School)
Albie Oliver (Tideway Scullers School)
Gabriele Woolmer (Tideway Scullers School)
Coach: Jonathan Williams
Men's coxless pair (JM2-)
Wilder Fulford (Westminster School)
Willem De mol van otterloo (Westminster School)
Coach: Nick Wilde
Men's coxless four (JM4-)
Ashley Geddes (Aberdeen Schools RA)
Oscar Forbes (Aberdeen Schools RA)
Archie Innes (Aberdeen Schools RA)
Matthew Hughson (Aberdeen Schools RA)
Coach: Bryan Steel
Men's coxed four (JM4+)
Nirav Tomasi (Westminster School)
Oliver Ellis (Westminster School)
Charles Cartisser (Westminster School)
Manal Pandey (Westminster School)
Caspar Griffin (Westminster School)
Coach: Nick Wilde
Men's coxed eight (JM8+)
Thomas O'Sullivan (St Paul's School)
Rehan Ackrim (St Paul's School)
Max Gillard (St Paul's School)
Deni Galay (St Paul's School)
Jasper Parish (St Paul's School)
Alexander Grundy (Eton College)
William Ferguson (Eton College)
Harry Stevens (Eton College)
Cal Gorvy (Eton College)
Coach: Sam Lapage
Junior Women
Women's single scull (JW1x)
Zoë Scheske (Tideway Sculler's School)
Coach: Rhona MacCallum
Women's double sculls (JW2x)
Trudie Marks (Headington School)
Claudia Rossington (Headington School)
Coach: Ryan Demaine
Women's quadruple sculls (JW4x)
Della Luke (Henley RC)
Isabelle Cotten (Henley RC)
Georgina Pollard (Henley RC)
Holly Cookson (Henley RC)
Coach: David Lister
Women's coxless pair (JW2-)
Emily Milne (Glasgow Academy)
Orla Johnson (Glasgow Academy)
Coach: Iain Somerside
Women's coxless four (JW4-)
Molly Fennell (Marlow RC)
Ella Marsh (Marlow RC)
Eloise Brindle (Marlow RC)
Molly Newman (Marlow RC)
Coach: Enya Meadows
Women's coxed four (JW4+)
Olivia Fisk (Marlow RC)
Emma Daniell (Marlow RC)
Amy Furlonger (Marlow RC)
Isabella Checkley (Marlow RC)
Amelie Hamilton (Marlow RC)
Coach: Enya Meadows
Women's coxed eight (JW8+)
Daisy Rolstone (Henley RC)
Laoise O'Donohue (Henley RC)
Natalie Schoenmakers (Henley RC)
Josie Sawbridge (Henley RC)
Mia Vickerman (Henley RC)
Ursula Cornelius (Tideway Scullers' School)
Mary McWilliam (Tideway Scullers' School)
Alyeska Cook (Tideway Scullers' School)
Emilia Regan (Tideway Scullers' School)