Rowers delighted in Scotland at the British Rowing Masters Championships
Strathclyde Country Park provided a stunning backdrop to the 2019 British Rowing Masters Championships held on 15 and 16 June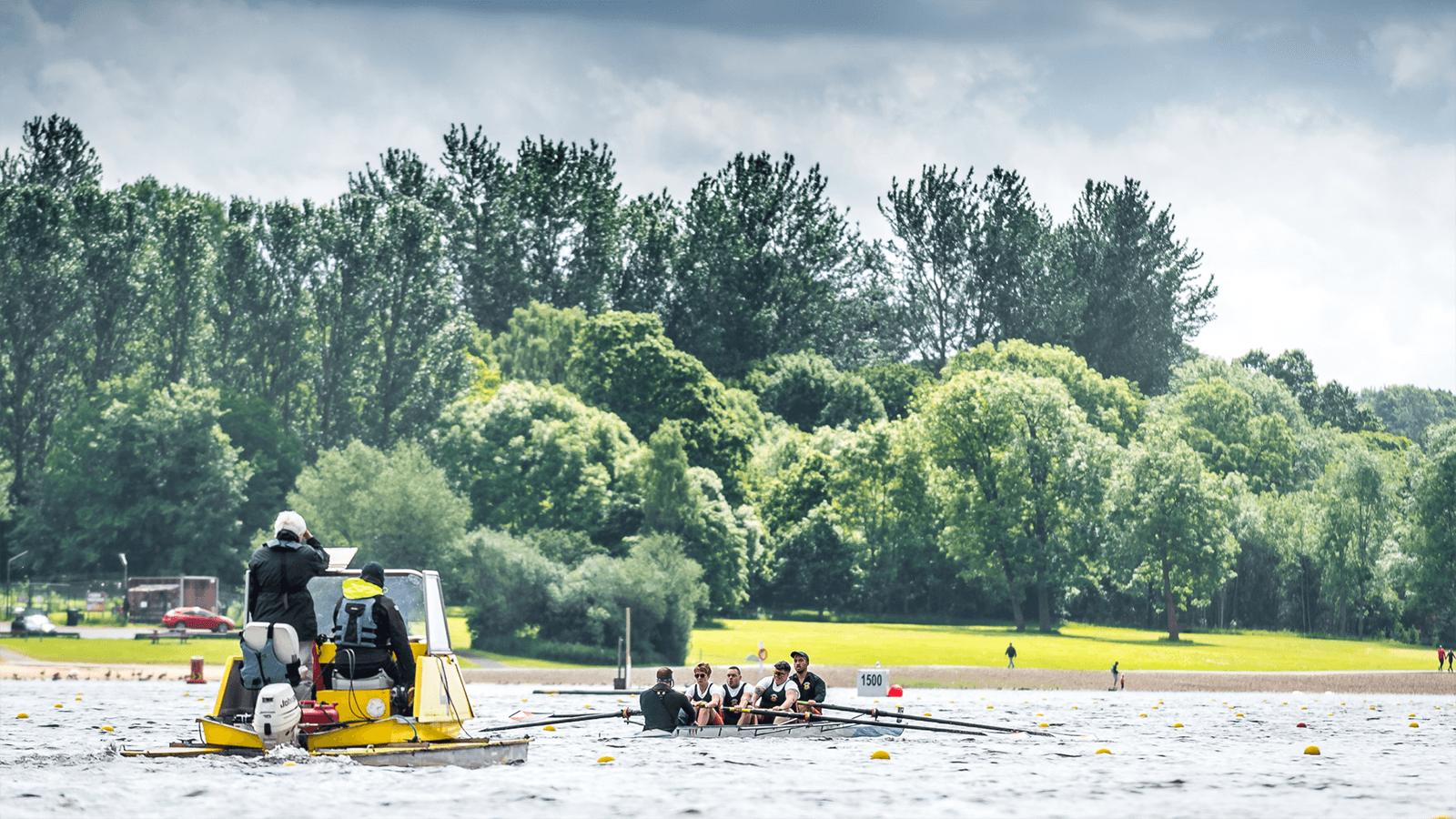 Under a mixture of blue skies, sunshine and rain clouds, rowers delighted at Strathclyde Country Park with an action-packed weekend of rowing at the 2019 British Rowing Masters Championships.
444 crews from 81 clubs travelled from across the country in a competitive weekend of rowing, with supporters lining the banks to cheer their clubs down the 1,000m course.
The photo finish camera was put to good work throughout the Championships with races needing it to determine places, showing the competitiveness of racing across the weekend. There was even a dead heat, with two silver medals awarded to Tees RC and Durham RC in the open G/H quad.
Large entries from Bewl Bridge RC, London Otters RC and Durham Amateur RC, saw them all regularly on the podium throughout the course of the weekend but it wasn't quite enough to put them in the running for the Victor Ludorum.
In joint third place for the title, was Stirling RC and York City RC, with St Andrew BC in second.
Star Club, on their road to the World Masters Championships in Budapest later this summer took the title and winners of the Victor Ludorum.
Christopher Anton, Chair of the Organising Committee said, "We have had a wonderful weekend at Strathclyde Country Park. It was brilliant to see so many clubs from across the country racing, giving it a true national championship feel.
"The racing on the water has been exceptional and the facilities, first rate. I would like to thank Scottish Rowing for their warm welcome. I've heard so much positive feedback about Strathclyde from competitors, umpires and volunteers.
"A huge thank you must go to the dedicated army of volunteers who give up their time to make the Championships a great experience for everyone involved."
The next national championship event to be held is the British Rowing Junior Championships from 19 to 21 July at the National Water Sports Centre, Nottingham.