Entries open to the British Rowing Offshore Championships and Beach Sprints Championships
Sandbanks Beach will host the British Rowing Offshore Championships again this August along with the inaugural British Rowing Beach Sprints Championships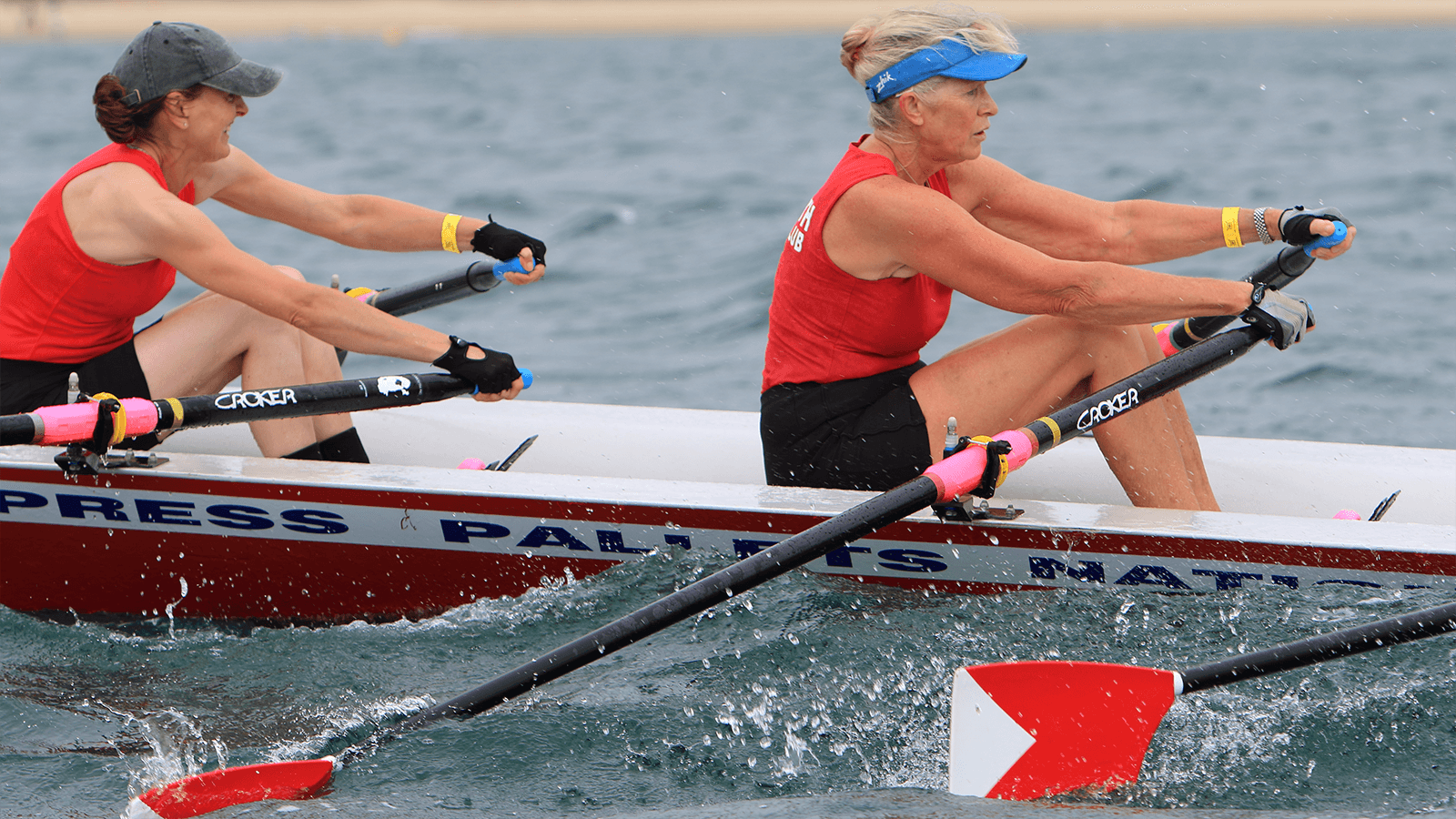 Entries are now open to the British Rowing Offshore Championships and the British Rowing Beach Sprints Championships, offering a chance to experience the best of coastal rowing in a stunning location.
British Rowing's flagship coastal rowing competition, the Offshore Championships, returns to Sandbanks Beach, Poole, Dorset on Friday, 9 and Saturday, 10 August.
The Offshore Championships will see competitors have a standing beach start before jumping into their boat and rowing out to sea, along the 4km or 6km courses, in open and women's singles, open, women's and mixed doubles, and open and women's coxed quads.
Following last year's successful Commonwealth Rowing Beach Sprints, the British Rowing Beach Sprints Championships will take place on Sunday, 11 August.
The Beach Sprints is a short event, with crews starting on the beach before sprinting to their boats and rowing out to sea along a 250m course, before returning to shore and running up the beach to hit the buzzer and stop the clock. Crews can race in singles or doubles for both open and women's categories, as well as a mixed double.
"Beach Sprints are incredibly fun and exhilarating! It's fast, furious, and you can hear the cheer from your teammates and crowds the entire time."
Meghann Jackson – Canada
The weekend is a celebration of coastal rowing and aims to support the development of coastal rowing across the country.
Entries are open via BROE2 and will close at 13:00 on Tuesday, 23 July 2019.
Don't miss out on taking part at this fantastic festival of coastal rowing, enter now!
Great Britain will be using this year's British Rowing Offshore Championships as a seeding event for the FISA World Coastal Championships in Hong Kong from 1-3 November.
The British Rowing Beach Sprints Championships will be used as a selection event for the 2019 World Rowing Beach Sprint Finals, in Shenzhen, China from 25-27 October. To view the selection policy, click here.