UK Coaching Week, 3-9 June: building stronger communities in cities
Share your #GreatCoaching experiences during Coaching Week to recognise and celebrate your rowing coach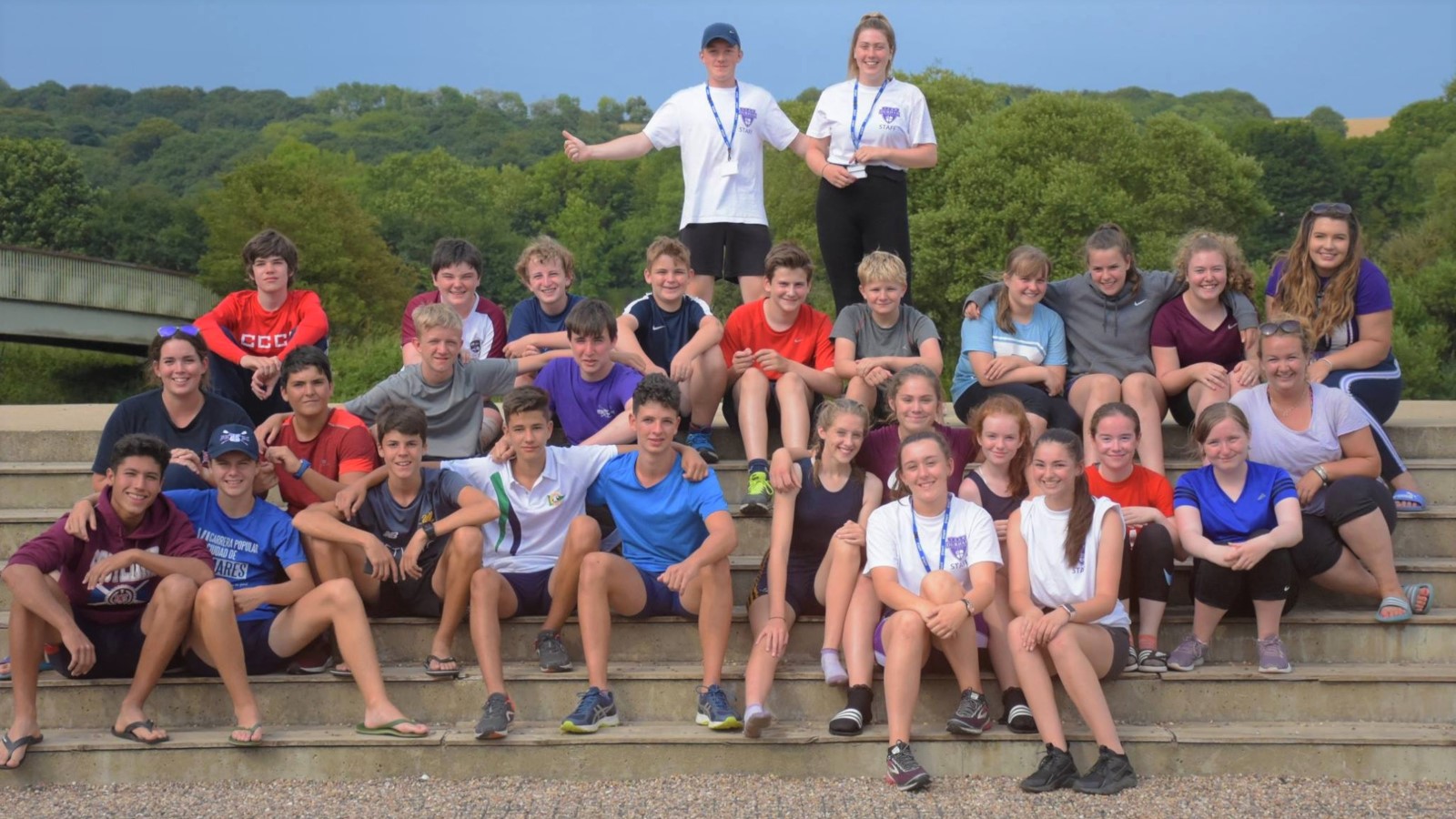 As part of 2019 Coaching Week, UK Coaching is spotlighting six areas where #GreatCoaching can help bring about a healthier, more active, cohesive and safer society.
They are:
Spotlighting coaches playing a pivotal role in building stronger communities in cities
Showcasing coaching as a catalyst for crime prevention
Revealing coaching as a driver for combatting loneliness
Showcasing how coaching is helping to integrate communities
Demonstrating how coaching can help disabled people grow in confidence and independence
Demonstrating how coaching can create the conditions for today's communities to thrive.
To support these six areas, we'll be sharing the stories of rowing coaches reflecting some of these themes. First up is building stronger communities in cities.
Amy McCarthy is one of four Henley Royal Regatta Charitable Trust (HRRCT) Coaches, undertaking a two year part-time postgraduate course while also coaching juniors for 20 hours a week.
Based at the City of Sunderland Rowing Club, McCarthy works with five local schools, engaging the juniors in a series of indoor rowing sessions.
McCarthy said: "The project is focusing on working with younger kids in schools (years 7 and 8) to assist in creating a sporting habit through to their GCSEs and hopefully beyond education.
"These kids are extremely enthusiastic, especially when engaging in a sport they otherwise have not had access to.
"The project aims to work with kids who are from BAME backgrounds, or who have access to the likes of pupil premium and free school meals. This helps us encourage participation from all backgrounds with relevant support networks making rowing accessible to all.
"Rowing provides them with a new sense of responsibility that other sports cannot offer. It has increased leadership qualities and communication skills. They have taken to coaching each other to achieve a competitive element e.g. a quicker time or a further distance when working in teams."
McCarthy's 'Tokyo 2020 mission' is to increase community development and achieve higher participation rates across clubs and competitions.
She said: "This entails all local schools in Sunderland rowing the distance from Sunderland to Tokyo – approximately 9,294,000 metres. So far, the schools have completed 504,599 meters just by working with me.
McCarthy believes passionately that rowing can really increase community cohesiveness
"PE teachers are now taking this initiative to create their own indoor rowing challenges to help clock up the distance. We will also be including metres covered by City of Sunderland Rowing Club juniors to help achieve this total by the Tokyo 2020 Olympics. This emphasises the team effort between the club and the schools to achieve this distance together."
McCarthy believes passionately that rowing can really increase community cohesiveness.
"Not only does it decrease stigma associated with the social class of the sport, but it also provides a sense of belonging to a community of others who share the same common goals and enjoyment."
She added: "I had no knowledge on the sport until my school entered me into the Get Going, Get Rowing indoor competitions organised by The Tony Blair Sports Foundation and Gateshead Council.
"By going into schools and increasing the awareness of rowing – and the benefits – I feel I have started to show that rowing is really open to all by helping local children to enjoy it."
Join British Rowing and UK Coaching by celebrating Coaching Week from 3-9 June 2019 and help bring #GreatCoaching to every community in the UK. For more info, click here.  
If you'd like to try coaching then British Rowing can help support your development. Check out our courses here.