Celebrating Volunteers' Week, 1-7 June
Volunteers' Week is a fabulous opportunity to thank all the people who make rowing possible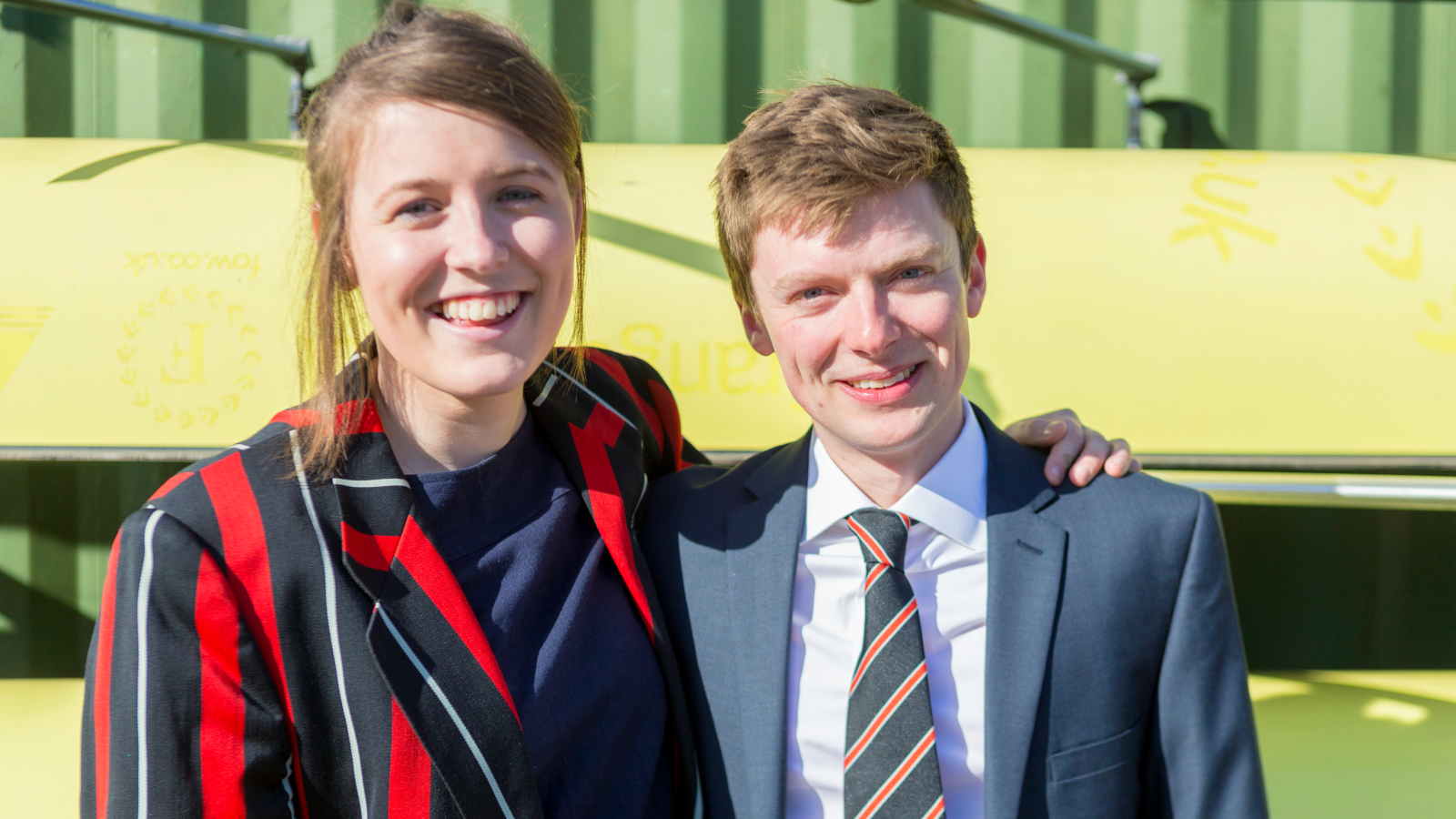 Volunteers' Week spotlights the fantastic contributions that people make up and down the country. Led by the National Council of Voluntary Organisations (NCVO), Volunteers' Week is a way of thanking everyone who gives their time to help out, with over 11 million doing this at least once a month in the UK during 2017/18.
In rowing, the annual British Rowing Volunteer of the Year Awards acknowledge the many volunteers that contribute to our sport.
This year's overall Volunteer of the Year Award winners were Martha Nutkins and Tom Hallett who transformed Derby Rowing Club by growing and diversifying its membership.
Derby has blossomed into a dynamic and welcoming rowing centre for the whole community with the men's squad doubling in size and the women's section expanding over the last year.
Historically, the club has found it hard to retain new rowers from learn-to-row courses but thanks to Martha and Tom, together with many willing volunteers and coaches, this has all changed.
Running back-to-back learn-to-row courses from spring to September led to 68 people trying out the sport. The retention rate was an impressive 82% and these new members are revitalising the club with fresh ideas, friendly faces and a really positive approach to the sport.
"Derby RC is like a different place, the clubhouse is booming and the atmosphere is amazing," said Martha. "The newer members have brought in a community-spirited culture. For the first time in years, we are regularly running fundraising events for new equipment. It really is just a joy to be at Derby Rowing Club at the moment."
So what was the secret?
"Friendship and a lot of laughter," said Martha. "Our learn-to-row sessions were fun, and a fantastic bond was formed between all of the members, new and old. I met some of my best friends last summer and it really became a big family."
Tom added: "Each course would start together and progress together, and you'd see them gradually start to help each other. We did things like a 'graduation ceremony' at the end including scratch races in eights and a BBQ which gave a real sense of achievement and welcoming into the club."
But the key lesson, he says, is to have a clear route of progression for all the new rowers, regardless of ambition, age or ability.
Derby RC is like a different place, the clubhouse is booming and the atmosphere is amazing
"We found that where we had a squad already in place, things flowed naturally and we had the high retention rates. When there wasn't a clearly defined progression route, we had people drift away.
"We identified that we had a lot of new demand for recreational rowing, but didn't have an existing structure. So now there's a clear pathway for those who wish to go down this route with the club."
Courses were promoted on social media and also on local websites to reach a wider audience – Martha and Tom were invited to talk about the club on Radio Derby. "I now know that I shouldn't give up my day job for a radio career, but it was great to be able to showcase Derby RC," said Martha.
Their efforts to share their love of rowing to prospective members has also had unexpected outcomes.
"I was surprised with how much it made me reconnect with the sport," added Tom. "Personally, I'd forgotten how incredibly exciting it can be, particularly in the early days when it's the small things that mean the world. Things like moving up from Macon blades or coming off floats for the first time."
Get involved with Volunteers' Week
Volunteers' Week is the perfect time to think about everyone who helps out at your club or who has helped your career. Why not thank them personally or give them a shout out on social media?
Share your best volunteering pictures on Twitter and Instagram using #VolunteersWeek and @BritishRowing – we would love to see your photos.
Last year #VolunteersWeek trended on Twitter worldwide – let's make it happen again!
Look out for the 2019 Volunteer and Coach Award nominations
Why not nominate someone at your club for the 2019 Volunteer and Coach Awards? It's a fantastic opportunity to celebrate and thank the amazing people down your rowing club. Nominations open soon.
Find out more about Volunteers' Week here.