Shoreham rowers take on 100km Ringvaart Regatta in the Netherlands on 22 May
A dream team from Shoreham are training hard for the 100km Ringvaart Regatta in memory of their friend Becky Povey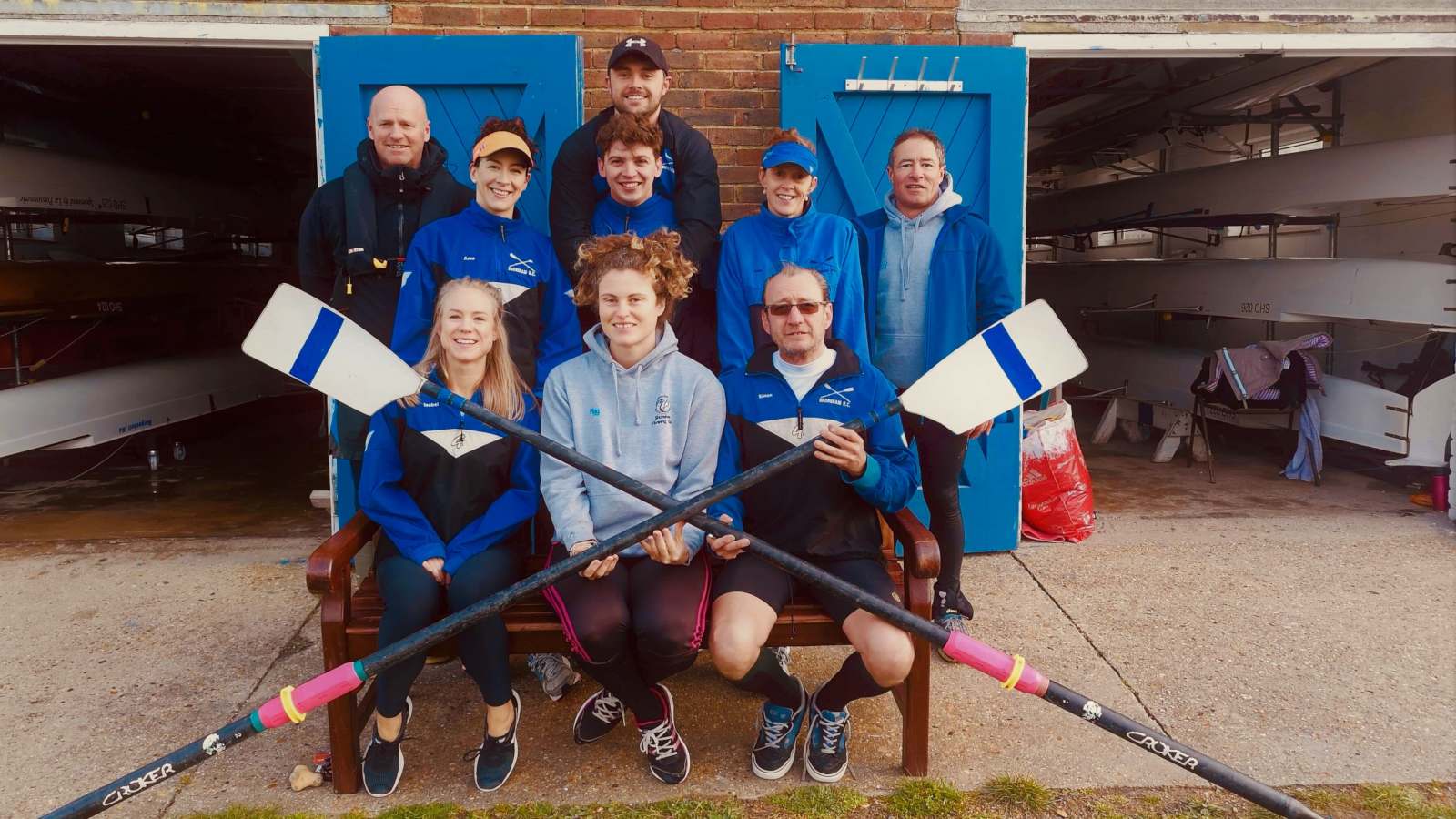 A mixed crew from Shoreham RC have set their sights on the EY-Parthenon Ringvaart Regatta, a100km race in the Netherlands on 22 May, after unexpectedly winning their category at last year's Boston Marathon. The crew is raising money for The Brain Tumour Charity in honour of their friend Becky Povey, who tragically passed away in 2015, aged 24.
The regatta attracts over 150 crews from all over the world with the course starting in Leiden and finishing in Delft.
We talk to crew members Will McGrath and Toby Strevens about the 100km challenge.
Where did the idea to do the Ringvaart Regatta come from?
Will McGrath: Adam, one of the Boston Marathon crew, enjoyed seeing everyone in pain so much after the event that he went and found us just the thing to make us feel motivated again. Initially, our behinds and our hands said no, but then we started to appreciate just how much of a sense of achievement we had all had from the Boston Marathon.
Endurance rowing is something different. You can work together, fine-tuning things over long periods of time and sharing the satisfaction, rather than going hell for leather for 10 minutes and blaming someone for catching a crab while you watch the next crew row past you! So why wouldn't we want to give it a go?!
We're a bunch of amateur rowers from a small coastal club, all with day jobs
What will be the main challenges?
Will: Dealing with blisters, sore bums and backs, cramps and getting enough food and water in, while trying not to stop for too long.
A few of the guys in the crew have done endurance stuff before, not so much in rowing but things like an Ironman and cycling across the States – but that isn't all of us. We're a bunch of amateur rowers from a small coastal club, all with day jobs, trying to find time to get all eight of us, plus our dedicated coxswain in the boat or on the rowing machines together. It's a tough one but we can only do what we can.
We set out with a training programme, starting one hour together, then two, then three, four etc, but it's so hard to keep to. We mix ergs and water sessions and have to stay flexible with the tide and weather which can be tricky in Shoreham. Honestly, you can never train enough for these challenges; it only becomes slightly easier the more you do.
Mental preparation is probably the trickiest thing, as I'm sure this race will find the limits of our physical and mental capabilities. We're a fun crew who get on well though and this will help to get us over the inevitable hurdles.
Becky has a big place in our hearts and is still sorely missed every day
What will your strategy be on the day?
Will: In the Boston Marathon we stopped every hour for two minutes, then bow four would row on light while stern four sorted themselves out, then vice versa. This worked really well and broke the problem down into lengths that were equivalent to a normal training session – which is easy, right? After all eight to 10 intervals sounds a lot less than 100km.
Swapping seats is an ongoing debate, but we're going for the option to stay put and keep training on one side as we don't want to have blisters all over our hands. We will have some pairs who are ready to swap as a 'just-in-case', should some severe cramping or back pains etc set in. It's all about working together and good communication.
A final word on Becky
Toby: There are many ways to describe Becky but I'd say the main one is gobby! She helped multiple crews win championships and our very own senior women won consecutive CARA championship titles.
Becky has a big place in our hearts and is still sorely missed every day. It was a big shock when she was diagnosed with her tumour, but in true Becky spirit, she never let it affect her. She always stayed so positive and helped out as much as she could.
To support the Shoreham rowers and find out more about their mammoth row, click here.