Para-rowing squad gets set for final trials ahead of the racing season
Great Britain's Para-rowers will be on the water this week as they race against each other and the clock in the final trials ahead of the racing season. Chief Coach, Tom Dyson reflects on the weekend ahead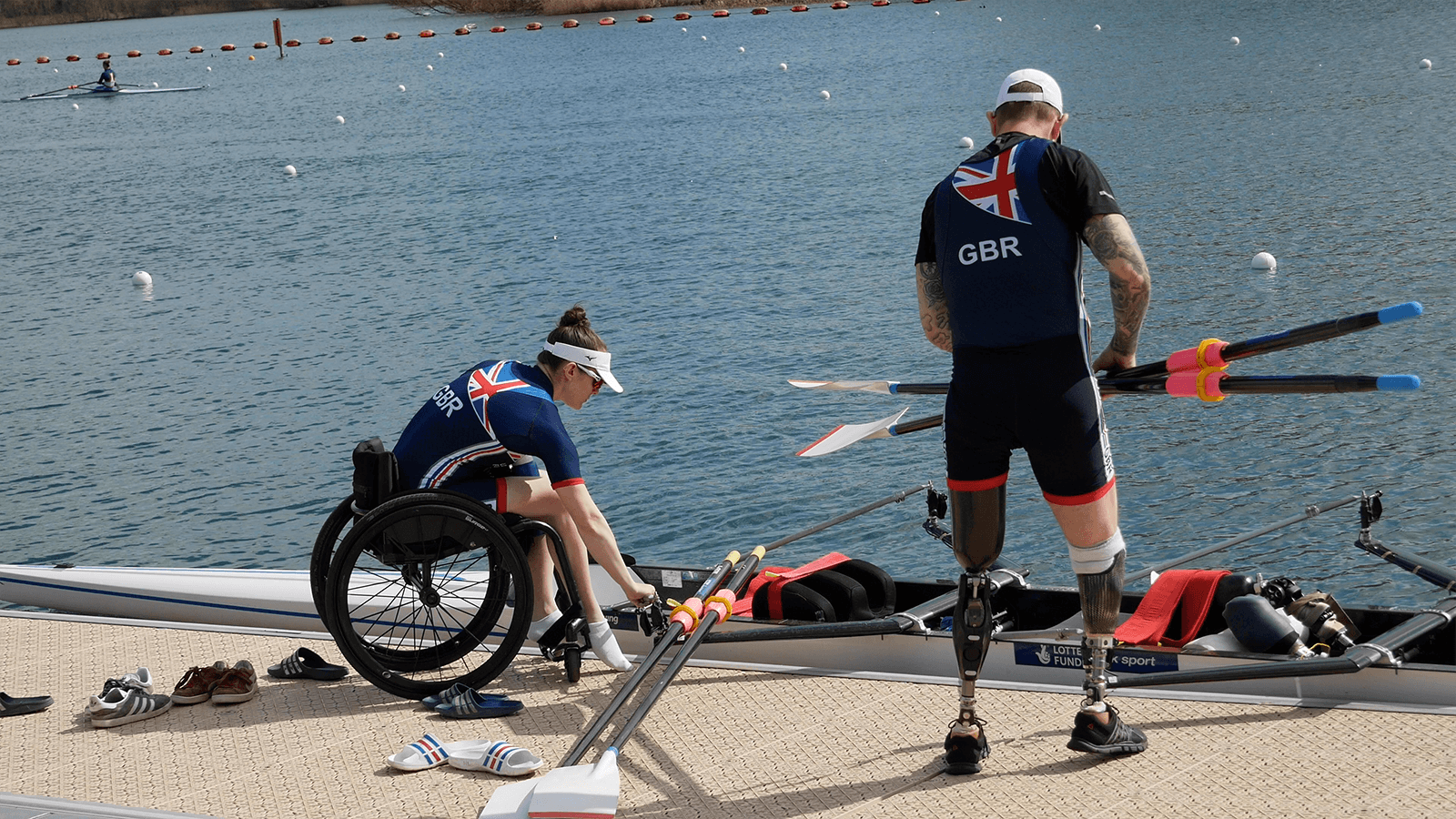 Select members of the GB Rowing Team Para-rowing squad will be racing this weekend, against each other and the clock, in a bid to impress selectors ahead of an important summer of racing, with qualification for the Tokyo 2020 Paralympic Games on the line.
Testing will take place in pairs and singles to see how the rowers have developed over the winter training period and if they have enough boat speed to be selected to represent Great Britain at the first regatta of the season, Gavirate International Regatta, which will be held on the 18 and 19 May.
Tom Dyson, Chief Coach Paralympic Programme said: "This is a really important testing phase for us as we look to set crews for the first international race of the season.
"What you are looking for is rowers who have been able to develop throughout the season and can show consistency in their speeds. It also allows us to build up a picture of the squad as a whole and how they are progressing against each other.
"Due to some illness, a number of rowers won't race this weekend but it's a good chance for those who are on the water to set down a marker and show the rest of the squad where they are at.
"As a selector, it's always difficult making decisions, as you know that someone will be disappointed. That's the hardest part. But I need the rowers to trust in the process and know that, as a coach, you are there to put the fastest crew on the start line. You are dealing with people who have put in a lot to get to this point, who have spent a lot of time away from family and friends, and have put their body on the line, so you need to be aware of this when delivering the news. It's never an easy thing to do."
>>> Hear what it means to the athletes training towards  the Tokyo 2020 Paralympic Games
With qualification for the Tokyo 2020 Paralympic Games at stake at the World Rowing Championships this August, it's a big season for the Para-rowing squad.
Dyson added: "We've got a strong squad that are working well together and pushing each other on. However, Para-rowing is getting even more competitive, so we need to stay focused and keep working hard to make sure the whole squad is in the best possible place to try and secure Tokyo 2020 qualification spots at the World Championships."
However, even with preparations in full swing for Tokyo 2020, there's still time for someone with the right experience and capabilities to book their ticket on the plane.
"We are still looking for a female rower who classifies in the PR1 category," said Dyson.
"We know that they are out there, if we can find them in the immediate future, we believe we still have the opportunity to get them in a strong enough position to try to qualify for Tokyo.
"Identifying talent in Para-sport is difficult, but we have a proven track record of bringing people into the squad and turning their potential into podium success in a short amount of time, so we are still hopeful we can do the same for the PR1 female category."
To find out more about Para-rowing and if you have what it takes to join the squad, click here.