Home International Regatta selection for England
July's Home International Regatta is an important stepping stone along the England Talent Pathway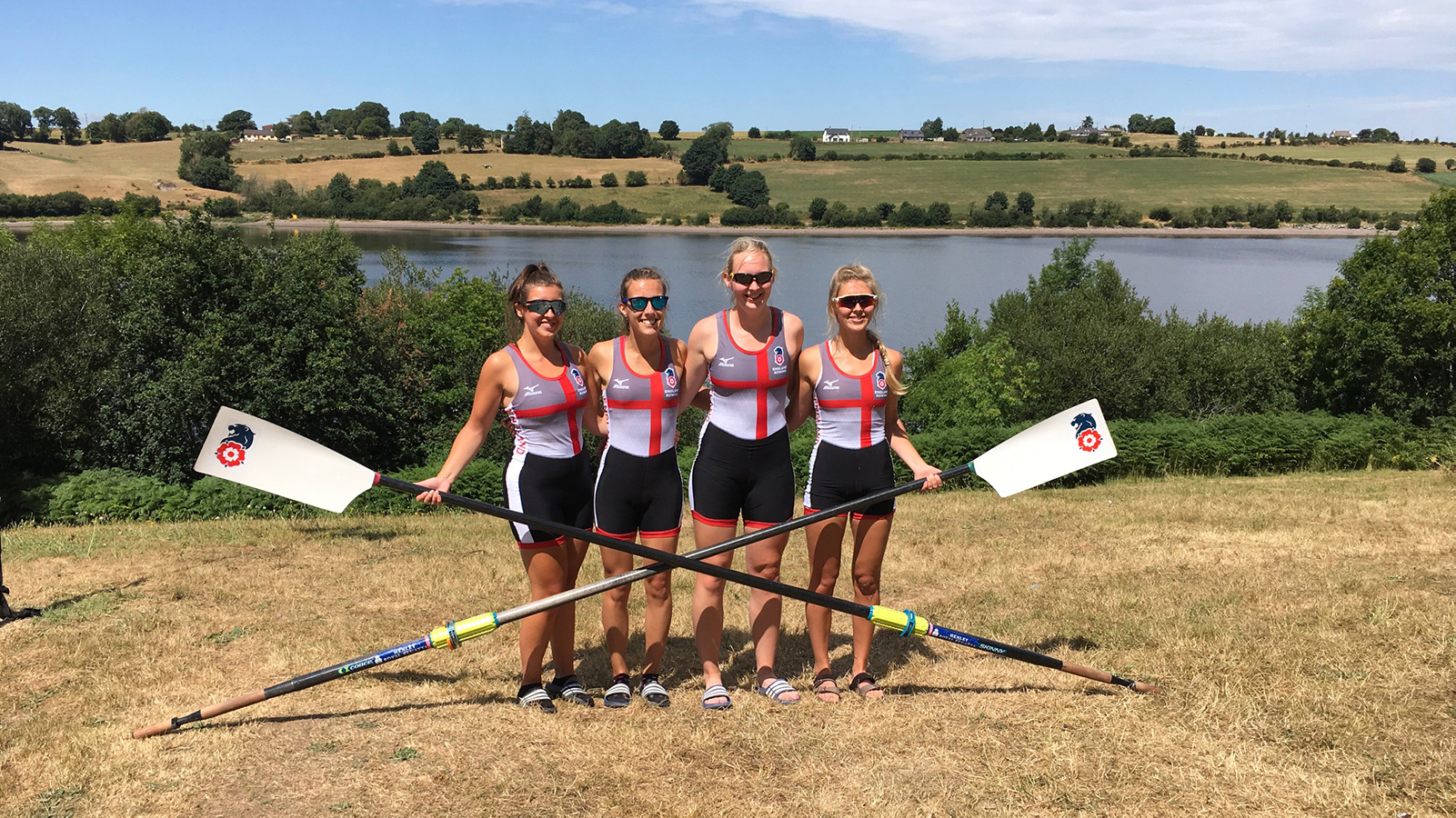 Last year's Home International Regatta (HIR) was hosted by Ireland in Inniscarra, Cork, with England winning three out of the four events – the senior women and junior men and women. The home crowd were treated to a win in the senior men's category, as well as a chance to watch some of the best athletes in the country compete against each other.
The regatta is a great way for many athletes to represent their country, gaining valuable experience on the international stage. Thanks to the England Talent Pathway, athletes in the England team have a range of support and guidance as they develop their skills and experience.
For some rowers, the England Team is a pathway to the GB Rowing Team. GB rower Graeme Thomas competed at the HIR for Wales in 2012 and now represents Great Britain at a World and European level, including selection for the Rio 2016 Olympic Games.
Tim Liversage, England Team Manager, says: "Last year was the first time that the England Rowing Team held a trial for both junior and senior rowers at the London Docklands, where all athletes were introduced to the England Talent Pathway.
"Seven junior England athletes return to the GB junior trial process this year: Ellie Cushen, Madeline Pollard, Charlotte Barker, Joe Willis, Jasper Den Dulk, Louis Powell and Henry Pearson featuring in the top 15 crews at the junior trials in Boston."
Meanwhile Catherine and Gemma King, who won the HIR junior women's pair in 2018, are progressing further along the England Talent Pathway and have joined Cambridge University Women's Boat Club this year as lightweights.
Liversage is upbeat about this year's HIR, hosted by Strathclyde Park on Saturday, 27 July.
"It's going to be an exciting year in Strathclyde with many athletes already expressing an interest in trialling for England. I am really looking forward to some close racing against the other nations."
This year, the England team will also run a mini-camp where athletes will have an opportunity to build speed in composite crews as well as giving rowers and coaches the chance to get to know each other before the racing. Liversage adds: "Competing at HIR is most valuable for athletes as well as coaches, as many of us will join forces and share ideas to get the best possible performance from the next generation of GB rowers."
HIR England trials
Both the Junior and Senior Team trials will take place at The Royal Albert Dock, London on Sunday, 14 July 2019.
The junior men's and women's coxed fours and single sculls are selected through the GB Rowing Team Junior Crew Formation.
Entries for trials will open on Monday, 27 May 2019 on BROE2. There will be an entry fee of £20.00 per seat (excluding coxes).
Contact details
For any questions relating to the England Team at the Home International Regatta please email Team Manager, Tim Liversage.